Shopping in Gatlinburg and Area
Retail therapy, a.k.a. shopping, is a great American pastime, and there's no better place to do it than in the Great Smoky Mountains. Gatlinburg, Pigeon Forge and Sevierville are shopping meccas filled numerous malls, outlets, boutiques, specialty shops, souvenirs stores, antique markets and much, much more.
Shopping options abound in the Great Smoky Mountains. From perusing the quaint, European style Village Shops of Gatlinburg or hitting the famous Tanger Outlets in Sevierville to score a good deal, to visiting one of the largest flea markets in Tennessee, The Great Smoky Mountains Flea Market, there is truly something for everyone. This is literally a place where you can shop till you drop. What better way to relax and enjoy your time off than to peruse your favorite stores and shops for that special something to remind you of your trip.

While Gatlinburg, Pigeon Forge, and Sevierville all offer a wide variety of shops, outlets, malls, and boutiques, each town still has its own shopping niche.
Gatlinburg is well known for its artisan crafts and novelties. Shoppers seeking unique, artisan jewelry, one-of-a kind memorabilia and the perfect gear for a hike in the Great Smoky Mountains will find everything they need here. Dropping in to the Celtic Heritage Company provides guests with a chance to select handcrafted treasures from the Motherland, British Isles. While a visit to Smoky Mountain Angler will gear up the novice or skilled fly fisherman for a day in one of the many pristine trout streams that cut through the National Park. For a souvenir that will always be a reminder of the natural beauty of the surrounding mountains, vacationers can stop by the oldest wood sign company, Wood Signs of Gatlinburg, to have a one-of -kind wood sign created for their home or business.

Pigeon Forge is packed with stores of all kinds, but as the home to Dollywood this town is especially famous for vacation souvenirs and outlet stores. It's numerous gifts shops, outlets, specialty shops, and shopping centers will spin any shopper dizzy trying to decide where to shop first. To find the perfect souvenir or country time classic, step back in time at the Three Bears General Store. Then move on to gear up in the best country western clothing around at Stages West Cowboy Couture & More. A shopping trip to Pigeon Forge would not be complete without visiting the original outlet shops to the area to score a good deal at Pigeon Forge Factory Outlet Mall.
While Tanger Outlets has put Sevierville on the shopping map, people travel from the surrounding states just to shop the deals there; Sevierville has an incredible array of antique stores and flea markets. If you're a treasure hunter, collector, or antique guru of any sort Sevierville is filled with many great options where you can uncover historic, artifacts, select collectors items, and unique era gems. Flat Creek Village and Riverside Antiques and Collectables are two musts for the treasure hunter in your crew.
Sevierville, Tennessee
CLOTHING APPAREL & ACCESSORIES
Honey Suckle Rose Boutique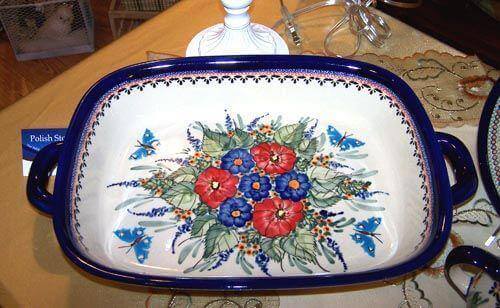 Honeysuckle Rose is nestled in a serene valley known as Wears Cove and running parallel to the mist shrouded Great Smoky Mountains in a quiet farming community called Wears Valley. Wears Valley is a popular tourist destination that offers visitors a quiet escape from Pigeon Forge, as well as an easy access to the great Smoky Mountains National Park and specifically Cades Cove and other popular attractions.
Honey Suckle Rose Boutique in Sevierville Honeysuckle Rose boutique is located in a quieter former single family home known as a rancher home. With six rooms filled from floor to ceiling with carefully selected gifts that you can't find elsewhere. The house was built in the early 60s, and it has maintained its existence as much as possible.
This specialty boutique offers a large selection of gourmet products, designed to transform those ordinary special events, family gathering or outdoor occasions in to truly, extra-ordinary events that people will talk about for a long time after. In addition Honeysuckle Rose carries an extensive line of home decor items, that reflect the seasons.
Shoppers can also delight in a wide selection of women jewelry and accessories, hand crafted candles and soaps, and great gift for that special guy in your life. Not to mention they have a great selection of baby gifts, kitchen products, cards etc.
Honey Suckle Rose Boutique in Sevierville Honeysuckle Rose Boutique is truly the perfect place to shop for those people in your life that seem impossible to shop for. Run by a brother and sister team that offer that "extraordinary" customer service, quality products and want to create a great shopping experience and a lifetime of memories for all customers.
Venue name:
Honeysuckle Rose Boutique
Address:
3008 McPherson Lane Sevierville TN 37862
SPECIALTY SHOPS & BOUTIQUES
Amish Creations and Country Market

For handcrafted, and American made, Amish Creations and Country Market offers unique and all natural gifts perfect for any visitor or local wishing to find something extra special.
As stated on their website, "Amish Creations has been a family owned and operated business for over 20 years. Our store carries a wide variety of canned jams, jellies, butters and vegetables. We have Amish butter & a large selection of cheeses. Also, locally made baked goods & honey. We carry baking supplies such as Whole wheat flour, spices, pie fillings, mixes and more. Amish and Mennonite cookbooks as well as country and primitive decor for your home."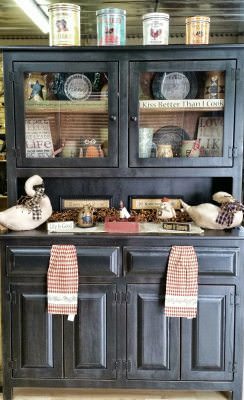 Amish Creations and Country Market's select skincare line includes a select array of handmade soaps with all natural ingredients. Different soap combinations include: Goat Milk, White Tea & Ginger to Juniper Honey, Rosemary, Vanilla and many more.
The "Cooks Corner" of this fine establishment offers local crated wooden spoons, honey dippers and cookbook favorites.
Those seeking to rejuvenate a relationship or create a romantic atmosphere, Amish Creations and Country carries beautiful, hand crafted candle.
In addition customers will delighted to find a large array of indoor home decor, wall art, scents, handmade cedar chests and rugs, doormats and much more.
Venue name:
Amish Creations and Country Market
Address:
1235 Parkway Sevierville, TN 37862
GIFT SHOPS & SOUVENIRS
Moonshine Ridge Country Store and Cafe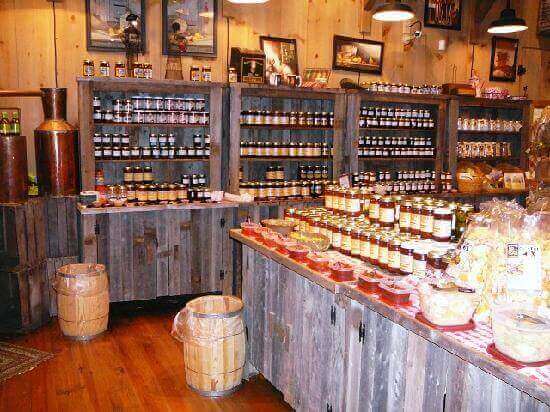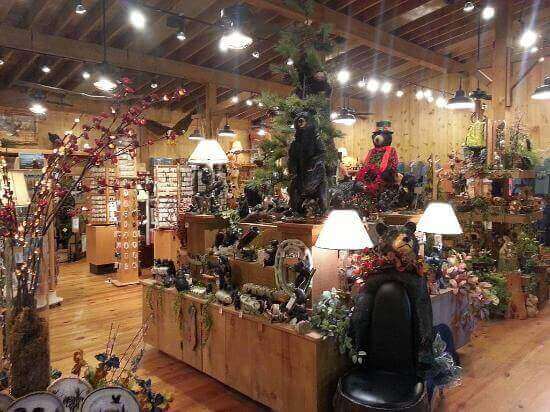 This old fashioned country store will take you back in time. Located between Wears Valley and Pigeon Forge, Moonshine Ridge Country Store and Cafe offers a wealth of gifts, home decor, sundries, specialist foods, fudge and more.
Sample some of the delicious homemade fudge or indulge your sweet tooth with a selection of your favorite old-fashioned candy favorites. Other good finds here include collectibles, home decor, and antiques. They also feature a large selection of locally made pickles, jam, and BBQ sauces.
Moonshine Ridge Country Store and Cafe in Sevierville Moonshine Ridge is more than just a shopping trip visitors to Moonshine Ridge Country Store don't want to miss the chance to experience the moonshine and Civil War exhibits. Guest can see and experience what a real still looked like and how it functioned. (Don't forget to sample Moonshine Ridge's delicious homemade Smoky Mountain moonshine jelly), Civil War buffs will also really enjoy the historic exhibit featuring authentic Civil War era uniforms, knives, and weapons.
Venue name:
Moonshine Ridge Country Store and Cafe
Address:
2005 Wears Valley Road Sevierville, TN 37862
ANTIQUES & COLLECTABLES
Flat Creek Village
Flat Creek Village isn't just an antique store, it's an afternoon on the farm, reminiscing days of yore. Established in 2001, Flat Creek Village is a full day of bargain hunter, treasure searching, leisurely walks and lots of fun perusing antiques, collectables, and fine crafts made by local artisans.
This is literally a village of antiques, collectables, country crafts and other numerous treasures. Guests can leisurely stroll the farm yard and meander among vintage farm equipment and collectibles from days of yore and then visit one of over 30 shops, housed in uniquely decorated buildings. This is such an all-day excursion, you can even bring a picnic and dine among these ancient treasures in between shopping.
Venue name:
Flat Creek Village
Address:
3599 Newport Hwy, on Hwy 411 North Sevierville, TN 37876
The Great Smoky Mountains Flea Market
This famous flea market draws visitors from near and far. It's one of the biggest Flea Markets in the state of Tennessee. This mammoth market has vendors featuring all kinds of finds, treasures, antiques, collectables and at fantastic deals. Opened in 1990,The Great Smoky Mountain Flea Market is now in it's 25th year. This has been such a popular flea market that additional property has been added, a pizzeria, several restrooms, and more square footage, an additional building, outside pavilions, paved parking over the years. This gigantic flea market even now includes Wi-Fi.
The Great Smoky Mountain Flea Market started out with 240 vendors and restroom and today it boasts over 1000 inside/outside rotating vendors and 200,000 square feet under one roof including 100,000 with heat and air approximately 1.5 million people shop their each year.
This Flea Market has more than the mind could even conjure with items that include: Décor, furniture, antiques, tools, sporting equipment, beauty supplies, groceries, clothing, wigs, traditional & unique jewelry, collectables, toys, unique gift items, art & crafts, leather goods, handbags, jackets, automotive supplies, cleaning gadgets and widgets, truly a bit of everything.
Venue name:
Great Smokies Flea Market
Address:
220 W. Dumplin Valley Rd Kodak, TN 37764
Riverside Antiques and Collectables

Riverside Collectables is an antique, collectables and historic artifact wonderland. They feature an impressive selection of authentic Neolithic artifacts, collectable pocket knives, electronics, display frames and much, much more.
Owner John M. Parker Sr., has been involved in the Indian Artifact field for over fifty years as a buyer, seller, collector and trader. John's extensive knowledge in a wide variety of areas in the Indian Artifact industry as well, as the collectable knife industry, add a special element to this store that customers can't find at other antique shops.
Better than visiting a museum, collectors, and treasure hunters will revel in the impressive collection of artifacts at Riverside Antiques and Collectables
Venue name:
Riverside Collectables
Address:
1419 Winfield Dunn Parkway Sevierville, TN 37876
MALLS AND SHOPPING CENTERS

Tanger Outlets have made a name for themselves across the country. With an incredible selection of name brand shops, this should be a first stop for bargain hunters who love brand names.
The Sevierville Tanger Outlets are a huge draw for visitors, locals, and people who come to town just to shop at this outlet.
Shoppers at Tanger Outlets are able to find incredible bargains because they are purchasing directly from the manufacturer (and avoiding the middleman). Therefore, brand name merchandise can be purchased at 30%-70% below retail prices every day at Tanger Outlets.
With an incredible selection of discounted brand names what is not to find at this place? Some of the most popular stores include: Fossil, J.Crew Factory, Merrill, Coach, Gap Outlet, and many, many more.
Venue name:
Tanger Outlet
Address:
1645 Parkway, Suite 960 Sevierville, TN 37862
A COMPLETE LISTING OF ANTIQUE SHOPS IN THE AREA:
Antique Castle
1805 Winfield Dunn Pkwy Sevierville, TN 37876
Phone: (865) 429-2770
Flea Traders Paradise Mall and Flea Market
1907 Winfield Dunn Pkwy Sevierville, TN 37876
Phone: (865) 429-2716
Anita's Antiques & Art
213 East Macon Lane Seymour, TN 37865
Phone: (865) 712-8252
Estate Antiques & Collectibles
2514 Winfield Dunn Parkway Kodak, TN 37764
Phone: (865) 465-7871
Action Antique Mall
2189 Winfield Dunn Pkwy Sevierville, TN 37876
Phone: (865) 453-0052
Memory Lane Antique Mall
1838 Winfield Dunn Pkwy Sevierville, TN 37876
Phone: (865) 428-0536
Dumplin Valley Traders
340 W Dumplin Valley Road Kodak, TN 37764
Phone: (865) 932-7713
Country Bottle Shop
1605 Winfield Dunn Parkway# 3 Sevierville, TN 37876
Phone: (865) 429-8147
Your Team Cards & Collectibles
520 Reagan Drive # 1 Gatlinburg, TN 37738
Phone: (865) 436-2050
Home & Sports Collectibles
611 Parkway # E1 Gatlinburg, TN 37738
Phone: (865) 430-2231
Burchs Future Antiques
2305 Red Bank Road Sevierville, TN 37876
Phone: (865) 774-8749
Mountain Girls Primitives
204 Glades Road Gatlinburg, TN 37738
Phone: (865) 430-2141
Tudor House Antq & Cllctbls
1417 Winfield Dunn Parkway Sevierville, TN 37876
Phone: (865) 428-4400
Action Antique & Collectibles
2189 Winfield Dunn Parkway Sevierville, TN 37876
Phone: (865) 453-0052
Dugout
3152 Parkway # 10 Pigeon Forge, TN
Phone: (865) 429-3373
Shular Antiques
1824 Waldens Creek Road Sevierville, TN
Phone: (865) 453-2388
Buckboard Too
612 Parkway Gatlinburg, TN 37738
Phone: (865) 436-0170
Wears Valley Antiques & Crafts
3234 Wears Valley Road Sevierville, TN
Phone: (865) 366-0060
Shields Merchantile & Emporium
926 Center View Road Sevierville, TN
Phone: (865) 774-8009
Rogers Antiques
250 Ingle Hollow Road Sevierville, TN
Phone: (865) 453-8277
Olden Days Antiques & Cllctbls
1846 Winfield Dunn Parkway Sevierville, TN
Phone: (865) 429-4398
Memory Lane Antique Mall
1838 Winfield Dunn Parkway Sevierville, TN
Phone: (865) 428-0536
Marquettes Antq & Collectibles
1250 Powder Springs Road Sevierville, TN
Phone: (865) 429-4932
French Broad Valley Traders
939 River Road Kodak, TN
Phone: (865) 933-5997
Deja Vu Antiques-Collectibles
2225 Parkway Pigeon Forge, TN
Phone: (865) 365-1516
Laymans Collectibles
805 Hodges Lane Sevierville, TN
Phone: (865) 428-4466
Heartland Antiques-Collectible
1441 Winfield Dunn Parkway Sevierville, TN
Phone: (865) 429-1791
Jeris Collectibles
2570 Goose Gap Road Sevierville, TN
Phone: (865) 908-2631
S & G Comics & Collectibles
464 Forks Of The River Parkway Sevierville, TN
Phone: (865) 908-8346
Smokey Mountain Sports Card
1725 Waldens Creek Road # 103 Sevierville, TN
Phone: (865) 774-5676
Country Clutter
228 Collier Drive Sevierville, TN
Phone: (865) 428-2945
Specialties Unlimited Inc
PO Box 1210 Seymour, TN
Phone: (865) 577-3433
D & E Coins & Collectibles
220 W Dumplin Valley Road Kodak, TN
Phone: (865) 660-7434
Remember When
1893 Country Meadows Drive # 2 Sevierville, TN
Phone: (865) 428-383