3 Night, 2 Day Couples Itinerary
Designed to avoid crowded public spaces!
Worried about the coronavirus?  We've created a 3 Night, 2 Day Gatlinburg Cabin Getaway itinerary designed to avoid public spaces.
Check In
No need to come to a check in office as you will receive a text message on your phone with an access code to your cabin when the cabin is ready.  Typically your cabin will be ready around 3pm and upon receipt of the message you can go directly to the cabin.  Worried about linens, towels and dishware?  We have a laundry facility with commercial equipment controlled and monitored by Ecolab to ensure our laundry is sanitized prior to delivery to your cabin.  We've also included extra laundry detergent and dishwasher tabs in case you want re-run the laundry and dishware.
Day 1
Start the day with a warm cup of coffee on your cabin deck as you feel the heat from your own private outdoor fireplace.
↓
Strap on your hiking boots and pack a picnic lunch to experience one of the best vistas in the Great Smoky Mountains. You and your significant other will admire the 360 degree views at Andrew's Bald. This 3.5 mile round trip hike starts at Clingman's Dome parking lot (the highest point in the park) and you will pass through a spruce fir forest and join up briefly with the Appalachian Trail briefly before reaching the bald. A perfect place to have a picnic and relish your hard work as Andrew's bald features several acres of open grassy meadow and plenty of Kodak moments for you and your loved one.
There are many world class hikes of varying degrees of difficulty in the area that continue to draw repeat visitors.  Please visit our Gatlinburg Hiking Guide for more detail.  Click here for details on Andrews Bald.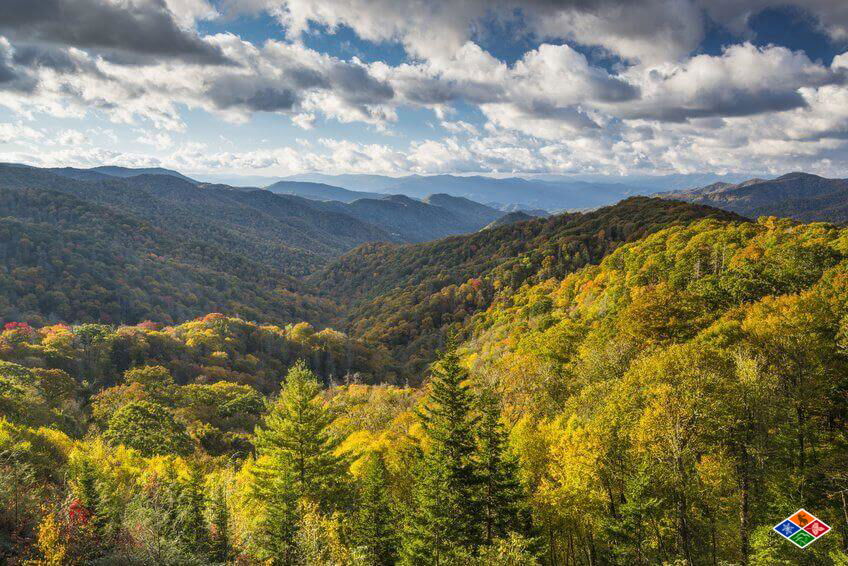 ↓
After returning from the hike and private picnic enjoy a siesta in your master suite then a soak in your open air Jacuzzi tub as you look out at the mountain peaks that graze the clouds. 
↓
Prepare a romantic dinner for two on your own cabin grill as you toast a relaxing escape.  You can order all essential ingredients and staples and have them delivered right to your door by Smoky Mountain Grocery.
↓
Challenge accepted!  Compete with your partner to see who will reign champion in your very own game room! Enjoy a night cap and challenge each other in a game of pool or a darts tournament. Duel it out in a classic 80's arcade game as many cabins have an arcade multi-game system and some even have Golden Tee.

Day 2
Time for breakfast for two which you can prepare in your fully equipped kitchen with stainless steel appliances, granite countertops, and all the cookware you need.
↓
Enjoy a low-key second day with a scenic drive through the Great Smoky Mountains National Park on Rich Mountain Road.  This 8 mile one way road winds several miles up and over Rich Mountain Gap. Once an Indian trail, this road later became the main wagon road and access to Cades Cove. On the way up be sure to drive slowly and stop to take in the incredible views of Cades Cove and the picturesque primitive baptist church.  For more details and other motor tours and scenic drives, see our Gatlinburg Scenic Drives page.

↓
Begin complete relaxation by bringing the Spa to your cabin. Not only can you enjoy a professional massage in your very own cabin, but Beneficial to Life Therapeutic has packages that also deliver a hot meal. Specializing in couples massage they offer the best in Swedish , Deep Tissue, and Hot Stone Massage. So enjoy a delicious entree and get ready to relax and rejuvenate without having to leave the house again.  Call Beneficial to Life @ (865) 908-2530.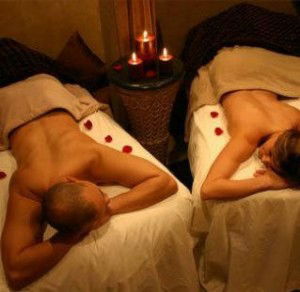 ↓
Order in again with grubhub  and pick some out classic southern comfort food or choose from a wide variety of area restaurants in Gatlinburg. 
↓
Finish off your final night with one more soak in your soothing hot tub as you take in the natural wonder around you.