Live Music in the Great Smoky Mountains
Home to many country music legends, the most iconic being Dolly Parton, the Great Smoky Mountains region has a rich history of music. Rising from the strong musical traditions of Appalachia, this area has birthed and fostered a wealth of bluegrass, folk, rock and country music stars.
For visitors to the Great Smoky Mountains there is no better way to get a feel for the local culture, understand this bright musical history and have fun than to experience live music.
There is an abundance of live music choices in the Gatlinburg area and just beyond with remarkable access to state-of-the art venues and nationally and internationally acclaimed acts. So put on your cowboy boots and get ready to have some fun as you enjoy live music and more at one of the many options this area has to offer!
Three Jimmy's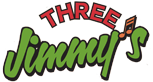 A local favorite, Three Jimmy's Family Restaurant is a unique restaurant and music space located just off Glades Road on the way to Elk Springs Resort. Not only do they serve award winning wings and smoked ribs, the menu has something for everyone from salads, brick oven pizzas to homemade sauces from scratch, and more. As owner Jim Braun describes, "The food is not an afterthought here. Our food is award winning. We have a huge variety of food. We smoke our own meats, make our own sauces, pizza, pasta and more!"
All these appetizing dishes only compliment the incredible music showcase and entertainment Three Jimmy's offers. Three Jimmy's has two stages within their facility. There is a main stage in the bigger dining area in front of the bar and then a second stage in the back part of the restaurant reserved for special events and artists. Three Jimmy's hosts musical groups from as far as New York and Chicago. Their live music features a lot of modern country, southern rock, pop and good dancing music.
As owner Jim Braun describes, "We committed to entertainment, entertainment is not an afterthought for us. In fact it was a huge priority to create a unique place for entertainment. I have been in the entertainment business for over 30 years, and I wanted to bring this to Gatlinburg. This place is really unique. It's a great place to come and join your friends and family, have a good time, listen to great music and enjoy delicious food!"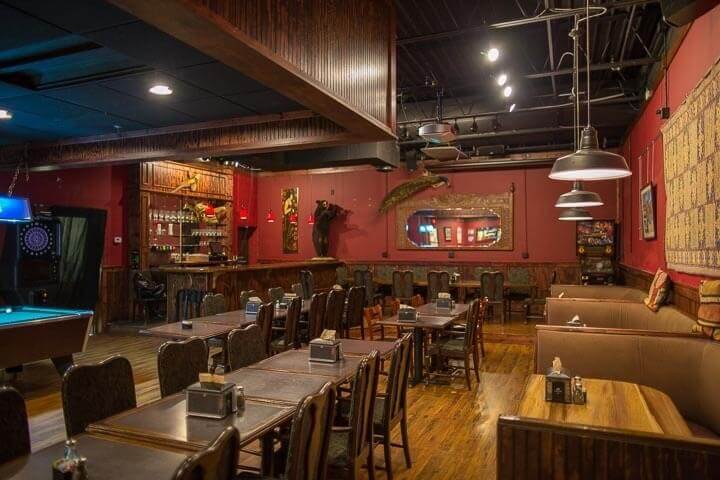 Three Jimmy's has different musical experience every night of the week.
Monday: Piano night. Local pianist usually plays.
Tuesday: The Bamm Jam invite local band that bring musician friends and invite friends from all over a jam session.
Wednesday: Open Mike Night- As owner Jim Braun notes, "We have songwriters and musicians come from as far as Atlanta-Nashville even California to test out new songs on an audience and get people's feedback."
Thursday: Karaoke- Braun continues, "Our Karaoke nights are a real favorite. Locals love come to Karaoke, visitors come to and many enjoy singing their signature songs each week."
Friday: The Jimmy Show- As Braun explains, "This is a variety show, fun for all ages from kids to Grandma different genres from the late 50s to pop country and music trivia. Everybody knows some of these songs, it's a lot of fun and a lot audience participation and can win prizes. People come back to Gatlinburg and come back to us just see this show!"
Saturday: Exclusive Bands- as Braun describes, "We have bands that are exclusive to "Three Jimmies." For example the funk Motown R&B funk show-The Blair Experience performs a lot on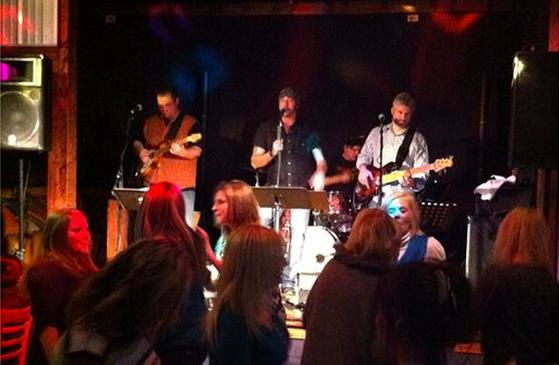 In addition to their normal weekly music Three Jimmy's is a big participant in the nationally famous Smoky Mountains Songwriters Festival that happens each August. As Braun explains, "We are a big part of the Smoky Mountains Song Writers Festival. We have many famous and up and coming songwriters that will take turns showcasing their songs on our stages. In the past we have had some really big time names here during that festival. Songwriters that have written Elton John and the like."
Like many entrepreneurs and local folks in the entertainment industry Jim finds much inspiration from the Smoky Mountain region's biggest star, Dolly Parton. He strives for his restaurant, staff and service to emulate the incredible example Dolly always has. As he explains, "Well Dolly has inspired everyone around here. We try to be especially friendly, engaging, and welcoming just like her. We hope convey Dolly's attitude of being outgoing, jolly and welcoming. Our servers and staff are that way here, we want to personify her attitude, homespun, helpful, local. We really help visitors, give them advice. Dolly a smart lady, so engaging and witty and wise and she has really put this area on the map. "
Sugarlands Distilling Company
Guests to Sugarlands Distilling Company not only get to sample and see the age-old craft of distilling fine Sugarlands Shine, but they also get to be a part of a true Appalachian experience through music and more. Sugarlands distilling offers visitors authentic spirits, barn-house location, and first-class entertainment offer visitors the complete Tennessee moonshine experience.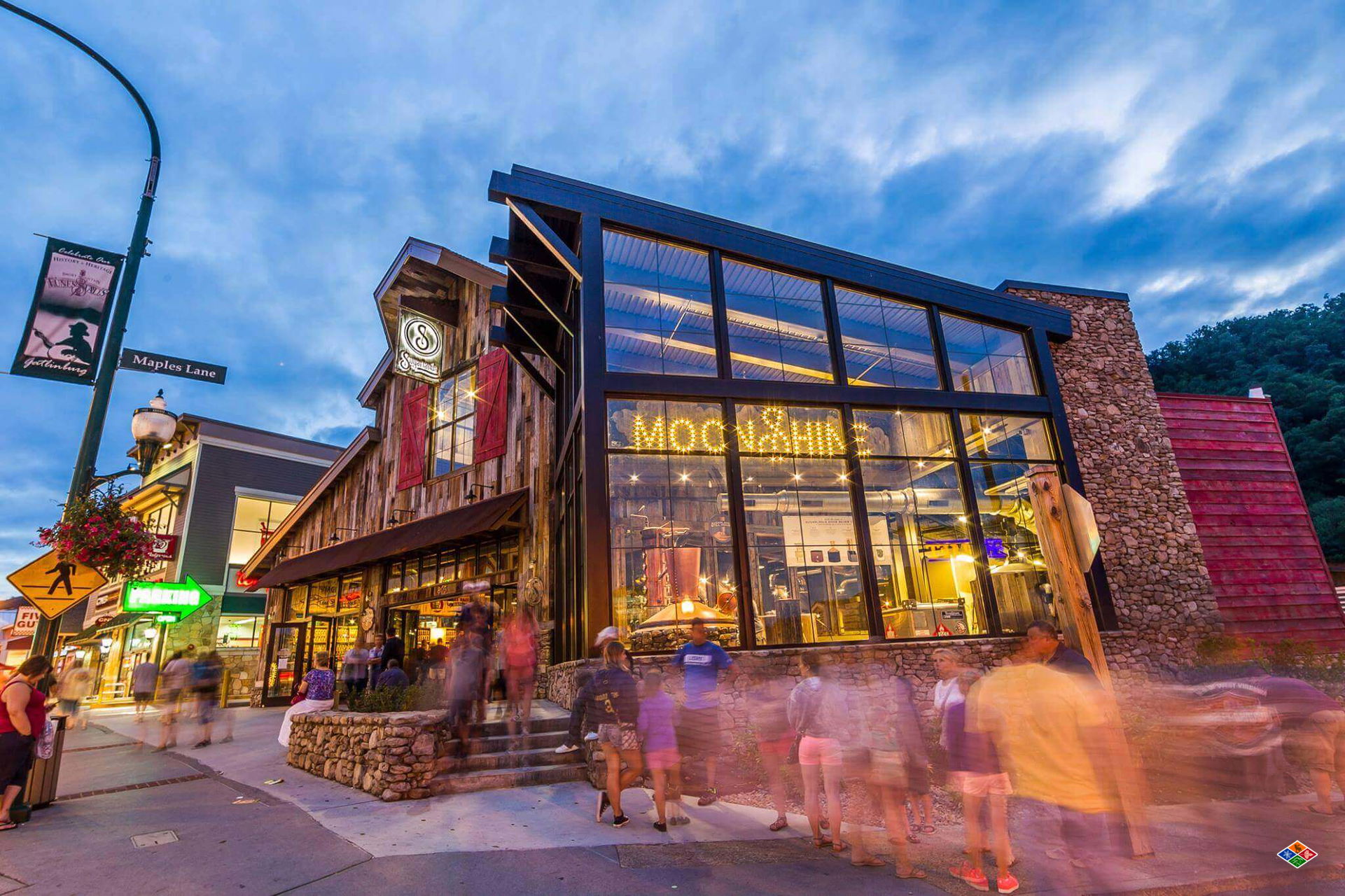 As Jay Miller -Public Relations Coordinator for Sugarlands Distilling Company describes, "One way we express our connection to the history of the area is by providing guests with live bluegrass, country, and Americana music on our Back Porch Stage. We keep our calendar filled with regional and national musical acts, as well as talented local favorites. We highlight styles ranging from Appalachian Americana, old-timey, bluegrass pickin' jams to folk, acoustic, and singer-songwriter."
As Jay continues the Sugarlands Distillery entertainment space is something to experience in and of itself. "The Sugarlands Spirit Stage is a music venue unlike any other in the Great Smoky Mountains and Gatlinburg. At Sugarlands, our distillery is all about the experience. We encourage visitors to sample our delicious moonshine, take an informative tour of the still house, and head on back to the Spirit Stage to take in some of the best live music in East Tennessee."
"We take pride in showcasing touring Americana acts who specialize in original music. On any given night, you can hear artist from all over the world play a mixture of folk, bluegrass, alt country, Americana or gypsy jazz. All of our shows are free to the public and dancing is encouraged."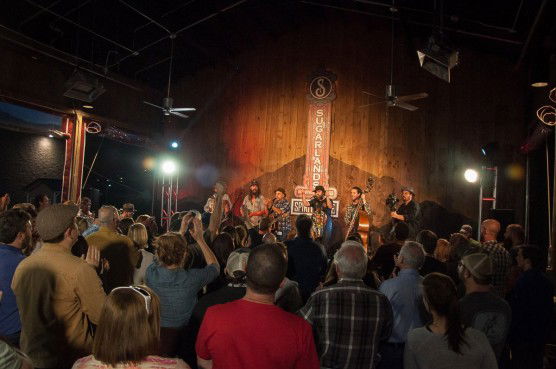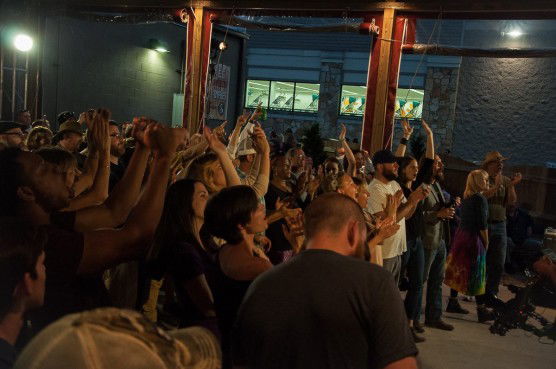 Sugarlands entertainment is committed to showcasing authentic and original artists that give guests a true flavor and feel for authentic music and songwriting. As Jay continues, "We don't pigeonhole our acts to a specific type of music, but the stipulation is that all artists play a majority of original songs. Our focus is on original music that incorporates elements of traditional music that are prevalent in East Tennessee, past and present. In the area that inspired "Rocky Top", we hold on tightly to our roots and embrace the artists who created timeless music, and tend to book bands who follow closely in their footsteps. We encourage everyone to join us out on the Spirit Stage and open your ears to something different. Here are a few examples of artists that have graced the Sugarlands Spirit Stage:
American Aquarium – Raleigh, NC – Alt. Country
Mustered Courage – Perth, Australia – Bluegrass
Dirty Bourbon River Show – New Orleans, LA – Gypsy Jazz
Jason Eady – Ft. Worth, TX – Country
Paper Bird – Denver, CO – Americana
Aaron Lee Tasjan – Nashville, TN – Folk
Sugarlands Distilling music is a real opportunity for locals and out-of-towners to hear and experience some incredible and new music acts at no costs. As Jay explains, "Since the show is free, people normally venture out to the Spirit Stage not knowing what to expect. Once they have a seat in one of our comfortable rocking chairs, they can experience some of the best original music East Tennessee has to offer. Folks who have never listened to Americana or bluegrass music leave with an open mind and open ears, and usually, an album or two. We have had people who have planned entire vacations to the Smokies in order to see bands we have booked on the Spirit Stage. Overall, the majority of visitors to Sugarlands rave about the experience they had at our distillery and Spirit Stage."

Sugarlands Distilling is truly committed to giving guests a musical, moonshine and cultural experience that will be showcase the wonders of the area. As Jay concludes, "We take pride at Sugarlands in embracing the spirit and magic of the Great Smoky Mountains. Our moonshine is based off a Prohibition Era recipe, using locally grown white corn and sugar. We encourage visitors to experience the wonder of the Smokies, so we actually offer day hikes, fly fishing and auto tours that runs right through the heart of the Sugarlands, often referred to as "Moonshiner's Paradise". In addition to our presence in Gatlinburg, Sugarlands also sponsors many music festivals and has a give back program called "Moonshare", where we give a portion of all our proceeds to nonprofits across the country."
Country Tonite
Consistently ranked the #1 Best Show in the Smokies, Country Tonite is live music entertainment experience. This variety show features classic country covers as well as modern country hits with dancing and comedy in between. Experience this two-hour powerhouse production that features the best singers, dancers and musicians in the business. Guests can enjoy sidesplitting comedy acts, youth performers, bluegrass and moving gospel and patriotic songs that pay tribute to the veterans serving our great country every single day. As owner Laurie K. Taylor notes, "The Country Tonite Theatre is a great place to see live music in the Smoky Mountains because it houses the show that is repeatedly voted the #1 Show! This theatre seats 1500 and features state of the art sound and lighting."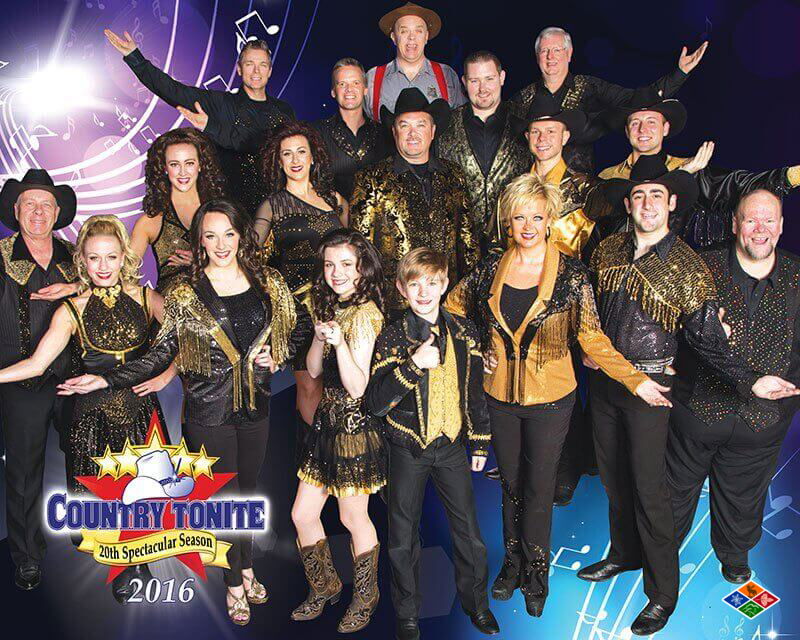 A great place for the family to experience live musical performance Country Tonite prides itself on offering something for everyone. As Taylor describes, "No matter your age, Country Tonite is THE SHOW you're going to love! Country Tonite is the only show in the area with youth performers, so it is fun for the whole family and all children 12 & under are free. It is a place where there a more memories for you and your family. A show that has the perfect mix of new and old country songs, comedy, and a variety of performances, not just country! As a matter of fact, you don't even have to be a fan of country music to love Country Tonite!"
In addition to its regular show the Country Tonite theatre also serves as performance space for a celebrity concert series starring some of the biggest names in country music. The 2016 lineup includes concerts the legendary Lorretta Lynn, The Oak Ridge Boys; Neal McCoy, Bill Anderson, Bobby Bare & More!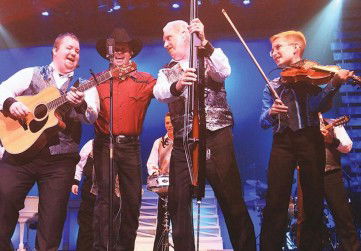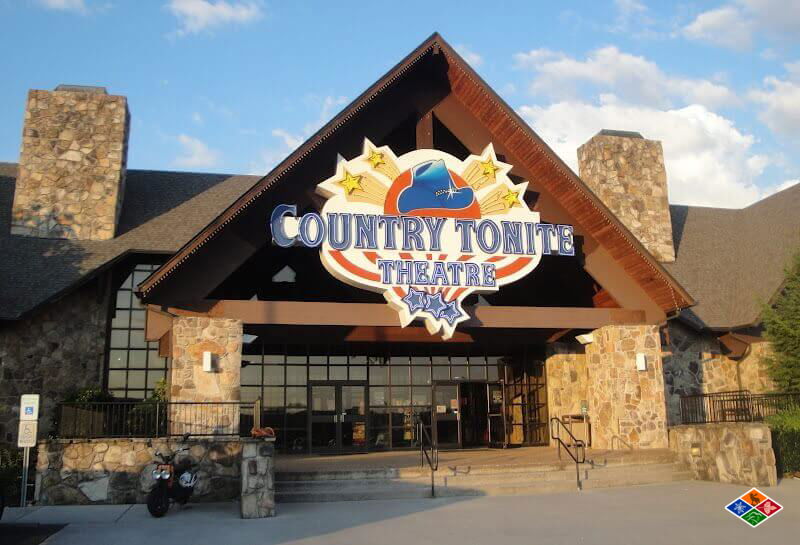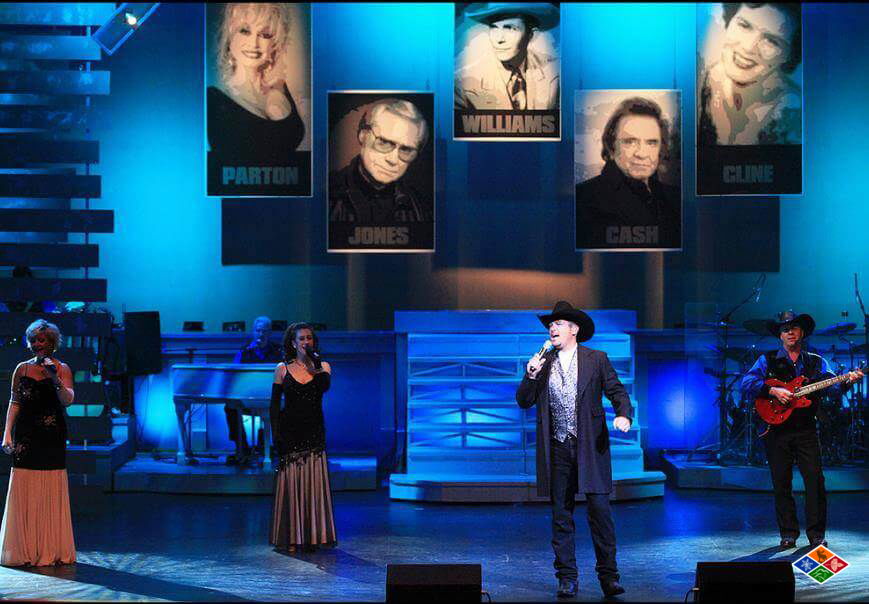 This show pays homage to the country music greats that have made great contributions to the genre of country music. As Taylor concludes, "Country Tonite displays a variety of songs and music from famous artists who have made country music what it is today including a tribute to Dolly Parton.Country Tonite promises the unique entertainment experience and award winning identity that sets Country Tonite apart. Where faith, family, and freedom are themes that resonate throughout the show, and a cast that truly sings live and from the heart. It is filled with high-energy performance numbers, dazzling costumes and amazing dancers!"
Boogaloos
For visitors to the area looking for a laid back and local joint to grab a beer, grub on some delicious food and hear some good old rock or country Boogaloos is the place. This Restaurant and Tiki Bar located in Sevierville takes you to the beach offering a truly unique and different type bar/restaurant experience and featuring live music entertainment every Friday night.
As Allen Morton Co-Owner explains, "We have large patio with tiki bar, a sandy beach area to play corn hole and enjoy great food and music while enjoying the fresh mountain air. All ages welcome- we're a cross between a Restaurant and a Bar & Grill. It's really relaxing and fun here, a great place to enjoy music. This is where the locals go!"
Boogaloos is committed to booking local artists and offers a wide range of music each Friday. Guests will find a lot of the music features country, southern and classic rock. As Morton concludes, "We are family owned and operated, food is made fresh and not your typical "bar" food, A restaurant with a Nite life!!!"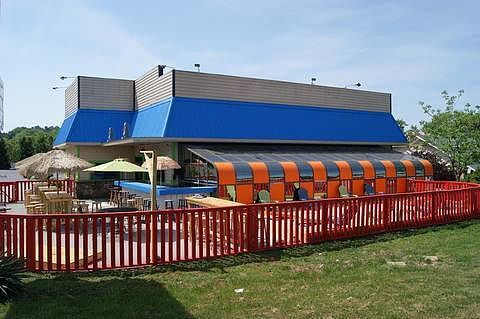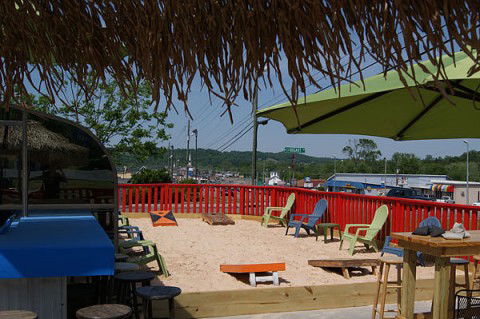 Hard Rock Cafe Pigeon Forge
Recently relocated from Gatlinburg to Pigeon Forge the Hard Rock Cafe has been a staple in the Great Smoky Mountains region for over ten years. Its new location in Pigeon Forge features over 12,000 square feet of newly designed and stylish space with seating for 400 and a brand new live music stage. In keeping with is founding mission to honor and commemorate American music the Hard Rock Cafe Pigeon Forge is a great place to experience live music and much more. Live Music Manager of Hard Rock Cafe Pigeon Forge Hillary Ward-Coats offers, "We want to be your home away from home. A place where visitors and vacationers can come to feel like family, with your family. Music is a language everyone speaks, and can bring people together from all walks of life. On our walls, we pay respect to the legends, without which we would not have the music we have today. With musical memorabilia of Hank Williams, Sr, Johnny Cash, Elvis Presley, and Chet Atkins, we make the musical leap with Dolly Parton, Madonna, Michael Jackson, Taylor Swift and ZZ Top. There is something for everyone to look at in our memorabilia collection. Not to be outdone, our one of a kind menu speaks for itself, with a little bit of something for everyone. We take all of our guests' needs very seriously, from dietary to allergies, we will go above and beyond to make you feel comfortable and enjoy your meal."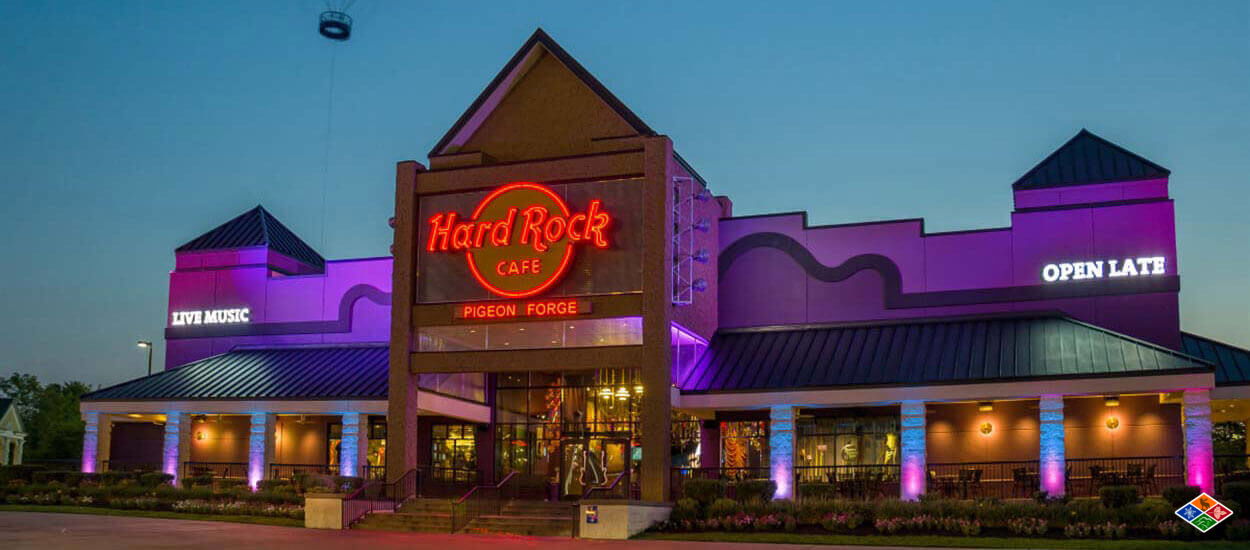 As Ward-Coats continues, "The Hard Rock Cafe Pigeon Forge is the perfect place to see live music because we are the Hard Rock, it's what we do. We strive to create authentic experiences that rock! In achieving this, all of our live music events are welcome to all ages. We want to provide an experience the guest is not going to find anywhere else. We work to provide a blend of musical genres throughout our monthly calendar, because our live music is an extension of the guest's experience when they visit the Cafe. It is rewarding to see a guest visit the Cafe for dinner, and because of the live music, stay with us for a dessert or a drink."
Though "Rock" is in the restaurant and event space's name, it isn't the only kind of music that can be enjoyed here. As Ward-Coats notes, "When booking musicians, I try to keep a variety in our lineup that is appealing to the demographic of both Hard Rock Cafe, and also visitors to this area. During the course of the month, you will most likely see artists well versed in Rock, Country, Americana, Southern Rock, Folk, Blues and Funk. It varies as to if we have an acoustic artist lined up, or a full band with horns. In any case, we want the music to enhance the guests' visit to the Cafe. Therefore, unless it is a special event, such as our global musical showcase, Hard Rock Rising, you will not hear anything too loud or heavy during our Free Music Nights."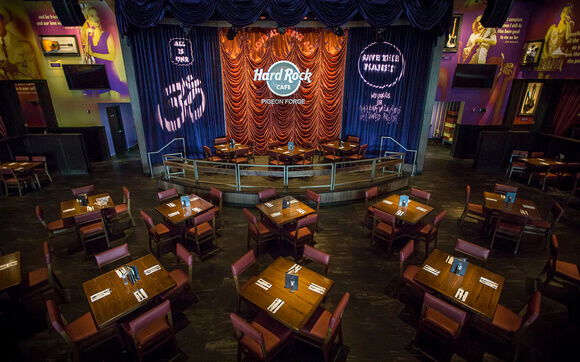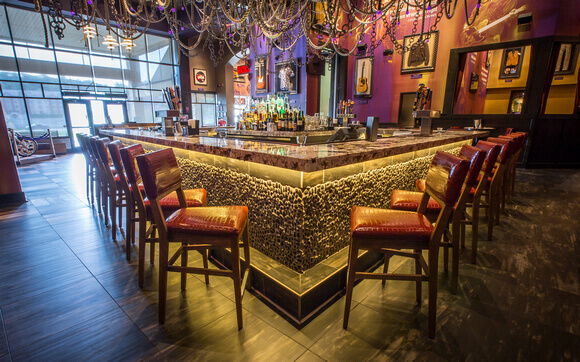 Visitors to the Great Smoky Mountains have many live music choices. However, Hard Rock Cafe Pigeon Forge seeks to offer a cutting a cutting edge music venue where guests will find music that might not show up on other performance stages in the area. As Ward-Coats describes, "When I originally began booking live music for the Hard Rock Café, I tried to look at it from a guest's perspective, "if I were visiting the Hard Rock, as a guest, what would I expect to see?". And my answer (growing up a Hard Rock Cafe fan) would be to see something unexpected, new and different. That is the inspiration behind the live music program. Guests look to us to provide them with something different than what they will be able to find in other places providing live music. We provide a balance between irreverence and mainstream, while making both the musicians and guests feel like they are home and a part of our family."
Located close to Dollywood and in the heart of a mecca of legendary country musician beginnings Hard Rock Cafe Pigeon Forge recognizes the regional influence and the significance of their location. As Ward-Coats concludes, "We would not be here today, as Hard Rock Cafe, without the cornerstones of Country and Rhythm & Blues, creating Rock & Roll. So yes, the music played in our venue is directly associated with the legacy of country music. Musical genres have become so blended over the years, Country and Appalachian music heavily influences most of the music heard on the radio today. We work to play a variety of musical styles through our video system, allowing us to appeal to the guest or child listening to Top 40 or Billboard hits, as well as the guest wanting to hear some "Classic Rock & Roll". Over forty years ago, Hard Rock's memorabilia collection was unexpectedly started by Eric Clapton and Pete Townsend, both of whom were inspired and driven by Americana and Country music. How can we as a company not acknowledge that and continue to do the same?"
Ole Smoky Moonshine Distillery and Performance Stages
Ole Smoky was the first licensed distillery in the state of Tennessee. Owners of this premium moonshine distillery have strong roots in moonshining and have honed the art of whiskey making through generations in the Great Smoky Mountains region. As music and moonshine go hand in hand, it's no wonder Ole Smoky founder Joe Baker has made live entertainment a priority at both of Ole Smoky's distilleries- "The Holler" (America's most visited distillery) in Gatlinburg and the most recent outpost in Pigeon Forge, "The Ole Smoky Barn."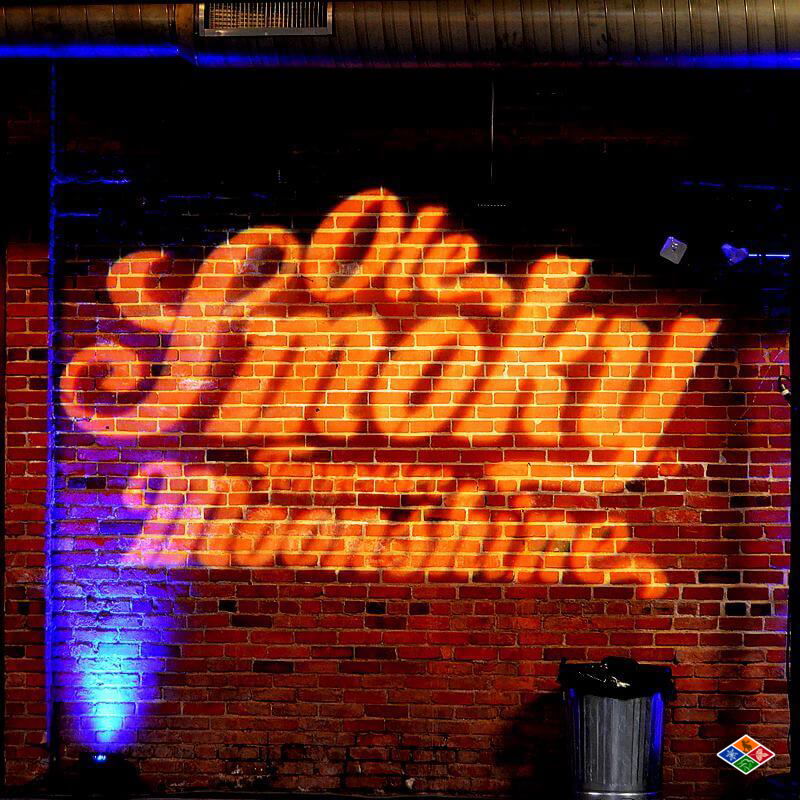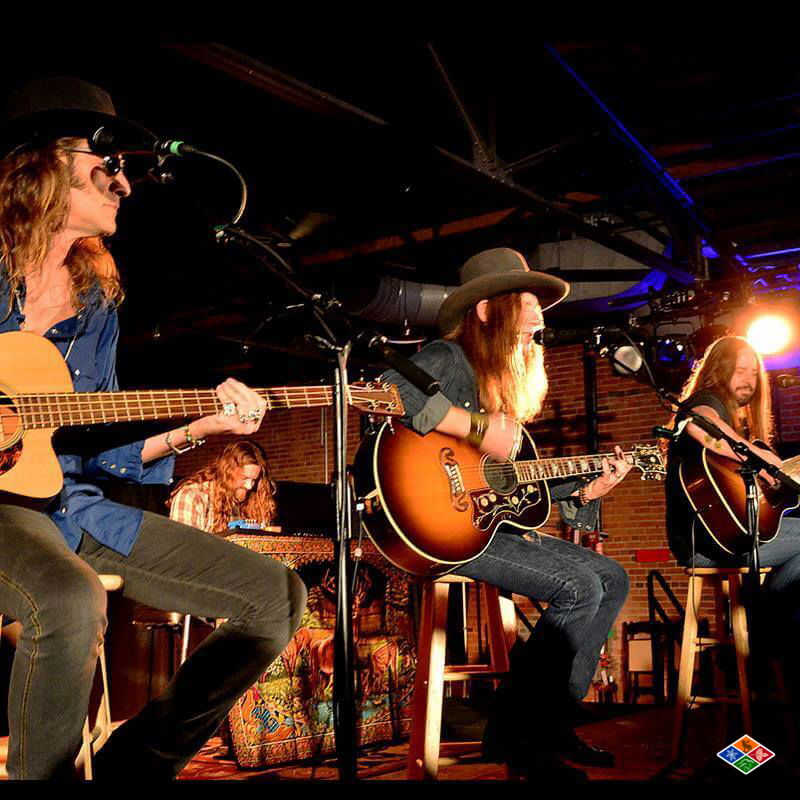 Both locations features a premiere music space in addition to a distillery, tasting bar, working moonshine stills, and retail store. So going to see a music event at either location offers a wealth of other diversions and fun. From regional, to national, to Nashville's newest these distilleries feature a variety of music every week to enjoy.
Music Festivals & Events in Gatlinburg & Area