Why Rent a Cabin with a Pool?
If you're planning a trip to the Great Smoky Mountains, consider amping up the fun and relaxation factor by renting a Gatlinburg cabin with a pool. You might be surprised to see numerous Gatlinburg Vacation Rentals offer cabins with their own private pools. Here are four fantastic reasons to rent a pool cabin in Gatlinburg and ensure your ultimate getaway full of excitement and leisure!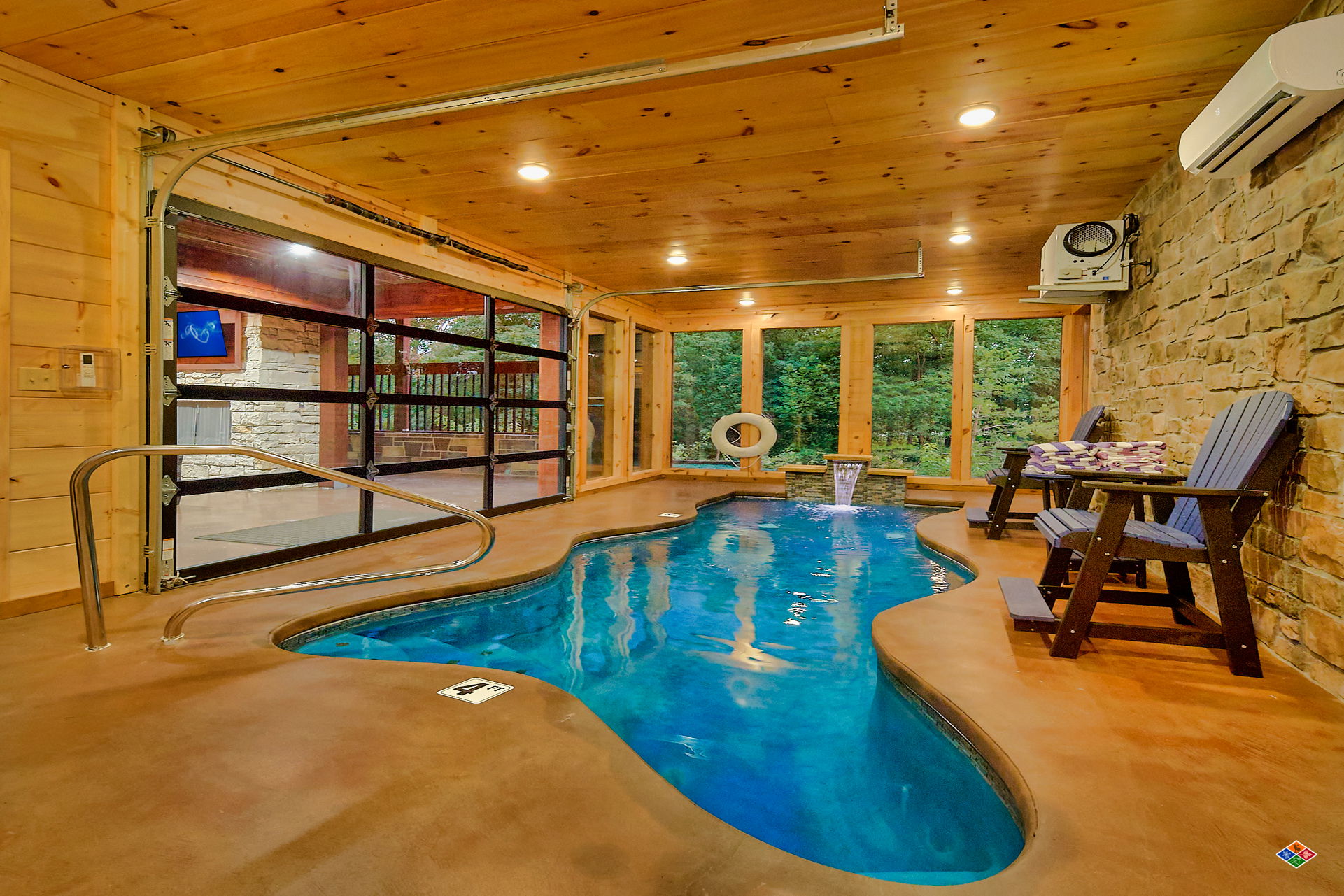 Rain or Shine/Any Season
Gatlinburg cabins with indoor pools are a great way to guarantee you can enjoy your vacation,  rain or shine, winter, spring, summer or fall. When you rent a Gatlinburg cabin with a pool your relaxation and pool play is not dependent on the forecast. Instead you can splash, play, doggy paddle or bask in your own private indoor pool at your leisure. Gatlinburg vacation rentals with indoor pools are especially a good option for families with kids, who's tireless energy or eagerness is never weather dependent.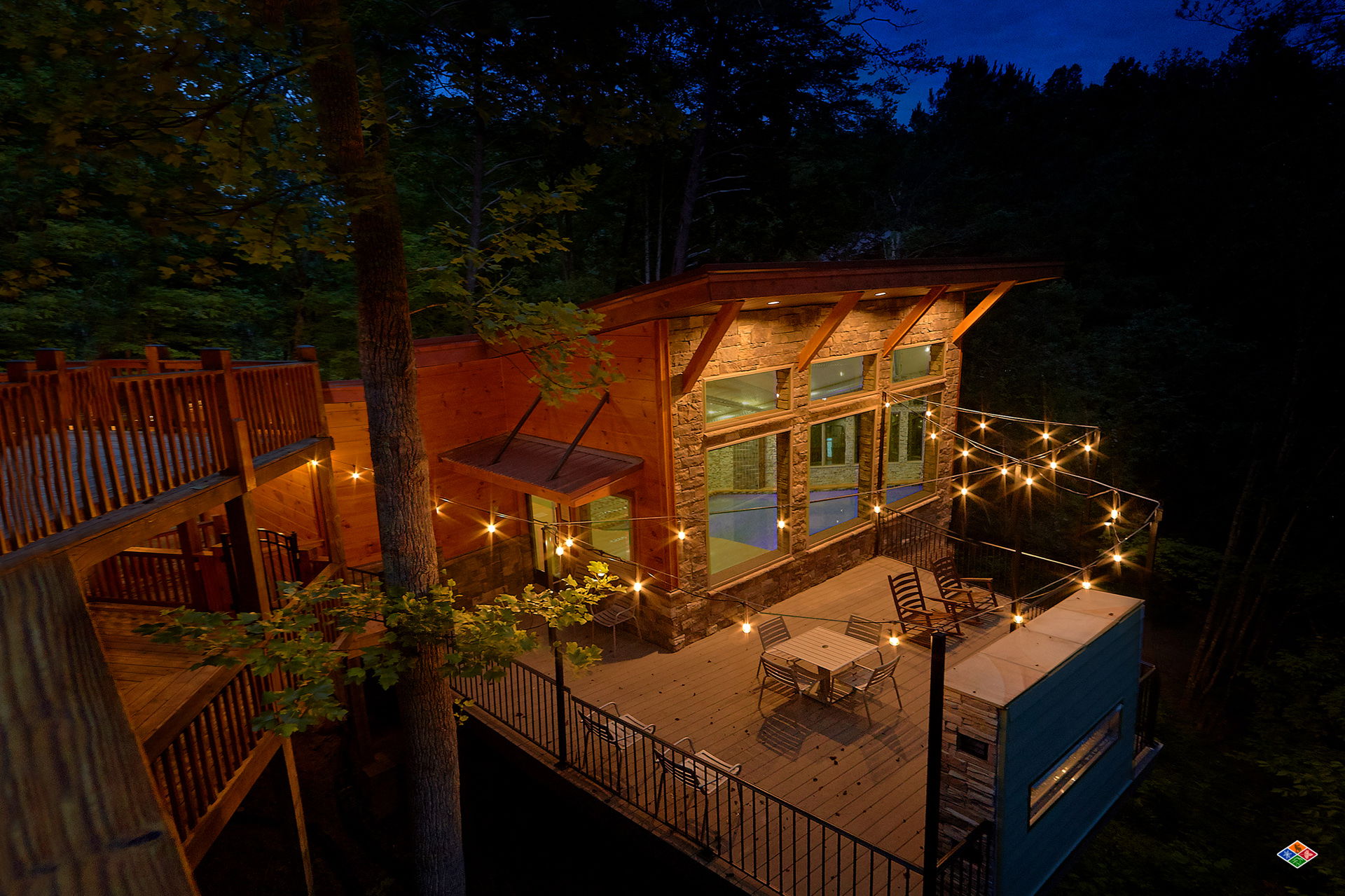 Cost
While the Gatlinburg area does offer numerous pools, water, parks, and water adventures, when you rent a Gatlinburg cabin with a pool you don't have to pay the extra entrance, rental, or shuttle fees associated with other water play options. The cost of your water fun is already included when you rent a Gatlinburg cabin with a pool. In addition, you save on the additional costs of  food and beverages associated with paid admission pools and parks. When you rent a Gatlinburg cabin with a pool, it's a win, win for your wallet and fun factor!
Convenience
One of the best reasons for renting a Gatlinburg cabin with a pool is the sheer convenience.  When you choose a Gatlinburg Vacation Rental with a pool you are alleviating the stress and energy it takes to get out the door with all your pool gear, towels, sunscreen and more. Also, you don't have to fight the large crowds and full parking lots of other swimming attractions that take away from your leisure time. Not to mention when you rent a Gatlinburg cabin with a pool you are on your own schedule and can swim and splash whenever you like, no certain hours or closing times. You can enjoy a swim with the morning birds or a midnight splash!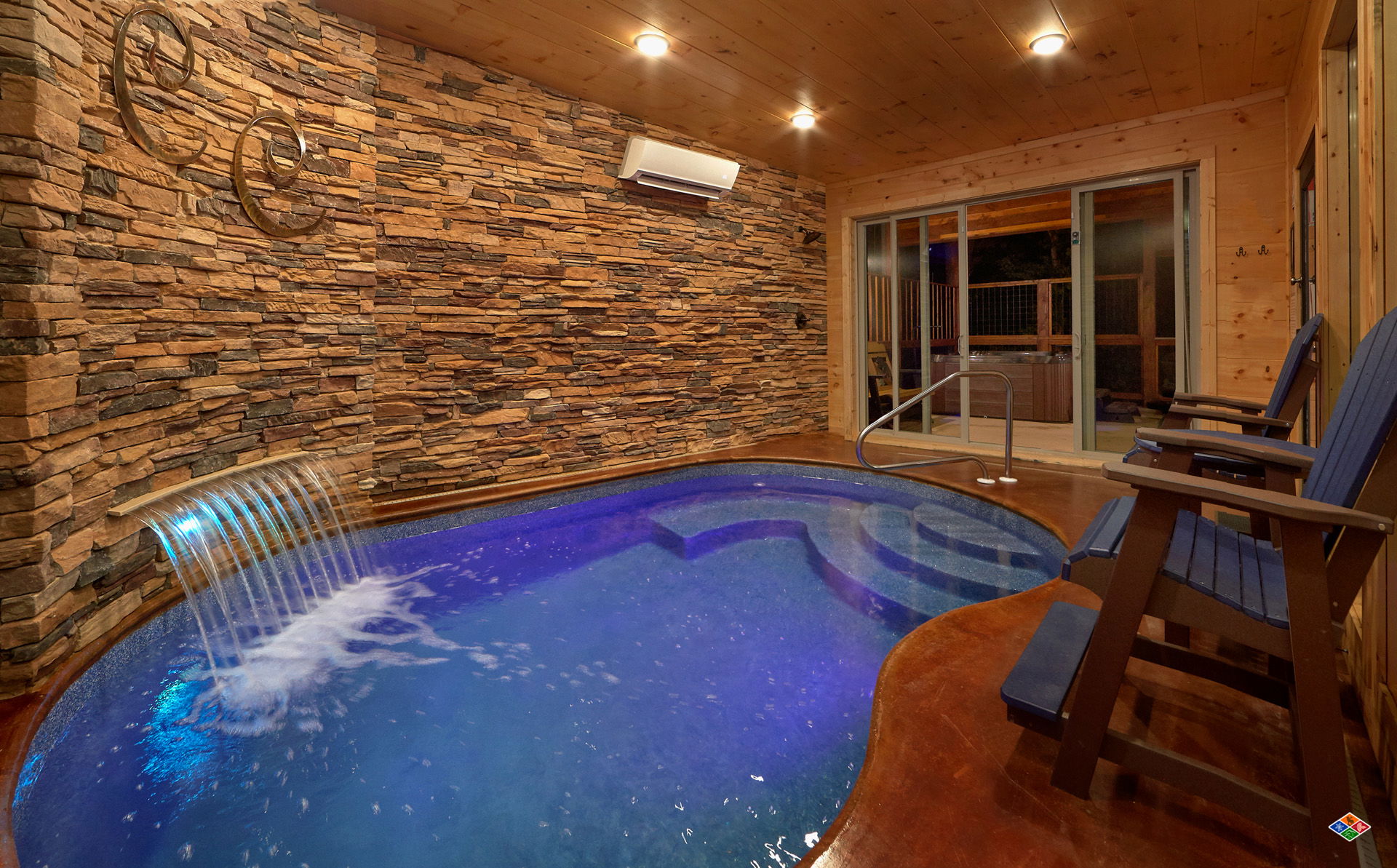 Regular Cleaning & Maintenance
Another important reason to consider renting a Gatlinburg cabin with its own pool is that you can swim safe and secure with the knowledge that your cabin pool is regularly cleaned and maintained.  Unfortunately, water sports in the wild and other pools and water attractions likely won't receive the same level of care and attention that your Gatlinburg cabin rental with a pool does. You can rest assured that between every rental your cabin's pool is checked for the correct amount of chemicals, cleaned, and checked for any maintenance issues.