Gatlinburg Breakfast Guide!
Gatlinburg Breakfast Guide!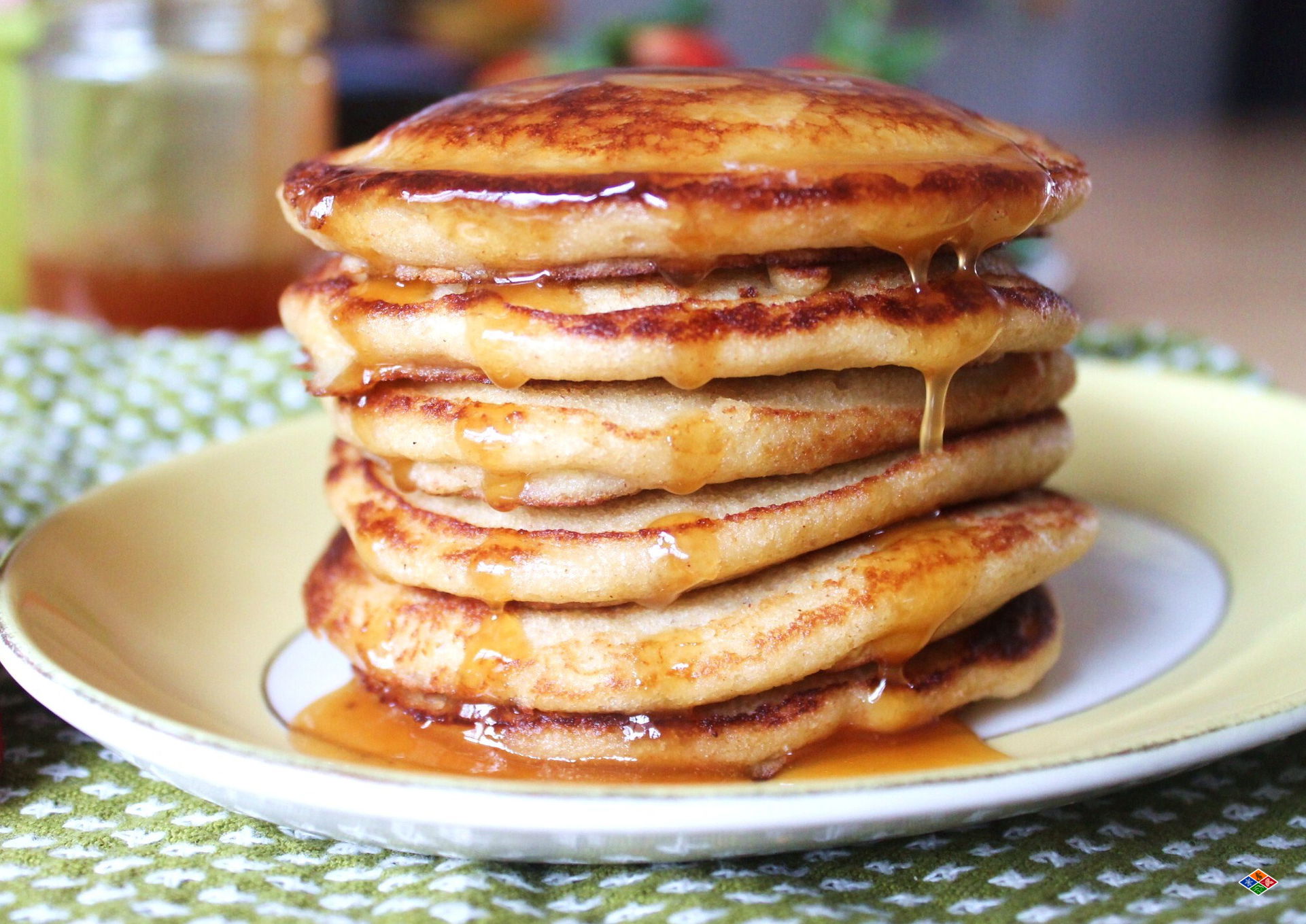 After a restful night's sleep, what better way to start a vacation day than with a hearty breakfast? Since you're on vacation let someone else do the cooking for you. Pamper yourself by taking the time to enjoy a leisurely meal and think about how to spend your time relaxing and having fun in the Great Smoky Mountains.
Gatlinburg and the surrounding areas have a slew of delicious breakfast spots, especially when it comes to pancakes; a speciality in these parts, with a pancake house around every bend. So before you hit the trail or the outlet malls, read about these delicious breakfast options and get ready to indulge.
We're Pancake Crazy, You Should be Too
Log Cabin Pancake House
This is the perfect place to remedy that morning sweet tooth. Whether it's good old fashioned pancakes or speciality French crepes, Log Cabin Pancake House features a menu with a variety of pancake combinations. From more traditional selections like chocolate chip pancakes to more exotic Caribbean pancakes with bananas and coconut, there is something for everyone here. There's even whole wheat pancakes for those seeking a healthier option.
The menu also offers Belgian waffles of many varieties. Be adventurous and try something new, like the unique chopped ham waffle. For those people in your party that prefer a more savoury morning meal, there are plenty of good old-country breakfasts, with eggs, grits, biscuits and gravy to boot.
They're located at 327 Historic Nature Trail  Gatlinburg, TN 37738.
Pancake Pantry
The Pancake Pantry claims to be Tennessee's first Pancake House. With real butter, freshly whipped cream, and a made-from-scratch syrups and compotes, who is going to argue? This breakfast/brunch spot has long been a favorite of visitors. In operation since 1960, the Pancake Pantry is located in the heart of downtown Gatlinburg just adjacent to the Village Shops.
Their menu features anything from old-fashioned buttermilk pancakes to new favorites such as the Austrian-Apple Walnut stack served with an apple cider compote. This is just one of over twenty-four different pancakes varieties to choose from. The restaurant also specializes in omelets and waffles. And for those choosing to dine later in the day burgers, sandwiches, soups and salads are available.
For more information visit them 628 Parkway  Gatlinburg, TN 37738 or check out their website www.pancakepantry.com.
Flapjack's Pancake House
With six locations throughout the Pigeon Forge and the Gatlinburg area, you can't miss this breakfast restaurant around every bend. Serving a wide range of pancake options such as local specialities like Wild Mountain Blueberry pancakes to fun and super sweet varieties like Peanut butter cup & Chocolate chip pancakes. No doubt, there is something for everyone at Flapjack's Pancake House. Flapjack's also serves waffles and French toast, and don't miss their "Campfire Skillets." These savory treats include different combinations of eggs and fixins' served over a skillet of potatoes. Now that is something to sing about!
For more information visit: www.flapjackspancakes.com
Little House of Pancakes
A favorite spot among the locals, Little House of Pancakes serves breakfast and lunch all day. Featuring an assortment of fruit pancakes, plus waffles and French toast, their menu features the best of country cooking. Don't miss their big country breakfast platters or try their "Panhandler omelet," for a treat. For those looking for lunch fare there's chicken tenders, catfish, country fried steak with all the traditional southern fixings, in addition to home-made soups, salads, and burgers.
Enjoy breakfast, lunch or both here at 807 E Pkwy  Gatlinburg, TN 37738.
Donut Friar
If you're the type that prefers a light breakfast and a coffee in the am, this is your spot The Donut Friar offers the best in made from scratch donuts, cinnamon bread, and pastries daily. They open at 5 am, for you early risers. Beware though, these are not just any donuts; they are sinfully delicious and will make it hard to have just one.
Enjoy an early morning coffee and donut at 634 Parkway # 15  Gatlinburg, TN 37738.