Built in the 1950's, the Gatlinburg Sky Lift has hoisted thousands of view seekers from the center of town up 1,200 feet for some great views of downtown Gatlinburg, Mt. Le Conte and the surrounding Smoky Mountains.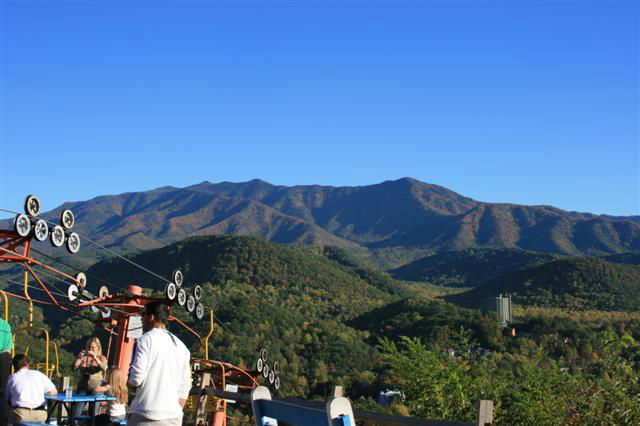 The Gatlinburg Sky Lift is located in the center of town off the main parkway at traffic light #7. Visitors can often find free street parking off River Road. When driving from Elk Springs Resort into downtown Gatlinburg, stay to the right when passing the Hard Rock Cafe and take River Road which parallels the river in front of Ripleys Aquarium. Simply look for theyellow chairlift,it's tough to miss.
As of the date of this article, adults are $12 and kids are $9. Kids under 2 are free. At the top of the Sky Lift is a gift shop and snack bar. They will even snap your picture as you are about to exit the lift upon arrival at the top.
Be sure to take your camera as this is some of the best viewing you will see without travelling into the Smoky Mountain National Park.