Spring Events in Gatlinburg
Come relish the glories of Spring in the Great Smoky Mountains! What better way to celebrate the rebirth of nature in all its glory than to visit these majestic mountains as trees bud, flowers bloom, and birdsong fills the air. Apart from the luscious natural landscape, the Gatlinburg & Pigeon Forge area hosts numerous events which will take your springtime fun to the next level.
"We stayed Sunday through Thursday morning during March for our first visit to the area. We had so many great and special experiences during our stay! Hiking was incredible, Ripley's Aquarium was the best aquarium I've ever been to, we made a nice dinner one night, went to the wax museum and so much more! There are an infinite number of things to do in Pigeon Forge and Gatlinburg" J.Y. from Toledo, OH
Weather to Expect
While March can be tricky, it also brings the first warmth of the season with average temperatures between 45 and 70 degrees. The trees begin to wake up and the flowers bloom, and you can hike through the Smoky Mountains to see the natural beauty of the area. Click here for some of our favorite trail options and see spectacular waterfalls.
March Events
With cold temperatures finally abating, and warm, sunny days on the horizon, spring is the perfect time to visit. In March, visitors can look forward to seeing the first signs of life reemerge from the cold winter months.
MARCH 19 – APRIL 18, 2016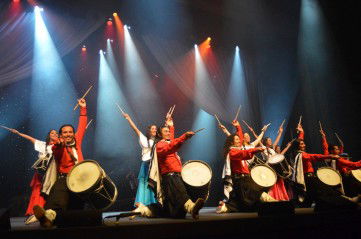 Enjoy an unlimited variety of music and food from cultures around the world. Shows take place at a variety of locations around the Dollywood Theme Park. It's a fine way to explore and celebrate the world's cultures.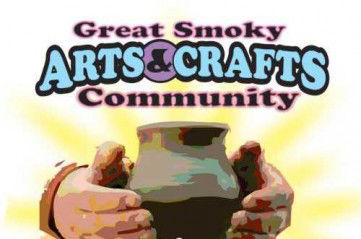 Visit the Gatlinburg Convention Center to purchase one-of-a-kind pieces from local artists. There's something for everything here. Bring your curiosity—demonstrations are a big part of the day's events.
MARCH 27, 5:30 AM – 10:30 AM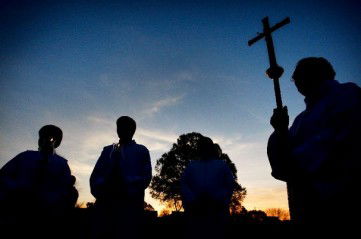 A gorgeous, meaningful Easter service. Let the gorgeous sunrise over the mountain renew your spirit and your mind as you listen to the words of the service. Then, enjoy a beautiful Easter breakfast buffet when the service is done.
April Events
By April, the days are getting longer, and the nights have lost their deep chill. Outdoor fun begins and lasts through the spring, and Easter is just around the corner. Bring the family to learn more about Earth Day, and enjoy wildflower expos, arts & crafts, and music on every block!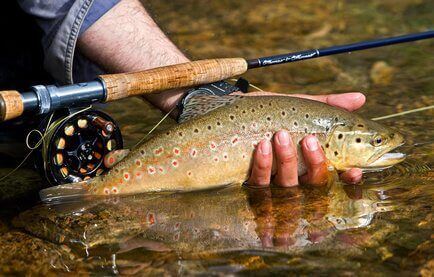 Love to fish? Then the Annual Smoky Mountain Trout Tournament is for you. Over 10,000 trout stocked in over 20 miles of streams, and over $10,000 in prizes and cash giveaways. If you're a dedicated angler, you won't want to miss this. The tournament is open to adults and kids alike, so bring the whole family.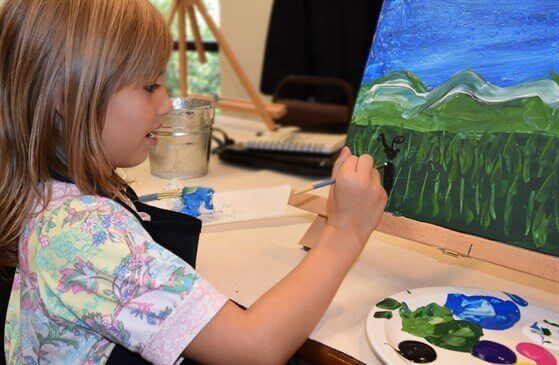 Take classes with local Arts & Crafts community experts and learn to handcraft all kinds of pieces. Painting, woodworking, soap making, and more—it's all right here, ready for you to dive in and enjoy.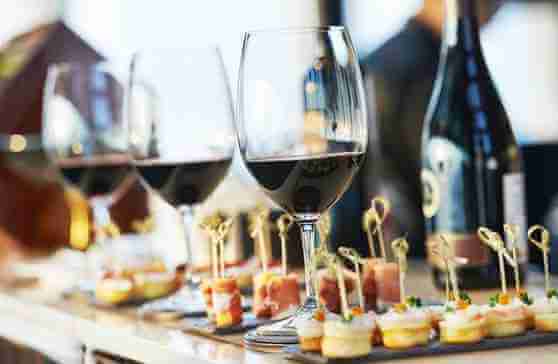 Photo credit: www.gatlinburg.com
Visitors are welcome to take a private, guided tour of the art galleries of the Great Smoky Mountains Arts & Crafts Community. Meet artists, enjoy wine from around Tennessee, and sample local fare.You must be 21 or older to attend this event.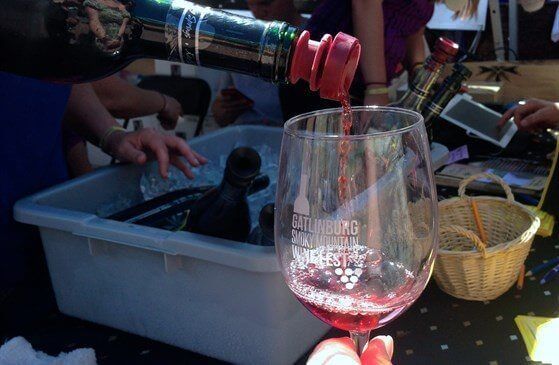 Wine enthusiasts seeking to experience the best of what Great Smoky Mountains region has to offer, can enjoy sampling wine and more at the annual wine fest. You'll also have a chance to tour Arrowmont's world-renowned art galleries, to enjoy small plates from the best restaurants in the Smokies, and to enjoy wine and food pairing demos all day long. The event is from 1:00 – 6:00 pm. Click here for full event details and to purchase your ticket.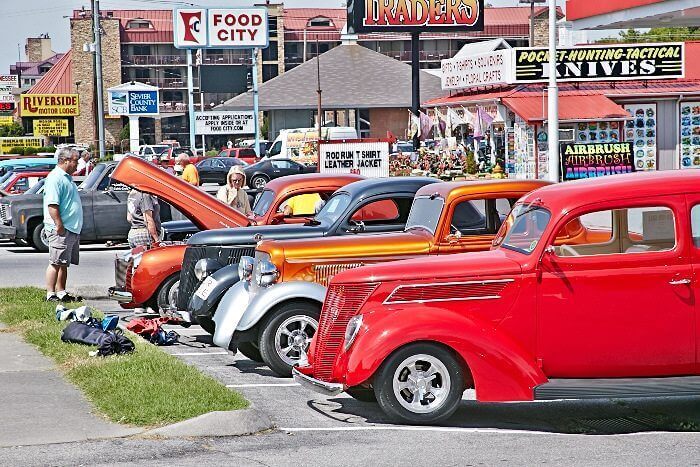 Discover classic cars and trucks like Fords, Chevy & GMCs, as they compete and show off what's under their hoods at the Pigeon Forge Rod Run. If you're a car buff this is the event for you. This is one of the most famous classic car expos in the country, so mark your calendars. The spring Rod Run takes place at the LeConte Center in Pigeon Forge. To learn more about the event visit the official site.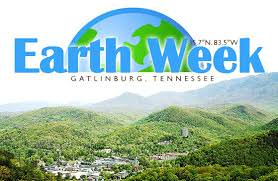 Photo credit: www.gatlinburg.com
Celebrate Earth Week in Gatlinburg! There's so much fun to be had during Earth Week! Learn about easy green practices, enjoy games and food. Help the Earth in a concrete way by participating in a clean-up. Enjoy live local music. Sign up for the Earth Day 5K Run/Walk event. There's something for everyone.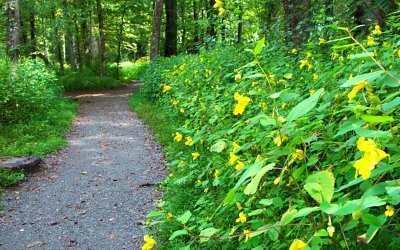 Join the knowledgeable folks from the University of Tennessee Botany Department, Great Smoky Mountain National Park and the Gatlinburg Department of Tourism on one of over 150 hikes held during the annual event. Enjoy guided hikes, demonstrations, and guest lectures while getting to know our area's beautiful birds and blooms. To Learn more about the spring wild flower pilgrimage visit their website.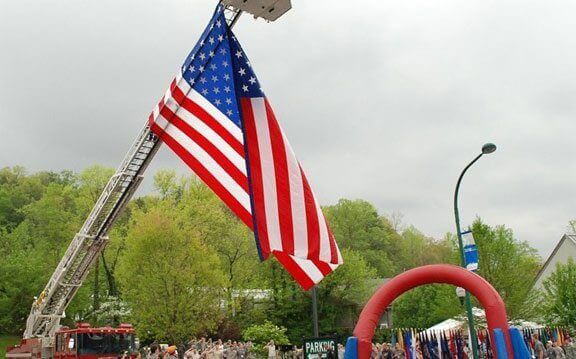 Photo credit: www.tnvacation.com
Join the Annual Mountain Man March on this 26.2-mile march to honor the memory of Lt. Frank Walkup, a graduate of the University of Tennessee Army ROTC. There are events for runners, marchers, military participants, civilian participants, teams, and individuals.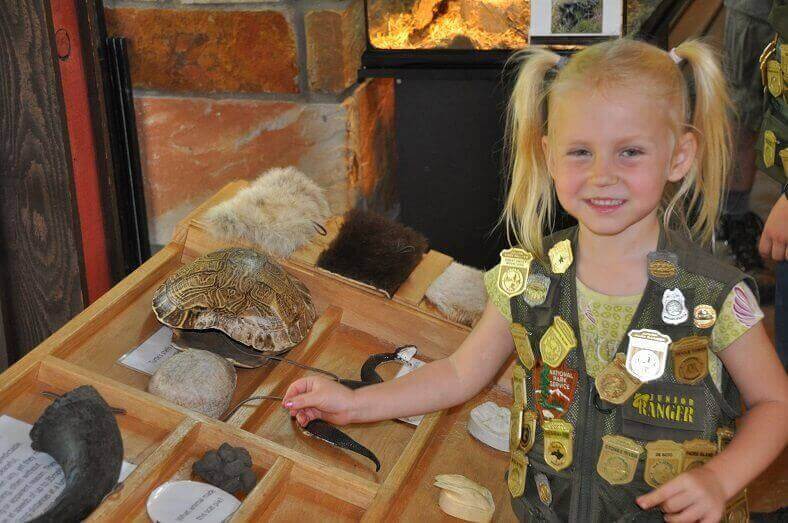 An awesome program just for kids. They'll even earn a Junior Ranger patch when they're done experiencing nature walks, historical toy exhibits, and more. And it's FREE.
May Events
Hiking in May is a perfect time to catch all the splendor of the Smoky Mountains in spring. Downtown Gatlinburg offers festivals, tons of food, and arts & crafts galore. And don'tforget the Dolly Parton parade in Pigeon Forge!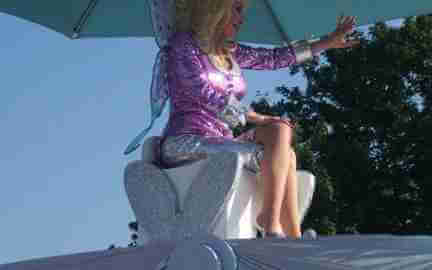 The Annual Dolly Parade kicks of Pigeon Forge Springfest! Folks line the Blue Ridge Parkway to say hello to Tennessee's favorite daughter. Local entertainers and military vets join in the fun as colorful florists make their way down the streets of Pigeon Forge.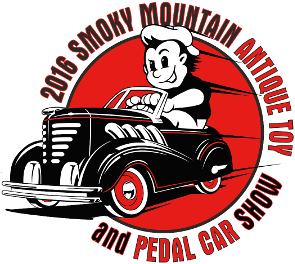 The Annual Dolly Parade kicks of Pigeon Forge Springfest! Folks line the Blue Ridge Parkway to say hello to Tennessee's favorite daughter. Local entertainers and military vets join in the fun as colorful florists make their way down the streets of Pigeon Forge.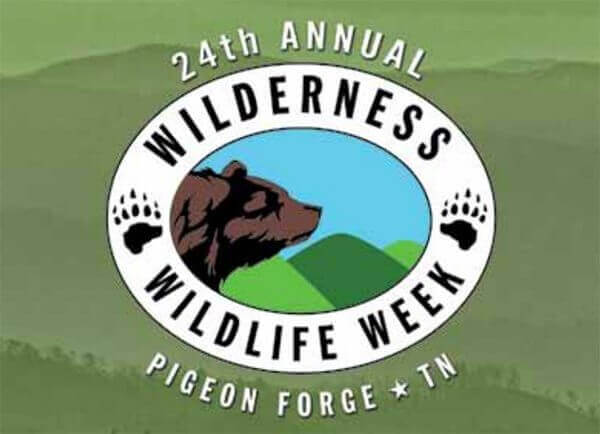 Pigeon Forge hosts this free annual event and includes exhibits, musical and theatrical performances, and workshops. Enjoy learning more about the Great Smoky Mountains National Park and what keeps bringing nature lovers back year after year. The program runs from 8am – 7:30pm daily.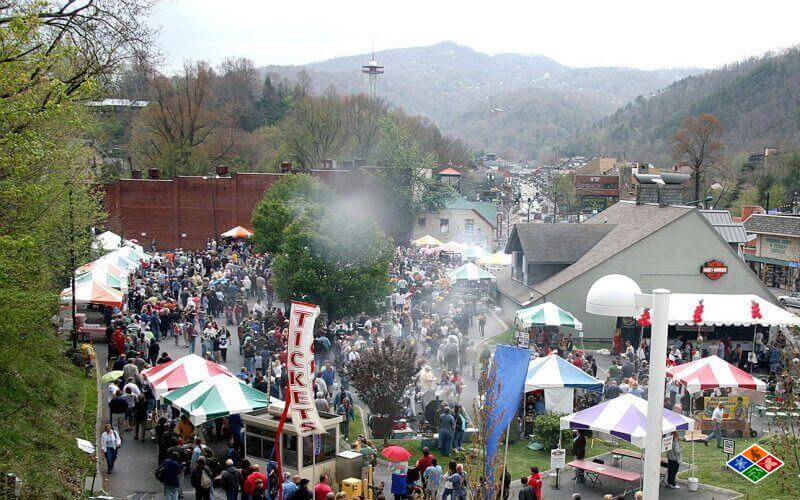 This festival pays homage to Appalachia's culinary past with a beans and cornbread cook-off, live bluegrass music, booths, games, and food sampling. Downtown Gatlinburg transforms into a festive scene of celebration of the fine culinary past of the Appalachia. This events has an admission fee of $10.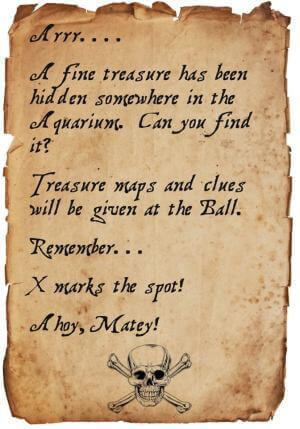 Avast, mateys! Dress up as a pirate, dive into a ton of delicious foods and participate in a treasure hunt. The action is all taking place at Ripley's Aquarium of the Smokies. This event raises funds for the Mountain Hope Good Shepherd Clinic in Sevierville.
EVERY SATURDAY, STARTING MAY 14, 2016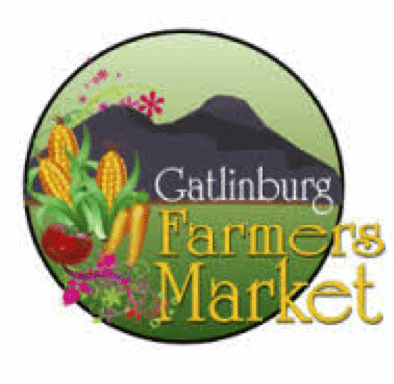 Offering local choices for healthy mountain living, the Gatlinburg Farmers Market is held in the Great Smoky Arts and Craft Community at the Covered Bridge, 849 Glades Rd Gatlinburg, each Saturday from 8:00 – 11:30 am. See if your favorite local vendors will be there this year and new additions to the market.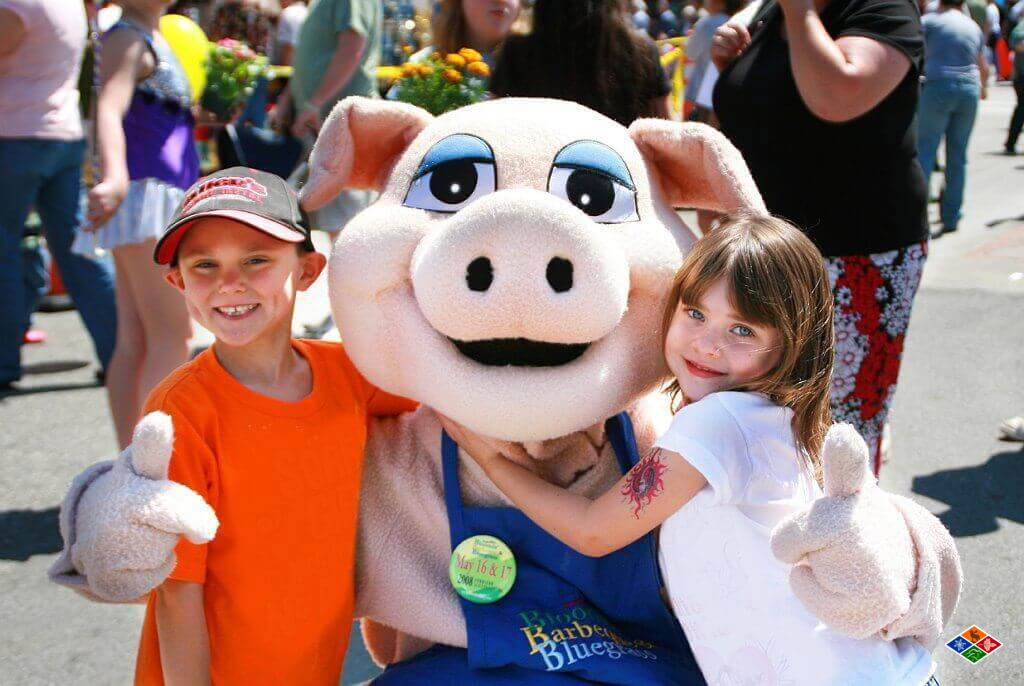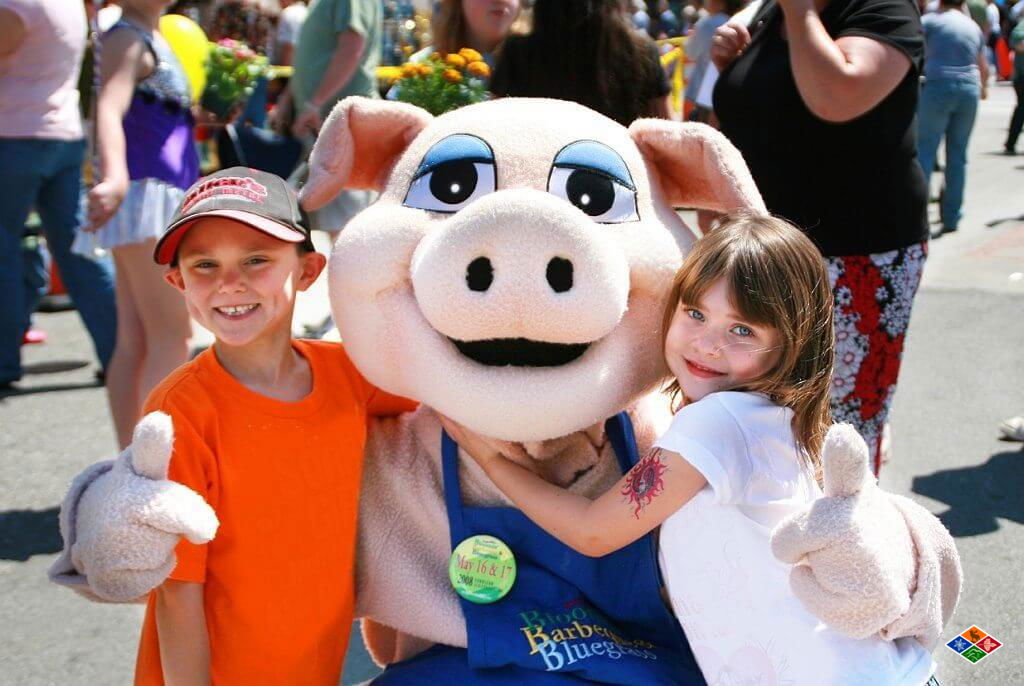 Not only is the music non-stop, but so is the BBQ! Teams from across the United States compete for prizes and fame. You can also enjoy crafts, the Mountain Soul Competition, and tons of activities for kids. See past events and learn more about the annual Bloomin' BBQ & Bluegrass event.