Rocky Top Sports World
Looking for a cabin near Rocky Top Sports World in Gatlinburg?  Elk Springs Resort manages many cabin just 2-10 minutes and we are capable of hosting groups of up to 100 guests.
While many cities and towns host sports tournaments and competitions of varying sizes, few can compare to the east coast's newest and highly renowned Rocky Top Sports World. This 80 acre campus is an event planner and athlete's dream. It features 7 outdoor fields with synthetic turf, as well as track and field amenities. The indoor facility is 86,000 square feet alone with a plethora of options for athletic tournaments, sports camps, competitions, conferences, parties and more.
This multi-faceted and immense venue offers a huge variety of amenities such as onsite dining, concessions, and a merchandise vendor area. Furthermore, with a variety of fields, courts, and expansive rooms, its space options can truly accommodate any event.
One of the most appealing aspects of Rocky Top Sports World is its location. Currently, it is one of the most centrally located tournament facilities in the eastern United States, within a day's drive of most major east coast cities.
In addition this massive sports venue is ideally situated less than ten minutes from Gatlinburg right and one of the entrances to the Great Smoky Mountains National Park. This provides families and fans the opportunity enjoy more than just the game. With numerous attractions and amusements within minutes of Rocky Top Sports World, families can not only attend a tournament but experience an unforgettable Smoky Mountain vacation.
Rocky Top Sports Word is quickly becoming one of the most popular tournament destinations in the southeast. With state-of-the-art facilities, the ability to accommodate groups of any size, and much more Rocky Top Sports World is a premiere tournament and event destination not to be missed!
ROCKY TOP SPORTS WORLD: A HISTORY IN THE MAKING
Sports, of any kind, especially baseball, basketball and football, have shaped American culture in numerous ways. Not only do they offer a healthy way to exercise, release stress and develop life skills, they promote the competitive and enduring spirit so integral to the American Dream. For these reasons more youth and adults alike are participating in club, recreational, and competitive sports than ever before.
With young athletes in particular participating in club and competitive leagues that travel, the Youth Sports Tourism market has grown larger than ever before. According to a CNBC article the Youth Sports Tourism market has become a 7 billion dollar industry in travel alone.

This market and opportunity did not miss the attention of leaders and developers of Gatlinburg and Sevier County. In fact their planning to create Rocky Top Sports World was very strategic. The creation of this one-of-a-kind sports venues was really a visionary collaboration by government leaders, developers and planners in Sevier County and Gatlinburg. As Lori McMahan Moore, Marketing and Business Development Director for Rocky Top Sports World explains, "Local government leaders and planners really understood that youth sports tourism is the fastest growing segment in travel, and they wanted to optimize the location and offerings for this market. Rocky Top Sports World really adds a new dimension to the tourism market in the Great Smoky Mountains area, and it's very exciting for the city of Gatlinburg and surrounding area."
During the planning stages leaders in Gatlinburg and Sevier County were committed to building the best sports venue there could be. These leaders employed the expertise of The Sports Facilities Advisory to oversee the development and management of Rocky Top Sports World. The Sports Facilities Advisory is considered one of the country's premier management company for sports tourism and youth and amateur sporting venues, in the country.
The result of this careful and strategic planning is the unprecedented Rocky Top Sports World venue. This phenomenal sports camp, tournament, and competition venue continues to make a name for itself as the most easily accessed and state-of-the-art facilities in the southeast. As Lori McMahan Moore explains, "Our athletes, coaches and guests have simply been amazed at the facility. They are grateful for the opportunity to play in this setting. Rocky Top Sports World truly sets itself apart with the amazing vistas and facilities."
Tournaments and Camps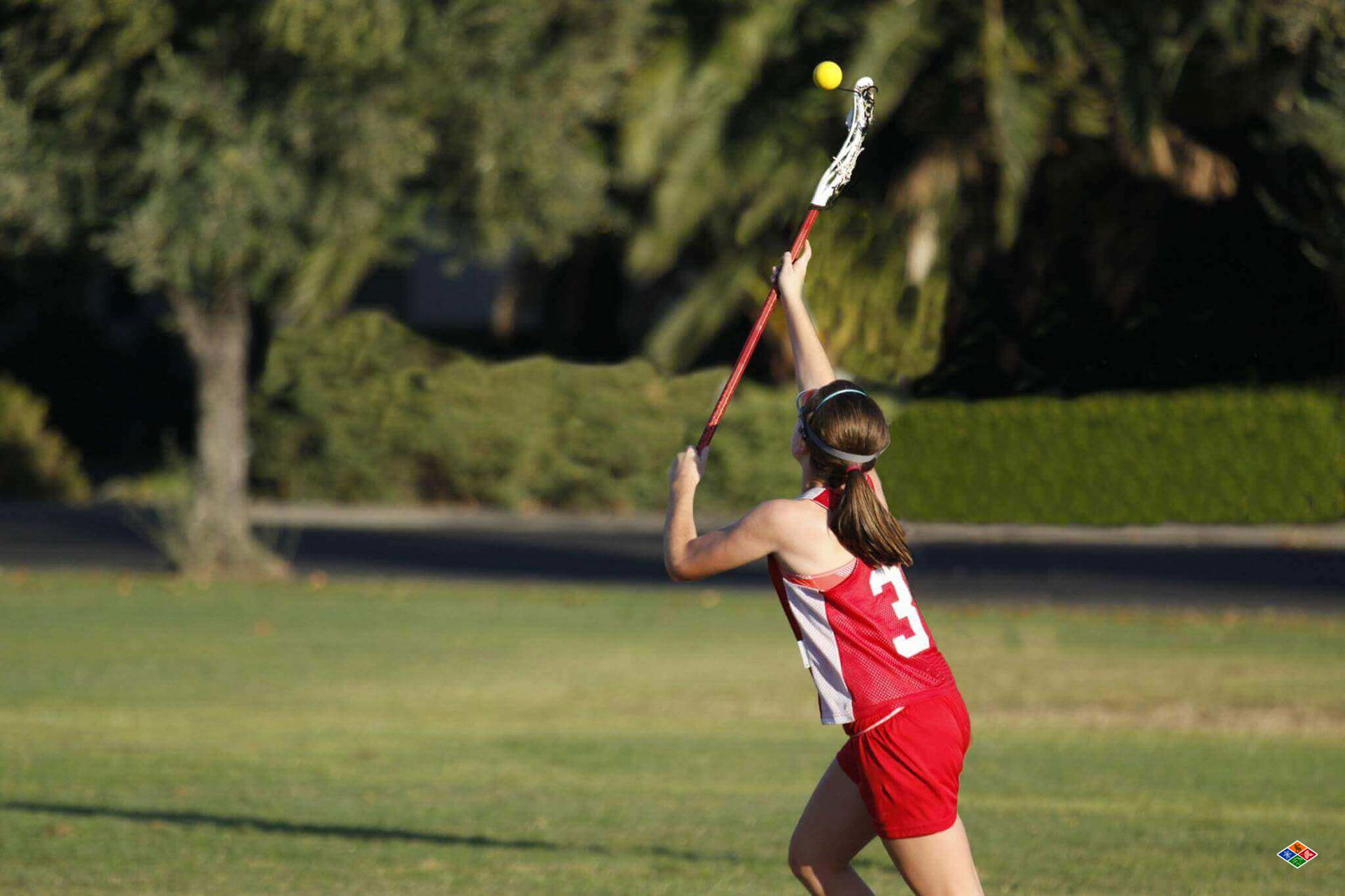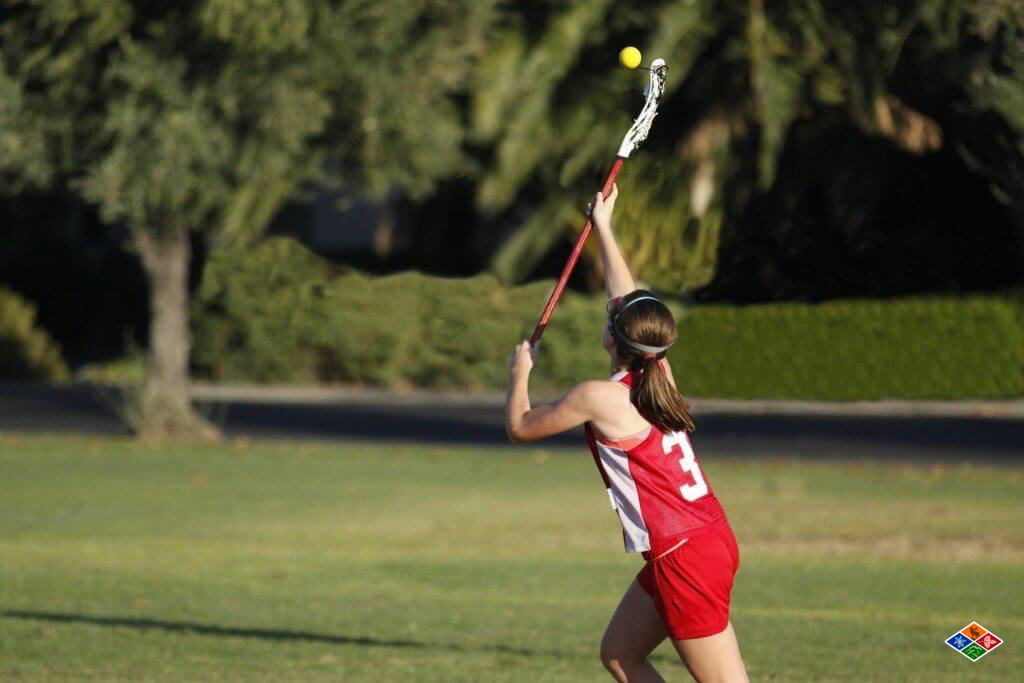 When tournament organizers, sporting event coordinators, and coaches seek to really make their tournaments and competitions stand above the rest, Rocky Top Sports World provides the perfect setting. Rocky Top Sports World is a pro at hosting sports camps, competitions, and tournaments with the ability to conduct multiday events for numerous sports. These events include a variety of sports such as: lacrosse, basketball, football, volleyball, soccer, wrestling and many more.
This venue is fully equipped to provide the necessary sporting sites and amenities for all ages (youth, adult, and senior) as well as skill levels. With a variety of courts, fields and fan viewing areas Rocky Top Sports World provides the ideal facilities for unique tournaments, competitions and functions (large or small) that other venues are not able to accommodate.
A FULL LIST OF FACILITY FEATURES AND AMENITIES INCLUDES:
7 synthetic turf fields and 86,000 indoor square feet of court
6 basketball courts
12 volleyball courts
Concession stand
Team locker rooms
Private meetings spaces
Extensive upper-level viewing for fans
A place to sell merchandise for organizations, teams and clubs
A championship field with a press box and the ability to seat up to 1,500 guests.
In addition to the venue itself, Rocky Top Sports World provides an enthusiastic and knowledgeable tournament and events planning team that works hand in hand with the Gatlinburg Convention and Visitors Bureau. This team is eager and ready to work with tournament organizers, event planners, coaches and more to execute every detail of their event. As Lori McMahan Moore, Marketing and Business Development Director for Rocky Top Sports describes, "Our leadership team has over 75 years of experience in the tournament, event and marketing business. The facility layout, space, parking and key partners (like Gatorade) contribute in making tournament events a success."
Tournament planners should also consider the convenience and centrality of this venue. Rocky Top Sports World is within a day's drive of almost two-thirds of the United States' population east of the Mississippi River. For families that travel a lot with club sports and tournaments, this makes it more affordable and easier to get to.
As Lori McMahan Moore adds, "One of the best things about planning a tournament or event at Rocky Top Sports World, is there are no size requirements. So from the more modest tournament size to a very large competition, this venue can meet all the needs of any tournament, camp or competition."
A SAMPLING OF THIS FALL AND WINTER'S EVENTS INCLUDE:
rumble At "da" Rock Basketball Play Date: November 8th
elks National Hoop Shoot Free Throw Contest: November 9th
gatlinburg College Showcase Soccer Kickoff: 15 – 16
great Escape Young Adult & Seniors Volleyball Tournament: November 22
11th Annual Smoky Mountain Duals Wrestling: December 22-23
For more information visit: http://rockytopsportsworld.com/tournaments-events/
Tournament and event planners, need look no further. Rocky Top Sports World has clearly exceeded expectations. As owner of National Soccer Events, John Schneider, exclaims, "We are excited to see soccer being played in Gatlinburg. Rocky Top Sports World is a great place for soccer tournaments and we are proud to be a part of it"
Multi-Use Meeting Space: Weddings, Conferences, Retreats and More
Rocky Top Sports World isn't just for sports, this incredible venue proves can be a fantastic location for weddings, parties, conferences, birthday parties and more. Party and event planners can get excited about the unique amenities, large meeting spaces, and game and team building opportunities affords Rocky Top Sports World can provide every event. With over 40,000 square feet column free, weather proof, indoor events space the possibilities are endless.
As Lori McMahan Moore notes, "We have meeting rooms, leadership training and birthday events available to guests. We have not hosted our first wedding yet, but we look forward to working with the first couple to request Rocky Top Sports World for their sports-themed nuptials."
WEDDINGS
For the ultimate sports fans or couples seeking a large event space, with unlimited capabilities, Rocky Top Sports World is the perfect space to host a Smoky Mountain Wedding. With over 40,000 square foot of indoor space, couples that don't want to worry about Mother Nature ruining their big day. In addition, with its large open spaces and sizable square footage, there is no limit to the number of guests a couple can invite. In addition the breath taking Mountains scenery that surrounds Rocky Top Sports World makes it the perfect place to say, "I do."
CORPORATE MEETINGS
Though Sports is its mainstay, many event planners could add a kick and "Wow Factor" to their next conference by choosing to host it at Rocky Top Sports World. Its large meeting rooms are ideal for presentations and conference meeting rooms, and its expansive campus provides a unique setting and alternative to other more traditional conference venues. Conference attendees can appreciate the wide open spaces Rocky Top Sports World affords instead of the feeling of cramped hotel conference spaces.
In addition Rocky Top Sports World is the perfect place to enhance and practice team building exercise and activities with conference groups. Conference planners may elect to use the rock climbing wall and indoor courts or outdoor fields for team building activities or just provide as a fun diversion between meetings and sessions.
ULTIMATE SPORTS BIRTHDAY PARTY
For the sports fan or little athlete in your clan, why not host the ultimate sports birthday party? With a rock climbing wall, indoor courts, and outdoor fields, Rocky Top Sports World is an incredible setting to plan a fun and interactive birthday party that will long be remembered. The sports spaces, meeting rooms, and additional amenities provide parents and party planners unlimited options for contests, games, food and much more.
FAMILY REUNIONS
For large families seeking open spaces, and some friendly competition, Rocky Top Sports World is a superb space to bring the family together again. A true destination getaway and get together, this venue will be a family fun event to remember. Not only will families have a chance to bond, reminiscence, and enjoy great food; but they can make new memories, playing games, shooting hoops or horsing around in one of the numerous sports fields or courts available.
CHURCH RETREATS
Set amidst the splendor of the Great Smoky Mountains, Rocky top Sports World is a fantastic setting for church groups seeking the reprieve and of natural wonder of the surrounding Great Smoky Mountains. Meeting spaces and extensive indoor/outdoor venues serve church group's planning numerous types of lectures, meetings, worship and more.
A Trip to Remember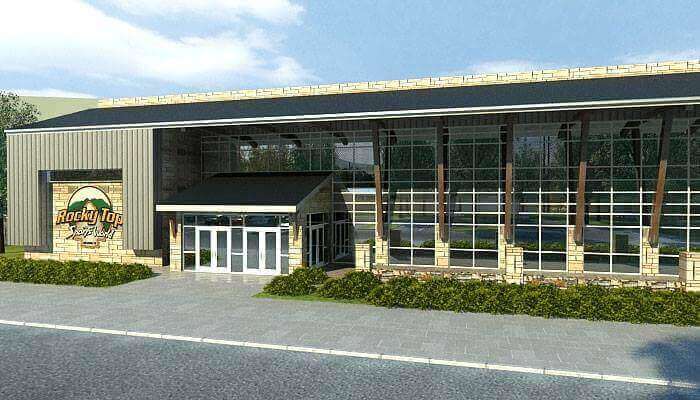 Less than ten minutes to Gatlinburg and the entrance to the Great Smoky Mountains National park, Rocky Top Sports World literally sits amidst a universe of wonder and fun. The Gatlinburg and great Smoky Mountain region feature endless amusements, attractions, and entertainment. Families, athletes, coaches, and teams can enjoy an array of family friendly fun and diversions. For example, they can enjoy some retail therapy at the nearby Tangier outlets, go out for a night on the town at spectacular dinner theatre show such as the Dixie Stampede or visit a wacky museums such as Ripley's Believe It or Not! These are just a small sampling of the numerous diversions and fascinations that abound in this region.
Adrenaline pumping doesn't have to be limited to the tournament either. With convenient access to the Great Smoky Mountains National Park, vacationers can explore the expansive and breath-taking Great Smoky Mountains National Park and challenge themselves to hike a rugged trail to a mountain summit for grand panoramic view.
From hiking to zip lining to tubing to white water rafting, an array of adventure/outdoor sports are also at the fingertips of every visitor. For the true adrenalize junkies other adventure spots such as zip lining, white water rafting, hiking, and mountain biking are all available. For families seeking a milder outdoor thrill numerous options like swimming, scenic drives, horseback riding, fishing and snow-sports are also available.
An immense, multi-faceted venue, situated in the heart of mountainous beauty, Rocky Top Sports World is truly a sports/events venue like no other. This combined with a professional and caring staff, will continue to rank Rocky Top Sports World as one of the top sporting events destinations in the United States. As Director Moore concludes, "The Rocky Top Sports World team is ready and excited to host a variety of traditional and non-traditional events. The backdrop of the Great Smoky Mountains provides a one-of-a-kind tournament experience for athletes and guests, and the City of Gatlinburg offers an endless variety of attractions, shopping and dining. We promise to deliver a sports destination that is miles above your expectations!"
Superior Accommodations for the Ultimate Sports Vacation Stay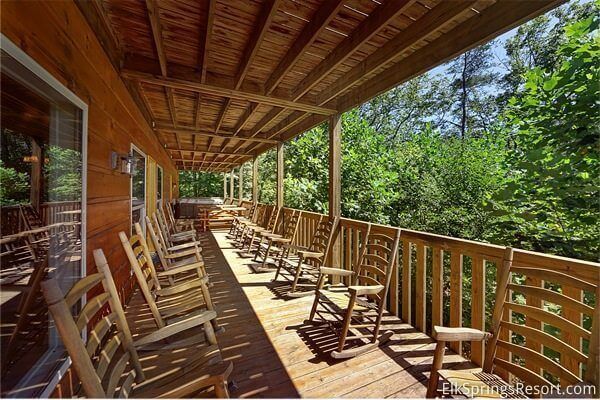 After a day on the court or field what athlete or fan wouldn't want to kick back and watch their favorite movie in private cabin theatre or soak tired muscles in soothing hot tub? Elk Springs Resort, located less than three miles (and less than 10 minutes) from Rocky Top Sports World, offers just the accommodations to do so. With an extensive selection of luxury cabins, Elk Springs Resorts features everything teams and families need to relax and unwind before or after the game.
Teams, coaches, athletes, or event attendees at Rocky Top Sports World need look no further than the exclusive Elk Springs Resort. These luxury cabins situated among this scenic 68 acre resort are replete with high end amenities and majestic mountain vistas, the perfect place for teams and families to have some downtime. These amenities include:
Flat Screen TV's and DVD Players
Upgraded Mattresses and Bedding
Home Theater Rooms with 9′ Theater Screens
Pool Tables and Hot Tubs
Gas Grills and Gas Fireplaces
Free Wireless Internet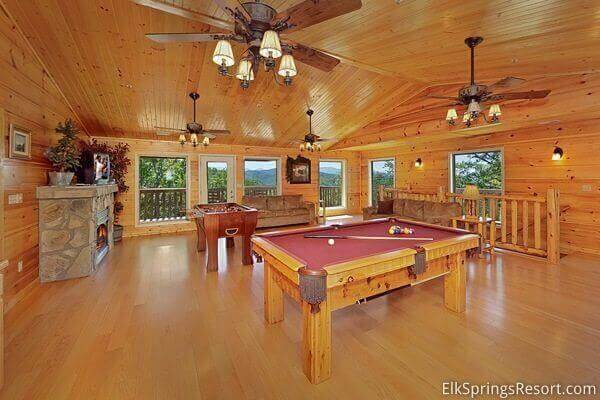 Families and teams have a wealth of lodging options. Athletes, teams and coaches that wish to keep the camaraderie alive can elect to stay in some of the larger cabins that sleep up to 30 or more. Or these large groups might choose a cluster of cabins that can accommodate groups as large as 100. Elk Springs features several cluster cabin options that are very spacious with up to seven bedrooms. These massive cabins and cabin clusters give teams the chance to eat, sleep, and play or prepare before or after a competition or game.
For example, teams or groups could stay in a cabin such as, "Big Bear Lodge Cabin." This immense cabin has:
7 bedrooms,
6 baths,
3 decks, and
Can sleep up to 34 people.
With 2 pool tables, 2 air hockey tables, 2 foosball tables, a hot tub and access to a seasonal community pool, its guaranteed to provide endless fun.
For families, athletes or coaches seeking more privacy and space to rejuvenate Elk Springs Resort also has an impressive selection of intimate one, two, and three bedroom cabins that feature many of the same luxury amenities as the larger ones, yet offer a bit more seclusion.