Attractions & Amusement
With over ten million visitors to the Smoky Mountains region, Gatlinburg, Pigeon Forge, and Sevierville, each year, this family destination is one of the top vacations destinations in the country for a reason.
In addition to an abundance of natural wonders such as the majestic Great Smoky Mountains National Park, this vacation spot offers a variety of amusements and attractions so vast it will keep your head spinning. There is something for the whole family from thrill packed roller coasters to underground caverns to exotic animals from all across the globe and much more.
The only problem your family will have is deciding which attractions to pack into your vacation stay.
Elk Spring Resorts List of Top Things to Do
Ober Gatlinburg Ski Resort and Amusement Park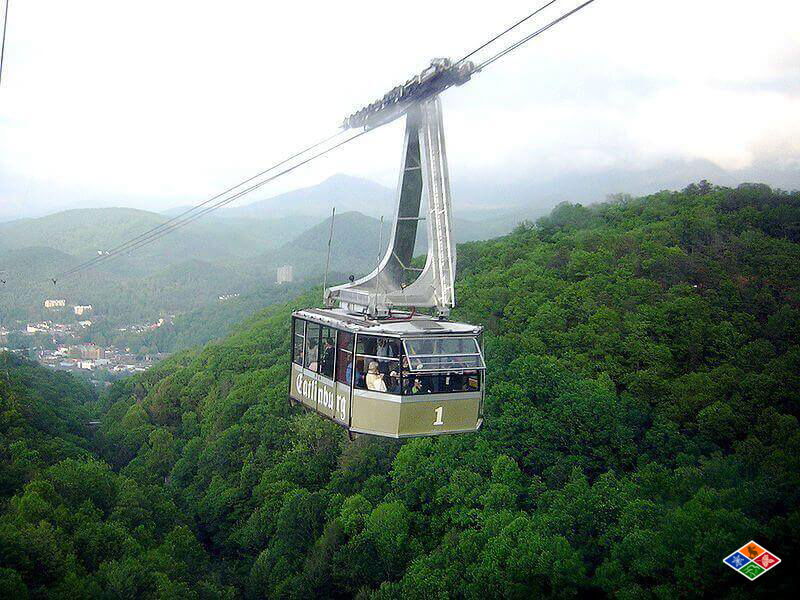 Boasting Tennessee's only ski area and snow tubing facility in addition to many other attractions, Ober Gatlinburg Ski Resort and Amusement Park 5th most visited attraction in Tennessee. Ober Gatlinburg is a must for any visitor to the area, and is open year round with numerous activities and amusements for the whole family. Recently celebrating their 50 year anniversary, Ober Gatlinburg opened as the Gatlinburg Ski Resort in the Winter of 1962 was owned by the City of Gatlinburg and operated by the Gatlinburg Ski Corporation.
This ski resort continued to evolve and in 1973 Claude Anders constructed The Gatlinburg Aerial Tramway, and in 1975, Anders acquired the resort and renamed it Gatlinburg Ski Resort. The Aerial Tramway that Claude constructed takes visitors from downtown Gatlinburg to the top of the resort and remains in use today. Start your Ober Gatlinburg experience by taking the "Aerial Tramway" from downtown Gatlinburg up to the Ober Gatlinburg resort. On your 2.1 mile journey you can marvel at the breathing taking view of the surrounding mountains. As Ober Gatlinburg Sales and Marketing Director Kathy Doyle notes, "The best view of the Smokies can be seen aboard the 120-passenger Aerial Tram and in Spring, Summer and Fall, the ticket is valid for unlimited rides the day of purchase and the following day."Ober Gatlinburg Ski Resort offers nine ski trails serviced by two quads, one double and one service lift, so visitors spend less time in line and more time on the slopes. Ober Gatlinburg also offers something for abilities and skill levels, from a beginner experiencing snow for the first time to the expert hitting the Black Diamonds and terrain park. For younger families or visitors seeking a snow adventure without all the gear and required coordination, tubing is a great alternative. Ober Gatlinburg has a fantastic tubing section where kids as young as 3 years old can take part in the fun of winter sports.However, many visitors may be surprised to learn that Ober Gatlinburg is not just a ski resort. Today Ober Gatlinburg Ski Resort is also an amusement park opened year round for family fun. Apart from snowsports there are a multitude of activities to choose from.Young ones in your troop can explore the tunnels, chutes, swinging bridges and playground called Kiddie Land. Young ones or the whole family can also enjoy a carousel, swings rides and the Amaze N Maze-where the kiddos can enjoy getting lost and found.Ober Gatlinburg Ski Resort and Amusement Park also includes rides such as the Lighting Raft Ride and Shoot-the-Chute and Blue Cyclone Rapids. The whole family can enjoy ice skating,, the scenic chair lift, mini-golf, and an arcade and redemption room. One of the most thrilling experiences at the resort, the the Alpine slide which takes you twisting and twirling down in a bobsled like car, just like an Olympian.Ober Gatlinburg Ski Resort and Amusement Park doesn't miss their chance to highlight the famous wildlife of the Great Smoky Mountains at the Wildlife Encounter exhibit. This exhibit includes a Nocturnal House with numerous wildlife native to the area like raccoons, skunks, flying squirrels, turtles and snakes. This exhibit also has a River Otter viewing area, an enclosed aviary called "Birds of Prey" and the Black Bear exhibit is a must-see.Visitors to the resort have a wealth of dining and shopping options too. The resort features a restaurant and lounge with spectacular views of the ski slopes and mountains. For lighter fare the Snack Bar and Market and Sidewalk Cafe fills the bill. Visitors with a sweet tooth should also sample some of the delicious homemade fudge at the Fudge Shop. Shops include, the Galleria Gift Shop, Kinderspiel, Joyce's, The Ober Haus, and the Bear Shop. Also, there are two specialty shops that are truly unique. Visitors will want to visit the Family Crest and Puzzled Store to purchase their family coat of arms and browse 3-D puzzles, jigsaws, and specialty games. The Leather Shop also offers quality leather items made onsite.Ober Gatlinburg Ski Resort and Amusement Park continues to evolve and expand due to it popularity and customer requests. As Kathy Doyle, Director of Sales & Marketing at Ober Gatlinburg, notes, "In addition to new slopes, ski lifts and increased snowmaking capabilities, improvements such as the Alpine Slide, Indoor Ice Rink, 45,000 square foot Mall, Bear Habitat and Water Raft Rides, have helped evolve into the year round attraction it is today. Ober Gatlinburg offers activities for all ages."
Venue name:
Ober Gatlinburg Ski Resort and Amusement Park
Address:
1001 Parkway, Suite 2 Gatlinburg TN, 37738
Ripley's Aquarium of the Smokies


This incredible aquarium will catapult you out of the smoky mountains and into the depths of the ocean as you explore and observe sea creatures and habitats from the ends of the earth. Voted America's #1 Aquarium on Trip Advisor, Ranked a Top Destination to See Penguins by USA Today Travel, stated as having the World's Best Shark Habitat by Industry Leaders, Ripley's Aquarium of the Smokies provides hours of World Class family fun and entertainment for the whole family.
Opened in December of 2000, Ripley's Aquarium of the Smokies was the 2nd aquarium created by Ripley Entertainment. As Sales & Marketing Director Mary Phillips explains, "Ripley's is constantly striving to create the most unique family fun with a fun educational component. We strive to provide activities that allow families to create life-long memories together, hands-on and interactive exhibits and programs such as touching stingrays, horseshoe crabs, splashing with the stingrays, penguin encounters, penguin painting experience, Family Night Out programs, unique sleepovers and much more."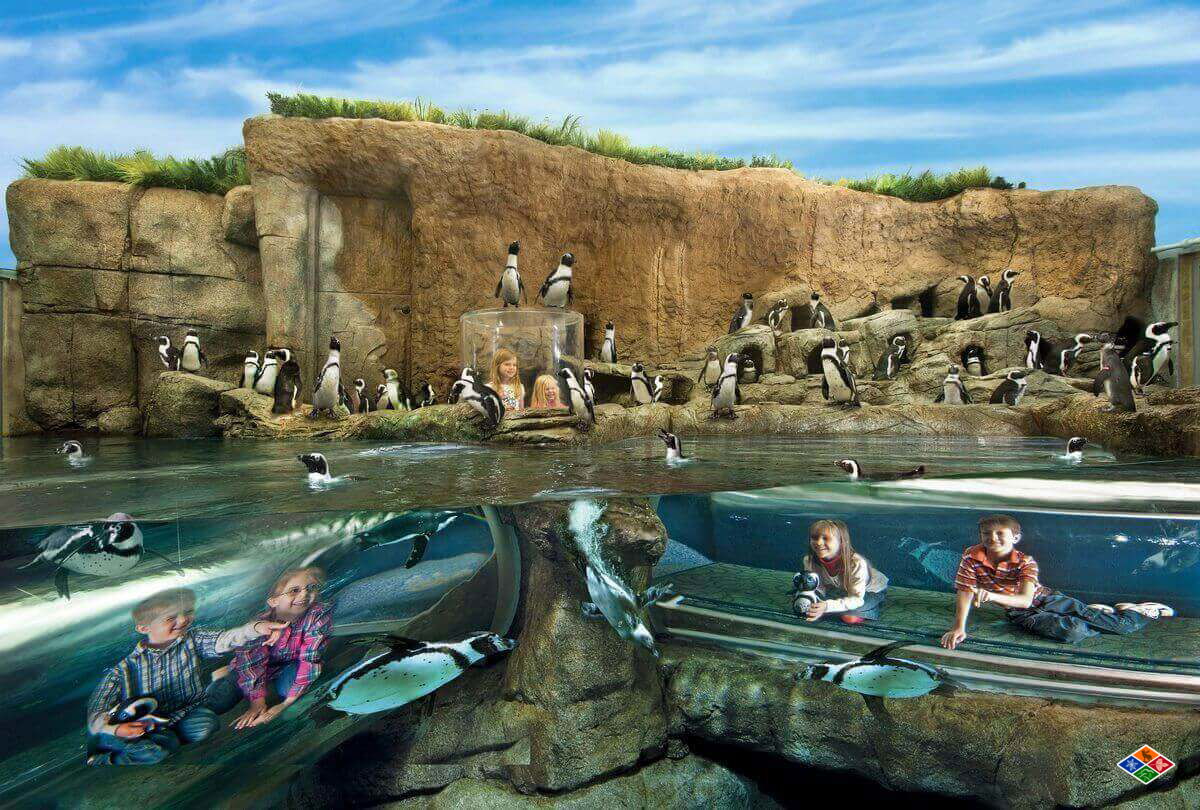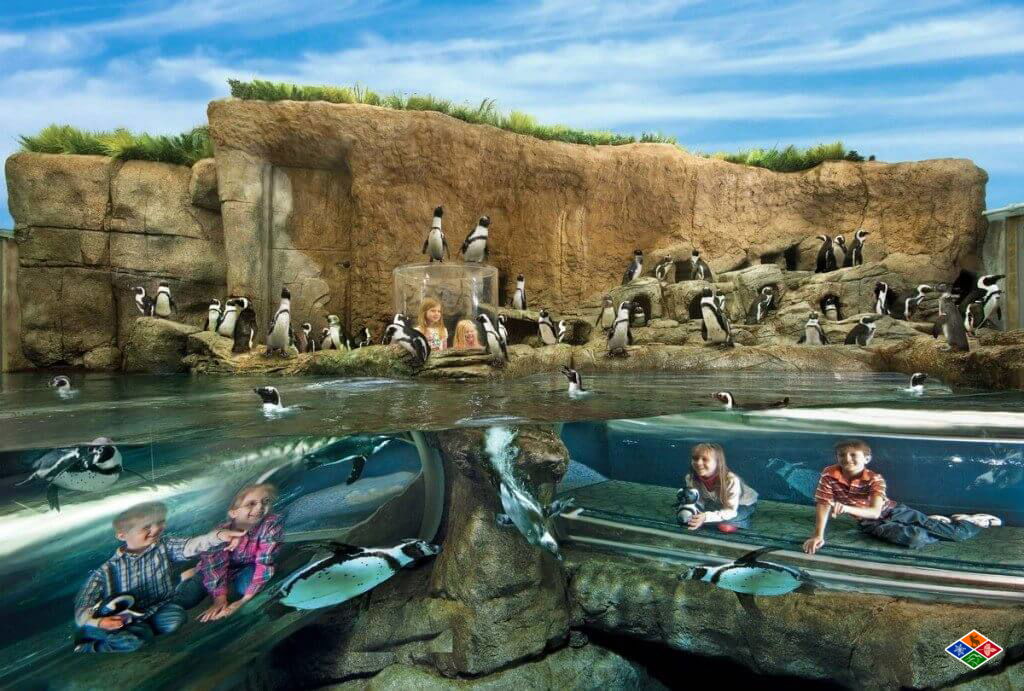 Visitors to the aquarium can expect an ultimate under the sea adventure. Ripley's Aquarium of the Smokies boasts a one-of-a-kind Shark tunnel visitors where visitors literally walk under the sea, as ocean creatures swim up above, around, and beside them. Apart from the numerous sea habitat and freshwater exhibits (which include: Visitors Gallery, Stingray Bay, Touch a Ray Bay, and Penguin Playhouse, Tropical Rainforest, System Controls, Coral Reef, and Shark Lagoon) there is also a Discovery Center.
The Ripley's Aquarium of the Smokies Discovery Center gives visitors a chance to solve puzzles, test their ocean knowledge, and touch real sea creatures. The Discovery Center also features daily educational classes on various marine and wildlife topics. Daily schedules of classes and topics are posted daily at the center.
One of the newest additions to the aquarium is the Penguin Playhouse. This state-of-the-art interactive Penguin exhibit is like no other. This indoor-outdoor exhibit allows visitors to crawl through tunnels and watch through clear viewing windows how penguins really live and act inside and out of the water. Director Philips describes, "When the Penguin Playhouse was being built, the president of Ripley Entertainment wanted to make sure that we were able to create a full underwater experience where a person could see penguins swimming all around them so an entire underwater acrylic tube was created and installed and an additional half underwater acrylic tunnel was created on the second section going into a pop up inside the penguin exhibit. Each aquarium that Ripley Entertainment builds takes the best of, combines it with new innovation and more fun."
As Sales & Marketing Director Mary Phillips concludes, "Ripley's Aquariums provides the fun to aquariums. Ripley's Aquariums are educational and amazing like a lot of the aquarium but really bring the fun and quality of Ripley's entertainment. We are constantly working on new yearly change-able exhibits that bring in more fun, WOW factors and unique animals that most would not see or know about."
Venue name:
Ripley's Aquarium of the Smokies
Address:
88 River Rd, Gatlinburg, TN 37738
Visitors to Gatlinburg can take in this quaint mountain and the surrounding mountains from a different vantage point on top of the Gatlinburg Space Needle. This steel observation tower provides visitors with a 360 degree of Gatlinburg and the Great Smoky Mountains, 400 feet above the ground.
The observation deck provides free viewfinders to take in the sites of downtown and greater Gatlinburg area as well as the awe inspiring Great Smoky Mountains National Park. The Gatlinburg Space Needle is the perfect trip to capture those panoramic views of the natural wonders and town as a backdrop for scenic photo opts with family and friends.
For guests seeking more than a picture, the Gatlinburg Space Needle now features tour with a view called "Higher Learning". This educational tour offers guests a glimpse into the past before the creation of the Great Smoky Mountain National Park and the development of the tourist hub of Gatlinburg. As stated on the Gatlinburg Space Needle Website, "The main draw of Higher Learning is the interesting Gatlinburg and Smoky Mountain history it provides. Along with a detailed chronological history of Gatlinburg, Higher Learning provides countless little-known facts about Gatlinburg and the Great Smoky Mountains."
Once your family has taken in the sweeping views of Gatlinburg and the Great Smoky Mountains, they can head downstairs to the 2-level, 25,000 square foot arcade known as Arcadia.
Venue name:
Gatlinburg Space Needle
Address:
115 Historic Nature Trail, Gatlinburg, TN 37738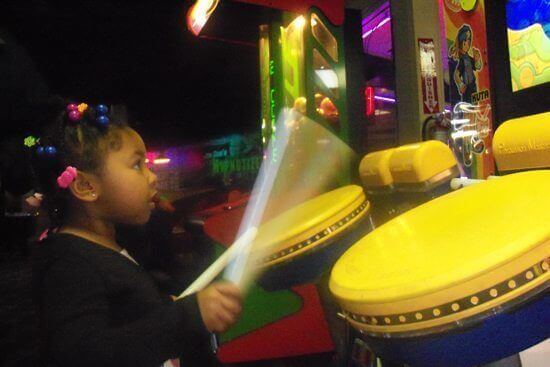 Arcadia is a family fun fest waiting to happen. With over 100 of the latest arcade games, Lazer Runner- and Old Tyme Photo, your family will have a wealth of amusements to keep you entertained.
This arcade features a variety of arcade games, simulators, and activities. Visitors purchase tokens and play until their hearts delight. After guests tire of arcade games the arcade features Lazer Runner-laser tag experience and the family can don old time clothes and apparel for a "Wild West Photo" experience at Old Tyme Photo, all located within the Gatlinburg Space Needle.
For those who grow hungry gaming the Gatlinburg Space Needle also houses the Flying Saucer Italian Bistro, conveniently located inside of Arcadia. This bistro features hand tossed pizza with the fresh ingredients and, for guests with a major sweet tooth, delicious frozen custard, hand dipped Blue Bell ice cream, or cheesecake from the Cheesecake Factory.
Venue name:
Arcadia - Planet Fun
Address:
115 Historic Nature Trail, Gatlinburg, TN 37738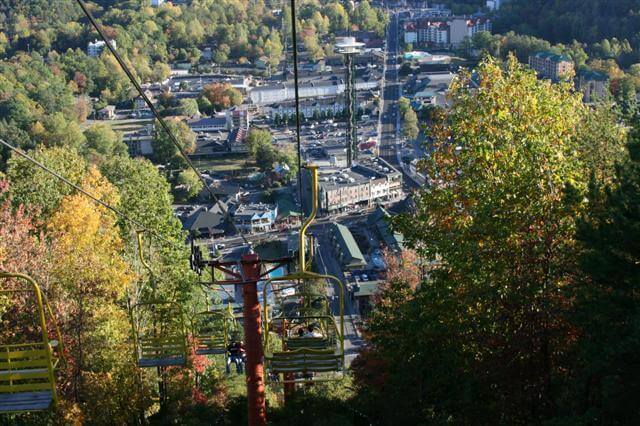 Reaching a summit height of 1,800 feet the Sky Lift Gatlinburg is one of the oldest chair lifts in the South and one of first big tourist attractions in the city of Gatlinburg itself. This chair lift will take you to the top of Crokett Mountain to an overlook platform where you can experience the spectacular views of the Great Smoky Mountains National Park and greater Gatlinburg valley.
Visitors are awed by the sweeping mountain vistas they will experience once they reach the overlook platform at the top of Crockett mountain. Surrounded by the Great Smoky Mountain National Park on three sides, viewers can take in the dense mountain forests, foliage and more with a bird's eye view using free binoculars provided on the platform.
The Gatlinburg Sky Lift was originally envisioned in 1953 by Rel Maples owner of the Gatlinburg Inn. Maples envisioned a chair lift that gave tourists an incredible view of Gatlinburg and the surrounding valley town of Gatlinburg. . In order to realize his dream Maples worked with Everett Kircher a lift from the Sugar Bowl Ski Area in California.
Soon after construction was complete, the Gatlinburg Sky Lift was an immediate success. During its third season of operation, over 100,000 tourists rode the Gatlinburg Sky Lift, and it has been a tourist favorite ever since.
For a night-time ride to remember, guests can now experience the mystery of the Great Smoky Mountains and see the city lights of Gatlinburg light up a mountain night. Night rides on the sky lift will offer the wonder and mystery of rising above it all during the night, as downtown Gatlinburg comes alive buzzing with activity and light; illuminating the surrounding mountain community. During all rides visitors can have their own souvenir photo taken while riding the Sky Lift, and the Gatlinburg Sky Lift sales drinks, ice cream and more in the Sky Lift Gift shop.
Venue name:
Gatlinburg Sky Lift
Address:
765 Parkway, Gatlinburg, TN 37738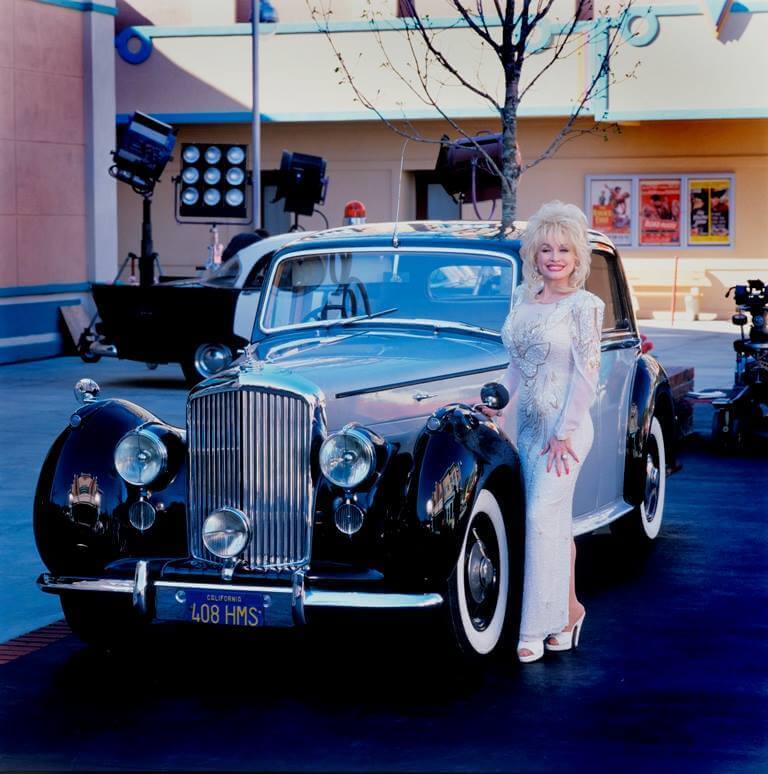 A trip to the Great Smoky Mountains isn't complete without a visit to Dollywood.Dolly Parton, one the most famous country singer/songwriters worldwide, hails from these parts and pays homage to her homeland and region in her incredible theme park Dollywood.
Dollywood offers fun and thrills for the whole family with a large selection of exhilarating rides, from adrenaline pumping roller coasters to exhilarating water excursions and a wide variety of kiddie rides for the little ones.
Dolly stays true to her roots setting her amusement park above and beyond others by offering a wealth of high quality musical entertainment all throughout the park. With over 30 performances daily, from gospel and bluegrass acts to Andean flute music during the "Festival of Nations" visitors get the opportunity to experience music from all over the region and world. In addition dance, comedy and children shows are scheduled throughout the park and yearly festivals, such as the previously mentioned "Festival of Nations," highlight different music and bring an impressive array of touring entertainment groups.
Dolly also doesn't miss the opportunity to highlight the fine Appalachian craftsmanship and heritage of the Smoky Mountain Region. Visitors to Dollywood can visit a variety of artisan workshops from the Blacksmith and Foundry to the Rainbow Glassworks, where they can watch area craftsmen create their art right in front of their eyes. Artisans include: Master Blacksmith, Master Candlemaker, Master Glass Blower, Master Painter and a Master Wood Carver. With more craftsmen shops to boot these make the perfect place to purchase a mountain souvenir and memorabilia.
A true southern host would never let you go hungry, and Dolly doesn't disappoint. Dollywood offers a wealth of dining options for their visitors. With a strong focus on southern cuisine and other family favorites, the theme park features over 26 options; so there is sure to be something for everyone in the family.
Be sure not to miss this year's newest roller coaster at Dollywood, the FireChaser Express. This roller coaster is the nation's first dual launch family coaster blasting riders forward and backward. It is sure to have the family screaming for more!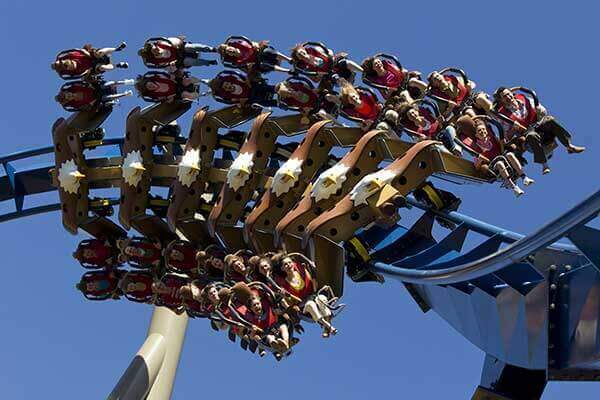 Address:
2700 Dollywood Parks Blvd, Pigeon Forge, TN 37863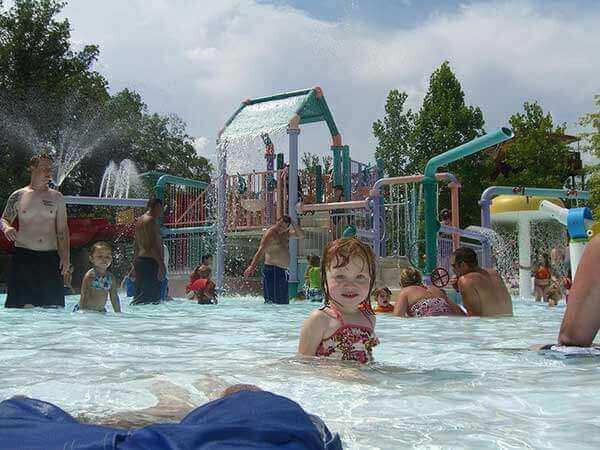 For visitors seeking to beat the heat in the summer there is Dollywood's sister park – Splash Country. This wave of water park offers 23 water adventures, slides and thrill rides. There is something for everyone in the family, from the kiddie water playground areas such as "Cascades and Little Creek Falls" to more daring slides for those adrenaline junkies such as the park's tallest and fastest water slides, Fire Tower Falls.
You don't need to go the ocean to catch a wave, in fact you can do it right in the heart of the Great Smoky Mountains. At Dollywood's Splash Country you can ride the waves in their 25,000 square foot wave pool. If relaxation is what your are seeking grab a tube and kick back on the Downbound Float trip attraction, a 1,500 foot lazy river.
Families seeking a basecamp and relaxing refuge while visiting Splash Country can rent a Retreat or Canopy rental located water and riverside in various parts of the park. In addition, because swimming works up such an appetite, there are twelve different dining options onsite to feed your hungry clan.
Venue name:
Splash Country
Address:
2700 Dollywood Parks Blvd, Pigeon Forge, TN 37863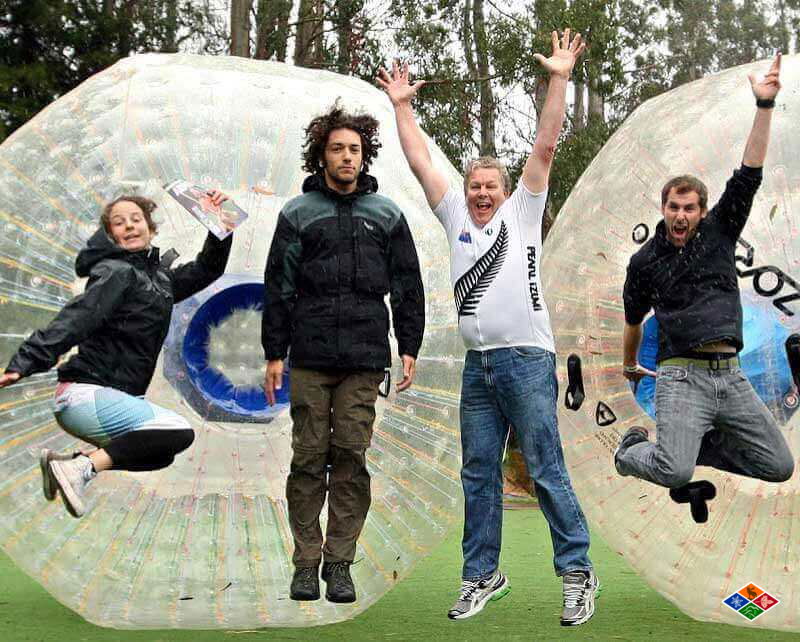 If you're looking for something that will literally flip you out of the ordinary, and upside down around and all around, Zorb is a totally unique experience with an adrenaline kick that must be experienced.
Visitors jump inside this clear plastic zorb (ball), 12 feet wide by 12 feet tall, and experience the Smoky Mountains in a way like no other. As they bounce and roll down a 700 foot track, guest will experience a ride like no other.
Zorb offers 9 different ride variations and 4 track options . For example, guests might choose to jet down a hill on the fast track or slip and slide inside the Hydro Zorb.
This adventure sport was invented in New Zealand 19 years ago, and ZORB Smoky Mountains was the first site opened in the USA in 2007. The Zorb located in Pigeon Forge is one of three locations worldwide, including their original site in New Zealand.
As ZORB Smoky Mountains Chief Operating Officer Sean Banayan notes, "We are all about being unique and different. ZORB Smoky Mountains is the only place in Tennessee where you can roll down a hill inside a giant ball!"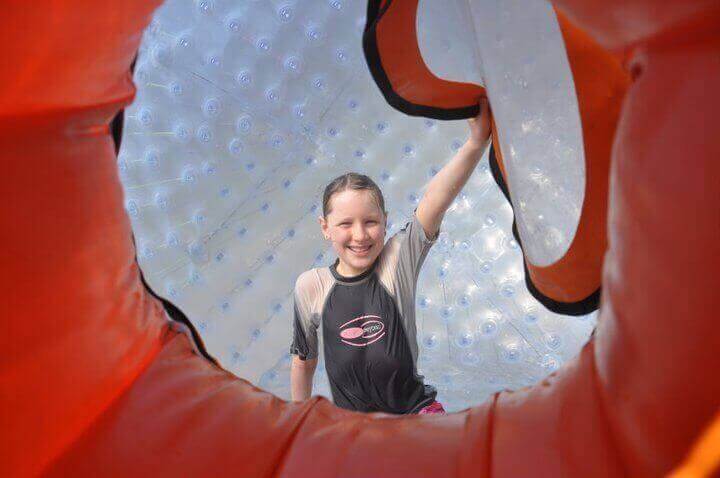 The ZORB park is dedicated to being family friendly with designated area for family picnics located right below the tracks. As Sean describes, "families can sit and enjoy watching their friends and relatives coming down the hill in a giant Zorb ball".
New this summer 2014 don't miss the newest ZORB experience called called ZURF! Guests surf inside a ball with a specially designed board.
Address:
203 Sugar Hollow Rd, Pigeon Forge, TN 37863
Parrot Mountain and Gardens
Visitors seeking to discover an richly landscaped gardens and discover exotic birds need not look further than the enchanting Parrot Mountain and Gardens. Visitors who visit the lush gardens and bird paradise of Parrot Mountain and Gardens will wind their way through the exquisitely landscaped gardens spread over four acres.
Parrot Mountain and Gardens features a 200 foot dry stacked stone fence similar to those seen in Ireland, a replica of Thomas Kinkade stairway to paradise.Visitors will follow the pathways lined with natural field stone through the gardens and experience an adventure and tour of discovery as they enter differently designed garden areas throughout this attraction, and it even includes a secret garden.As noted on their website, "…you stroll down the paths you will see tropical birds sitting on open perches lining the pathways. Then you will come to a little yellow door which is the secret garden as you enter the garden you awed at the landscaping, then you look up and you'll see toucans, a silvery-cheek hornbill, magpies, etc…"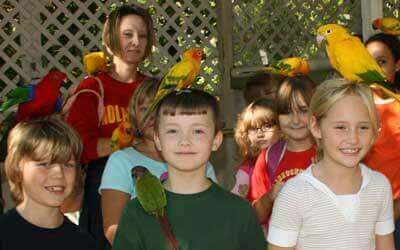 The gardens also include unique parrot cottages, that house some of the parrots. Each one is uniquely designed having different roof lines such as, slate roofing, clay tile roofing, water reed roofing, cedar shake roofing, and much more.
Visitors can feed birds from their own hands in the bird garden where over 70 birds sit on open perches. Parrot Mountain and Gardens also features a Lory Aviary where guests can feed the lories nectar from handheld cups.The grand finale is a waterfall with the famous butterfly, dragonfly or peacock benches where guests can have their pictures made.
There is even a baby bird nursery baby bird nursery where visitors will see bird babies at different stages of development,and see them being hand fed.
Don't miss your chance to observe hundreds of birds from all over the world and experience the beauty and tranquility of the lush gardens with thousands of flowers, plants and trees at Parrot Mountain and Gardens.
Venue name:
Parrot Mountain and Gardens
Address:
1471 McCarter Hollow Rd, Sevierville, TN 37862
Rainforest Adventures Discovery Zoo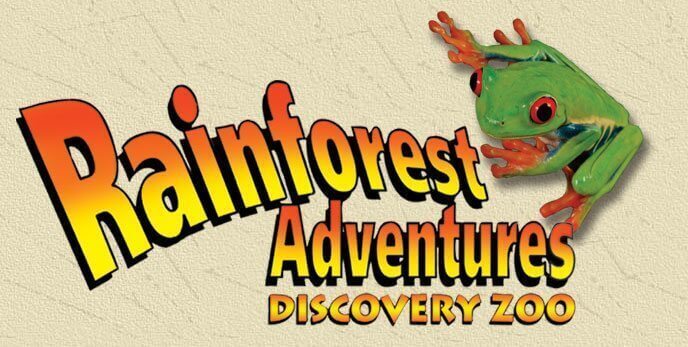 Rainforest Adventure Discovery Zoo brings a variety of exotic animals from all over the world to the heart of the Great Smoky Mountains. With over 600 live animals representing over 120 species from rainforests around the world, Rainforest Adventure Discovery Zoo offers is an expedition into the rainforests of the world without having to leave the Southeastern United States.
This discovery zoo abounds with creatures from both temperate and tropical rainforests. Rainforest Adventure Discovery Zoo seeks to bring channels such as Animal Planet and the Discovery Channel to life by exhibiting exotic animal species found in some of the most remote and far reaches of the earth. However, these animals are not snatched from their native habitats. Most all of the animals at Rainforest Adventure Discovery Zoo are animals that were already born in captivity or on loan from zoos across the country.
Baby Lemurs at Rainforest Adventures Discovery Zoo in GatlinburgRainforest Adventure Discovery Zoo is a great family venture with something for everyone. As Bill Lucy of RainForest Adventures, Inc. describes, "We have species of animals that appeal to all ages, children love the monkeys and lemurs, adults love the birds and beautiful exotic plants and animals from the rainforests of the world."
This discovery zoo is open year-round, rain or shine. As Bill Lucy notes, "We are open 364 days of the year, the majority of the zoo is indoors so it is perfect for any type of weather."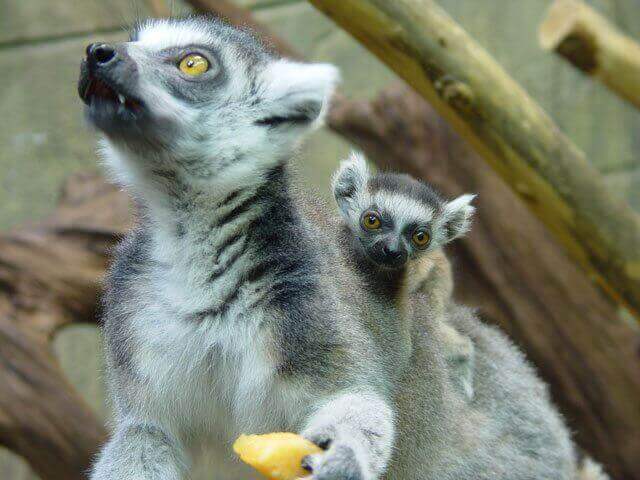 Animal lovers in your crew will get the chance to see a variety of animals. Numerous varieties of reptiles including different species of snake, turtles/tortoises, crocodiles, lizards and more. In the mammal category visitors can expect see such exotic creatures as the Red Kangaroo from Australia to the African hedgehog, a variety of lemurs and many more. In addition, Rainforest Adventure Discovery Zoo a wide variety of rainforest birds such as parrots, finches, and parakeets. Don't miss the bugs with such creepy critters as the Red Hair Tarantula to the Emperor Scorpion, and also the amphibian section where guests can see the famous poisonous Dart Frog.
The newest addition to the zoo spring 2014 includes the Golden Headed Lion Tamarin monkeys. These spectacular little primates hail from the Atlantic forests of eastern Brazil in South America. Don't miss your chance to see these golden furred creatures.
Venue name:
Rainforest Adventures Discovery Zoo
Address:
109 Nascar Dr, Sevierville, TN 37862
NASCAR SpeedPark Smoky Mountains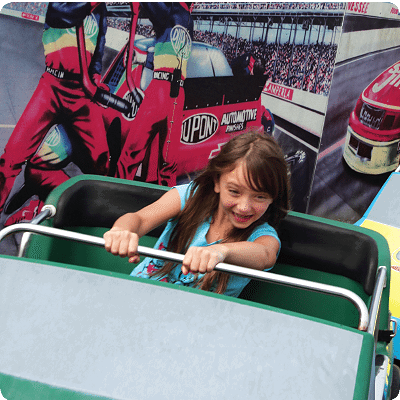 If you have a need for speed and a love for Nascar, Nascar SpeekPark Smoky Mountains is an attraction not to miss. True to their slogan, "ALL DAY, UNLIMITED PLAY," Nascar SpeedPark Smoky Mountains has a wealth of adventure for the whole family, all ages and interests.
Located in Sevierville, Tennessee, on the edge of Pigeon Forge and minutes from Gatlinburg, this one-stop-shop has something for everyone. Krishelle Hancock of NASCAR SpeedPark notes, "We are the only licensed NASCAR partner attraction in the Smoky Mountains and have had some great NASCAR Sprint Cup Series drivers visit the park since it's opening and through this past season, most of whom sign our "Wall of Fame" located in the park's main office."
NASCAR SpeekPark is most noted their legendary go-kart tracks. NASCAR SpeekPark features eight different tracks two examples being the Smoky Mountain Speedway, a quarter-mile D-oval shaped course is the premier track at NASCAR SpeedPark, and The Competitor – a short oval track that features high banking and side by side racing in Eagle cars. As Krishnelle explains, "NASCAR SpeedPark is unlike any other attraction in the Smoky Mountains. The park offers eight go-kart tracks that have varying track shapes and go-kart types so guests of all ages can test their skill behind the steering wheel. There's a track that's intended just for little ones of only 40″ in height called the Baby Bristol, and another that offers an experience of driving a 3/8th scale version of an actual Sprint Cup car and requires a valid driver's license."
Krishnelle continues, "In addition to the go-kart tracks, the park offers 11 family and thrill rides including the Speedway Draft roller coaster that's ideal for children but a great time for adults to try too. In total, NASCAR SpeedPark offers 25 attractions that are all included in the general admission pricing for all day, unlimited play, making it the best value in the area."
NASCAR SpeekPark seeks to be family friendly and create lifetime memories for those vacationing in the Smoky Mountains each year. As Krishnelle explains, "The mission of the park is to allow guests to create treasured family memories in a safe, clean and fun environment. Additionally, the park is a general admission property, allowing every guest that enters the park unlimited access to every attraction in the park for the entire day of their visit. This admission style ensures that the whole family is playing together and creating memories, whether taking it easy on the mini golf courses or racing each other for the win on one of the go-kart tracks. Guests can even leave to swing by their hotel/cabin or go see a theatre show and come back for an evening go-kart ride at no extra charge. NASCAR SpeedPark offers single-seater go-karts and two-seater karts as well so a parent can drive while their child rides along for a true family experience!"
Nascar SpeekPark is much more than just a go-kart track. With 25 family attractions this venture has something to keep every member of the family entertained. The park also offers a special Vacation Pass for visitors, as Krishnelle explains, "For only $10 more than a single day admission, so vacationers looking for a value option that includes discounts on food, drinks and merchandise while they're in the park can take advantage of this pass and enjoy unlimited access to the park for the duration of their stay, up to 31 days!"
Venue name:
NASCAR SpeedPark Smoky Mountains
Address:
1545 Parkway, Sevierville, TN 37862
Smoky Mountain Alpine Coaster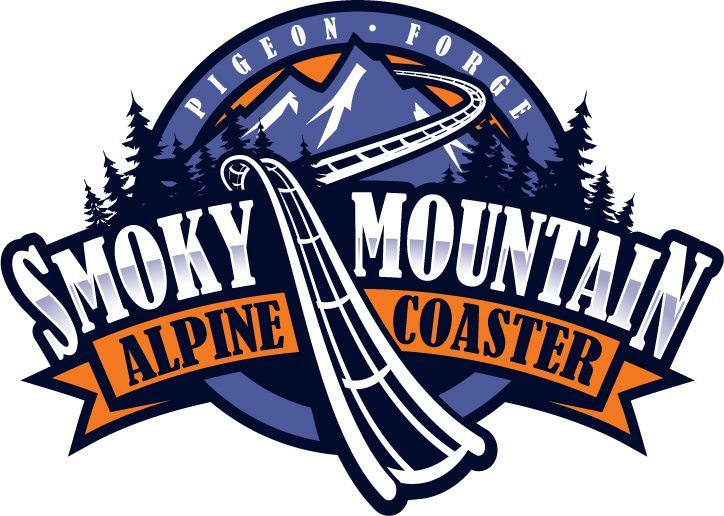 One of the newest attractions on the scene this summer in Pigeon Forge, is the Smoky Mountain Alpine Coaster. This unique ride gives riders the thrill of being in control while also having the speed and thrill of fully-operated rides.Riders will ascend to an elevation 363′ above the takeoff point, then once on top, the cart will be released and the riders will be able to slide individually down the mountain on rails.
As described in detail by Jessica Seitz of Smoky Mountain Alpine Coaster, "Riders on the Smoky Mountain Alpine Coaster sit on a cart/or sled (one or two persons per cart) and are pulled up a mountain with a lifter system. They climb a scenic slope through the foothills of Smoky Mountains, before sliding down a breath-taking 3,940 foot alpine coaster slide curving, spiraling down back to the loading point."
Jessica Seitz goes on to explain how Smoky Mountain Alpine Coaster itself from other area rides, "The biggest difference to a regular roller-coaster is that they are in full control of the ride – can individually pull the brakes and release them on demand. The complete ride will be over a mile long and will give our customers the opportunity to enjoy the great nature and beautiful mountains in a total new way. The whole attraction goes smoothly though the partly wooded mountain and the riders will also have a great view of the city of Pigeon Forge."
RIDE FACTS:
1,385 feet uphill lift
3,940 feet downhill slide
Totaling a mile long of track
363 feet of elevation drop
Maximum speed 27 MPH and you control your speed with handbrake.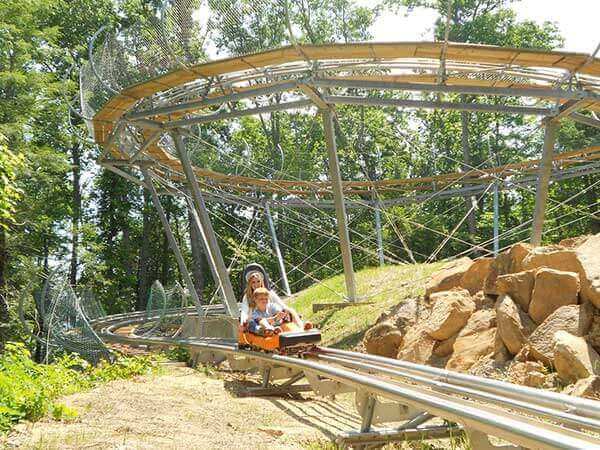 Venue name:
Smoky Mountain Alpine Coaster
Address:
867 Wears Valley Rd, Pigeon Forge, TN 37863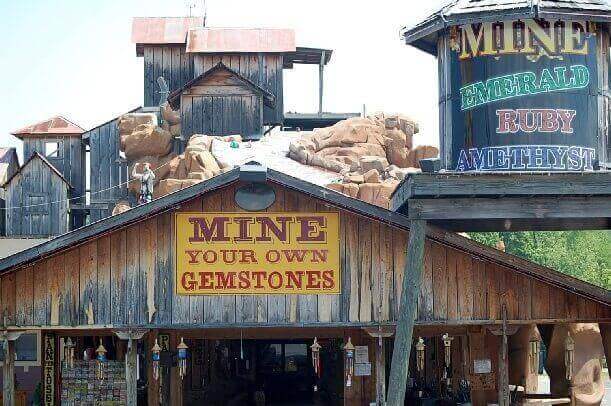 Families and kids can enjoy the thrill of discovery as they mine for their own gems at Pigeon Forge Gem Mine. While the family sifts through sand and silt to find precious jewels in their gem flume area they can chat and stew over soon to be discoveries.
Pigeon Forge Gem Mine is a re-creation of some of the original Ruby and Sapphire mines located in the nearby mountain regions of Franklin, North Carolina. In the 1800s miners would divert a mountain stream onto a flume and dig buckets of dirt from this stream bed. They would then wash away the dirt and clay using screened boxes in the flume seeking to find precious gems. After the 1930s people weren't mining for a living so these mines were opened to the public at a price to try their hand at finding a few precious gems.
Pigeon Forge Gem Mine has been re-created to model these original mines found in North Carolina. Though today Pigeon Forge Gem Mine imports buckets containing gems from all over the world and today's miner visitors get to sift through sand instead of clay and dirt.
After visitors have uncovered your precious gems Pigeon Forge Gem Mine, guests can have their stones cut, polished and mounted on site. Visitors can also learn more about the stones and fossils they mine for at the Rock and Fossil Museum on site.
Pigeon Forge Gem Mine also has a General Store with an Assay Station, Rock Shop, Fossil Shop, Jewelry Counter, Book Center, and unusual gifts made from rocks and fossils. In addition, visitors wishing to continue their mining fun can purchase Pigeon Forge Gem Mine sales a variety of "Mining to Go" kits at the General Store.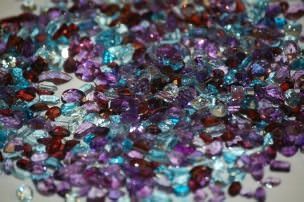 Venue name:
Pigeon Forge Gem Mine
Address:
2865 Parkway, Pigeon Forge, TN 37863
The Tomb Egyptian Adventure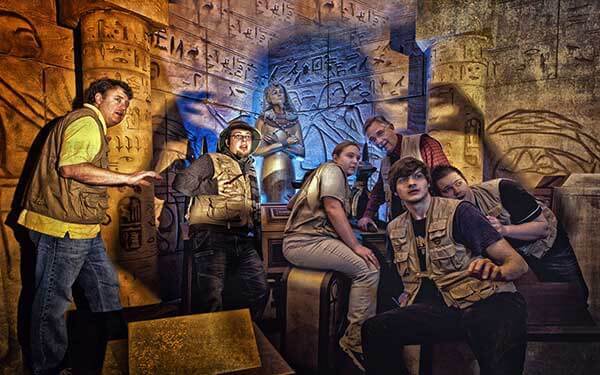 One of the latest attractions in Pigeon Forge, "The Tomb Egyptian Adventure" is an interactive, problem-solving adventure that will lead your family on an exciting expedition into the mysteries of ancient pharaohs.
Guests to this attraction take on the guise of scholarly archaeologists who find themselves trapped by the spirit of an ancient Pharaoh and must overcome a series of challenges to move on. Throughout this interactive tour, group must work together to solve puzzles, follow clues, and use their wits to find their way out of the tomb. As Sales & Marketing Manager of the The Tomb Egyptian Adventure Andrea Wilson describes, "Egyptian Adventure combines the authenticity of the Ancient Egyptian world with the freshness and interactiveness of an Indiana Jones movie. Individuals have to work together to solve the puzzles and challenges within the replicated walls of an Egyptian pyramid, while trying to evade traps and the wrath of the spirit of an irritable Pharaoh."
The Tomb Egyptian Adventure sets itself apart from other attractions in the area and country by being the only Egyptian based attraction in the United States. As Mrs. Wilson continues to describe, "There are no snakes, spiders, or boulders, and nothing jumps out at you. There are no small spaces, and the entire attraction is handicap accessible. We are the only attraction of our kind in the country. Although it only takes 45 – 60 minutes to go through. It is priced reasonable enough, with numerous coupons throughout town, to make it an even great value for your time and money."
This adventure is sure to bring any family closer as they work together to solve the puzzles and challenges and evade the traps of the evil pharaoh.
Venue name:
The Tomb Egyptian Adventure
Address:
Traffic Light #2B at Walden's Landing Town Center Pigeon Forge, TN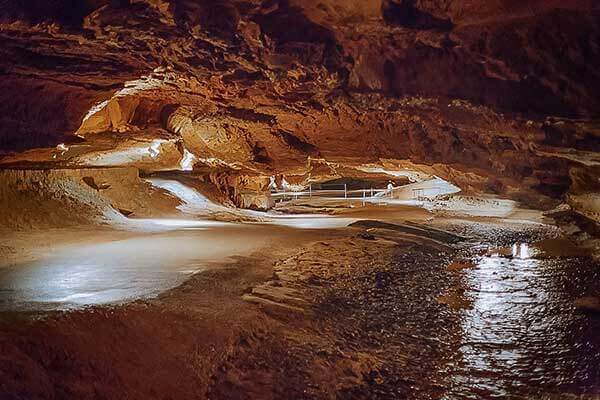 Carved out of time into one of the oldest mountain chains on earth-The Great Smoky Mountains-Tuckaleechee Caverns are known as the "Greatest Site Under the Smokies". Tuckaleechee Caverns is one of the 700 known caves in Tennessee, and are estimated to be between 20 and 30 million years old and with over 50,000 visitors each year it is certainly a cave worth visiting.
Guests to Tuckaleechee Caverns can expect to follow a one mile round trip route through the cave and will should don a jacket as these caverns are a constant 58 degrees year round. The Caverns feature a wealth of stalagmites such as the impressive "Toothpick", 12 feet high and six inches across!
It is said the Cherokee People hid the well kept secret of these caverns from the original white settlers and took their secret with them all the way to Oklahoma where they were relocated by way of the Trail of Tears. White settlers eventually discovered the caverns sometime in the mid-18o0s as they noticed heavy rains pour into a local sink hole. Locals had already noted a cool area around this sink hole for some time. Many area women were said to take moveable chores such as sewing near the sink hole on hot summer days.
Tuckaleechee Caverns opened briefly to the public, for one year during 1931, but were forced to close because of the Great Depression. W.E. "Bill" Vananda and Harry Myers of Townsend played in and near the caverns as young boys, and while students at the local Maryville College discussed the dream of opening them up as a tourist attraction to the public one day. Bill and Harry finally realized this dream in 1953. After working relentlessly to both raise the funds and build and entranceway to the caverns themselves, Tuckaleechee Caverns again opened its doors again to the public in 1953. However, the Big Room wasn't discovered until 1954 when members of the National Speleological Society, Headed by Burt H. Denton Jr. of Nashville discovered it. This group was part of the larger Tennessee Geological Cave Survey.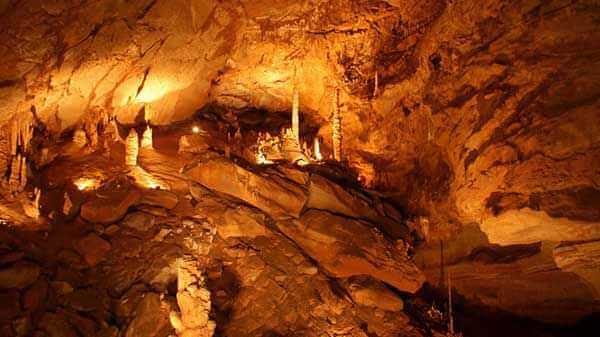 The "Big Room" was opened to the public in 1955, the same year electric lights were added to replace kerosene lanterns that were originally used to guide visitors through this surreal underground world.
Today, "The Big Room" is the most impressive part of the the mile-long guided tour, the big room with dimensions of 400 feet long, 300 feet across, and 150 feet deep (is even deeper than Mammoth Cave in Kentucky with a depth of only about 120 feet). The Big Room also features stalagmites up to 24 feet high.
The "Big Room" is one of the main draws for tourists today. As current co-owner of Stephen Vananda of Tuckaleechee Caverns describes, ""We're the top rated cave in Tennessee and Kentucky by Triple AAA. You could fit a football field inside the 'Big Room'. Our size, and the natural formations really set us apart from other attractions in the area."
Crystal clear water flows through the caverns draining a surface area from an Alpine cove above. These waters contribute to the most recent section of Tuckaleechee Caverns to open to the public, the incredible 200 foot high Silver Falls. This impressive double water fall wows visitors. Though visitors can only fully view the lower section, the upper section can be seen through a lighted upper room.
Venue name:
Tuckaleechee Caverns
Address:
825 Cavern Rd, Townsend, TN 37882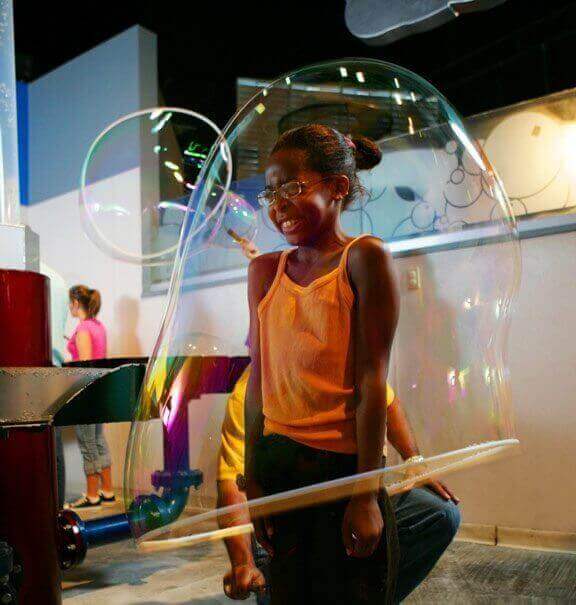 Opened in June 2006, WonderWorks Pigeon Forge is interactive, exploratory adventure for the whole family. As Jackie Vasquez, Director of Sales and Marketing, describes, "The WonderWorksattraction is incredibly eye-catching with the upside-down exterior. It is definitely a WOW. The attraction is an indoor amusement park that combines education and entertainment with more than 100 hands-on exhibits for all ages. There is something for everyone to enjoy."
This interactive family fun experience taps into the wonder of the whole family. Visitors will crank up their imaginations to embrace the Wonderworks story and begin their adventure. This upside down building will all make sense when guests understand the kooky story that makes this journey loads of fun. As the story goes, "The world's greatest scientists led by Professor Wonder were given the task of creating a man-made tornado and harnessing the POWER of it. During this experiment, something went awry and the power of the tornado was unleashed throughout the laboratory. This created a swirling vortex that was strong enough to rip the laboratory from its foundation. It was carried thousands of miles away and landed upside-down on the top of a theater in Pigeon Forge, Tennessee."
Once guests understands this story, they are ready to begin their adventure. In order to start this mind boggling adventure they enter "inversion tunnel" in order to be turned right side up so they may start their journey, since everything in Wonderworks is upside down.
After entering Professor Wonder's laboratory guests can participate in over 100 hands on exhibits. Families will have fun braving hurricane force winds, being shaken by a 6.0 simulated earthquake, discovering space exploration, putting themselves in a bubble and many more challenges to boot.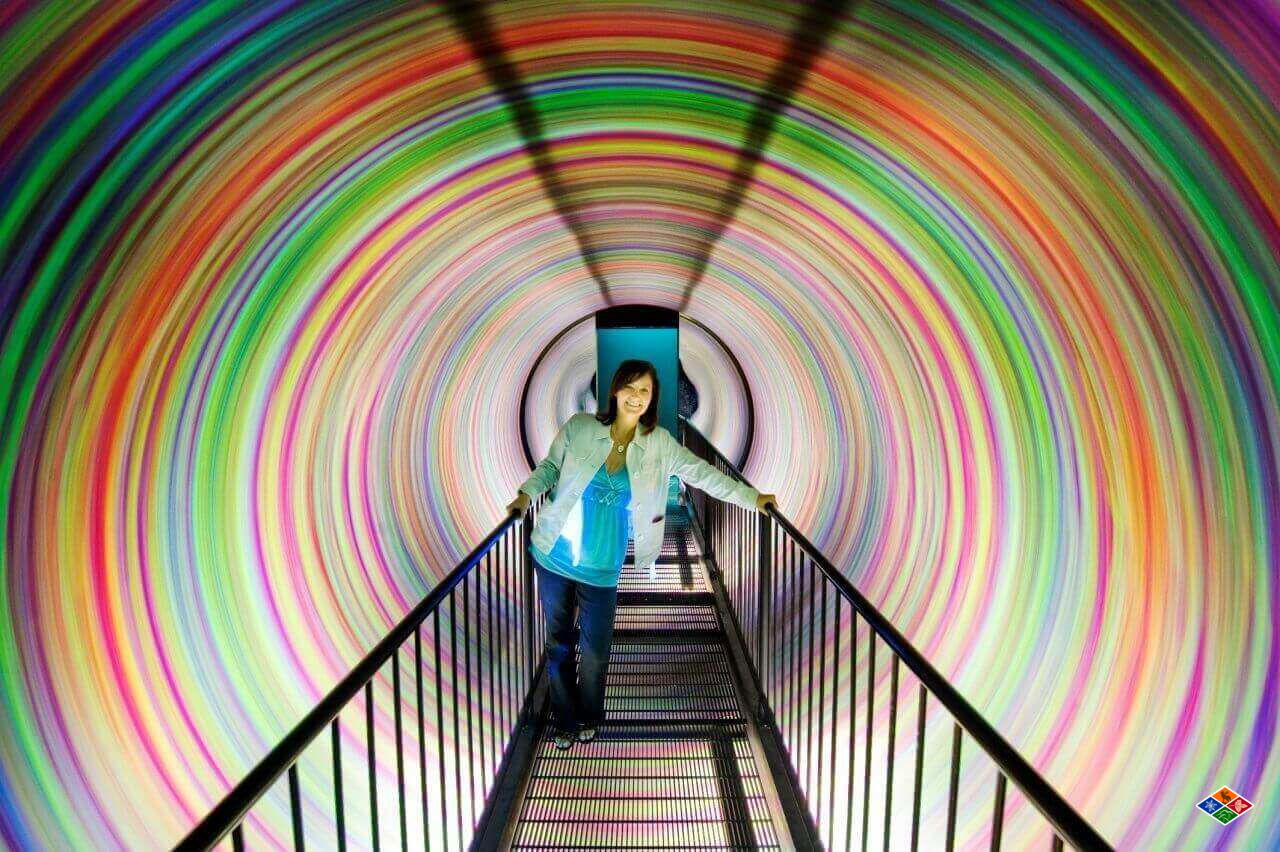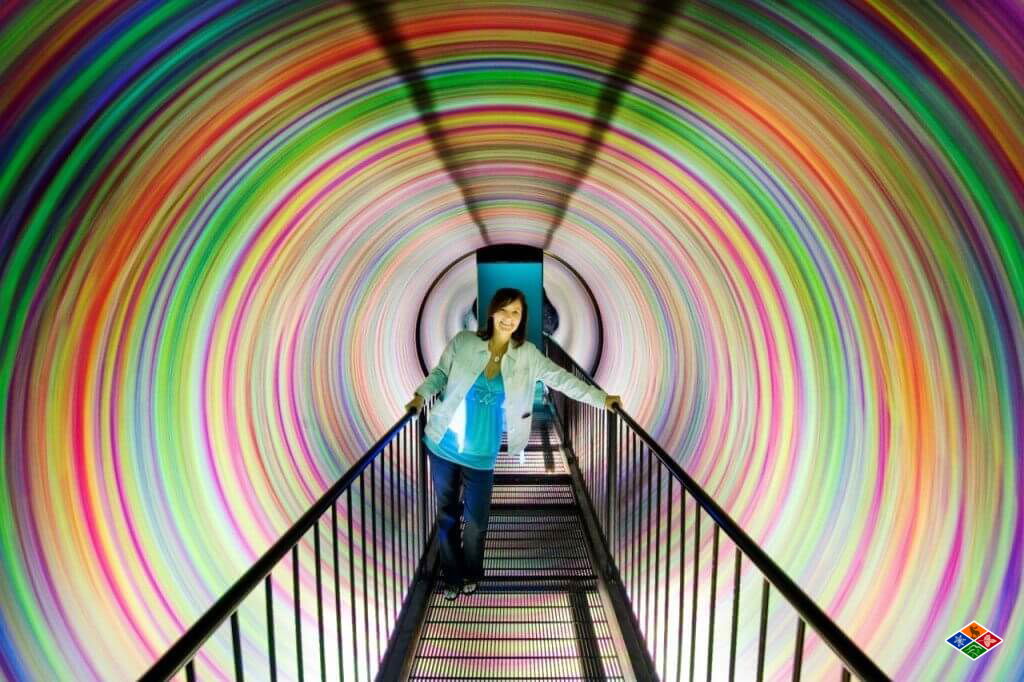 WonderWorks sets itself apart from other area attractions by encouraging learning and play at the same time. As Jackie Vasquez explains, "The interactive exhibits allow families to learn and play together. From playing virtual sports together to climbing the indoor ropes course or putting themselves inside a giant bubble. Everything is hands-on creating a memorable experience."
One of the newest additions to WonderWorks Pigeon Forge this year is the Wonders of Flight Pigeon Forge Balloon Ride. For those who have always wanted to ride in a hot-air balloon, but haven't quite had the opportunity or nerve to do so, this is the next best thing.
Located behind WonderWorks, guests walk on a landing platform to board a gondola beneath a massive helium balloon, 72 foot be be exact. This balloon designed by Aerophile will take up to thirty guests at a time 500 feet in the air.
Quiet and without any vibrations, guests will feel as if they are on a floating balcony high in the sky! From a 500 foot vantage point visitors will experience a 360-degree panorama view of the Smoky Mountains and greater Pigeon Forge.
Wonders of Flight Pigeon Forge Balloon Ride is a flight like no other!
Address:
100 Music Rd, Pigeon Forge, TN 37863