Amenities:
Full Kitchen

Gas Grill

Hot Tub

Indoor Pool

Indoor Pool

Iron / Ironing Board

Parking

Pool Access

Theater Room

Washer/Dryer

WIFI
The ultimate family getaway! A luxury 3 bedroom cabin with indoor heated pool. Perfect for a large family or 2 couples with kids to spend a week in Great Smoky Mountains regardless of the time of year. Your group will love playing in the private heated indoor pool located just downstairs from the main living area. Gather for meals in the dining room adjacent to your fully equipped kitchen. Shoot a game of pool in the game room or gather around the card table. Plan your day and stay connected with free high-speed WIFI.

Walk to neighborhood pool.
Cabin Bedrooms Layout
Upper Level - Bedroom 1

King Bed
Sleeps 2
Upper Level - Bedroom 2

King Bed
Sleeps 2
Upper Level - Game Room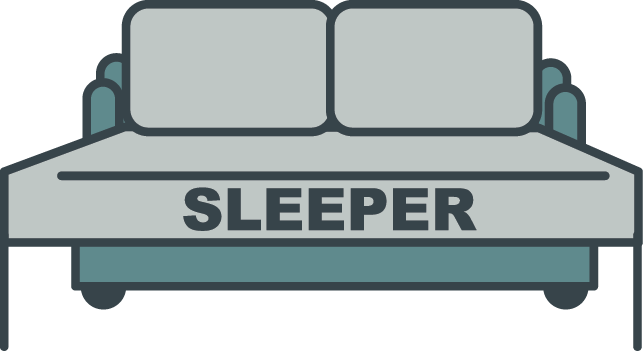 Queen Sleeper
Sleeps 2
Main Level - Great Room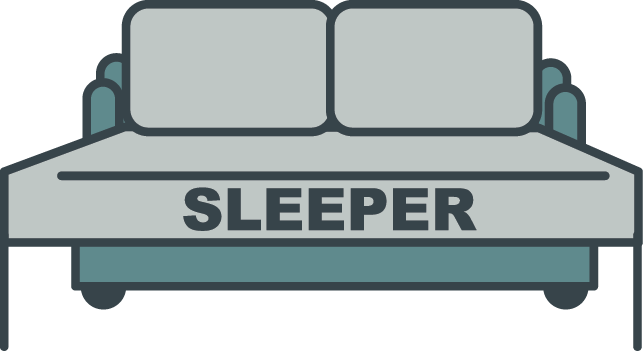 Queen Sleeper
Sleeps 2
Lower Level - Bedroom 3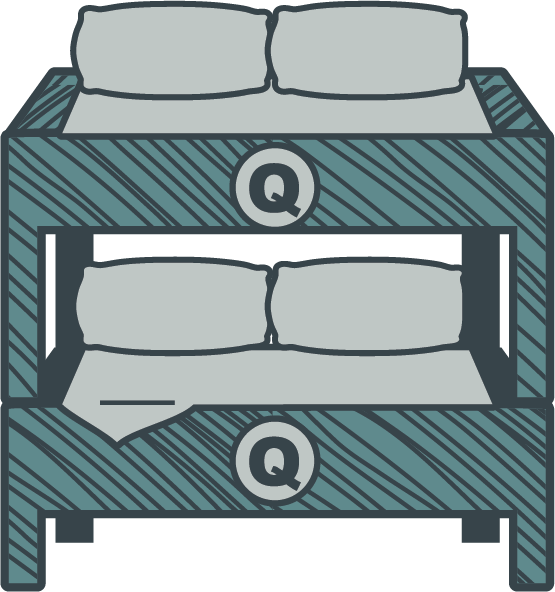 Queen Bunk
Sleeps 4
Full Description
The kids (and adults Kids) will enjoy the 60 game multicade table top arcade game which includes 60 of the most popular 1980's classic video games - Ms. Pacman, Galaga, Frogger, Donkey Kong, Space Invaders, Burger Time, Centipede, Dig Dug, Phoenix, Galaxian, Phoenix, Gyruss, Super Pac-Man, Donkey Kong Junior, Qix, Zaxxon and dozens more.
*** This cabin is located in Grand View Resort which is 35 minutes from Gatlinburg, 25 Minutes to Dollywood and 10 Minutes to the outlet malls ***
Indoor Heated Pool Open all year
Walk to neighborhood outdoor pool
8 Foot Theater Screen, Projector and Bluray System with Surround Sound
2 Gathering Areas (1 for kids, 1 for adults!)
Pool Table
Tabletop Multicade Arcade Game (60 games including Pacman)
Covered Deck
10 Rockers
Picnic Table
Hot Tub
Just 2 Minutes to Wahoo Ziplines (Guests receive a 50% discount)
2 Electric Fireplaces
2 King Suites each with a full bath
1 Bunk Room with Queen over Queen Bunk and full bath
1 Queen Sleeper Sofa
Washer/Dryer
Iron and Ironing Board
FREE WIFI
Free Local and Long Distance
Calendar
Click your dates below to check in and check out
Available
Check In Only
Check Out Only
Selected
Unavailable
Photo Gallery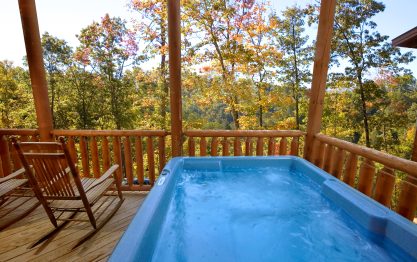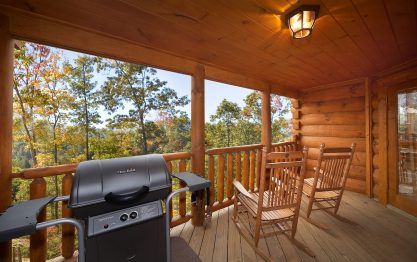 See All Photos
Reviews
Robert S.

Frankfort, KY

"Fantastic Week - Reading and Swimming!"

If you are considering booking this property... Do it now! It was a fantastic stay. The kids had an absolute blast. We didn't need any assistance from the property management team. However, if you do

…

they are willing and available...they checked on us a couple of times during our one week stay. Thank you, Robert

+ Read More

Manager Response:

Thank you for your wonderful 5-Star review, Robert! As always, we love hearing we enjoy hearing about happy family experiences with our cabin rental company. It sounds like you made the perfect cabin choice for your whole family to enjoy! We do hope you will be visiting again soon.

Johnny M.

Forest Park, GA

"AWESOME STAY AT SWIMMING IN PARADISE."

this cabin was awesome ! the stay was nice everything was very clean, i would have several questions and Erika Hall would reply very very fast ! loved that ! the stay was nice , the cabin was nice ! loved the pool !

Manager Response:

Thank you for your kind words! We appreciate you taking the time to share your positive experience. Our primary goal as a team is to ensure each visit to be memorable, from start to finish. We enjoyed having you as our guest and hope you will visit often. Please keep in mind, as a returning guest you will enjoy 10% off all future stays. Hurry back, new memories are waiting to be made!

Christine B.

Spring Arbor, MI

"Swimming in Paradise"

The cabin was huge with 4 floors. It had everything we needed for a fun filled vacation!! The indoor pool was GREAT!! I would recommend this to anyone!!!

Manager Response:

Thank you for your kind review, Christine! We are happy to hear your stay was exceptional. We enjoyed having you as our guest and hope you will make plans to stay with us again!

Mark G.

Louisville, KY

"Swimming in Paradise cabin"

My family stayed at this cabin for 5-days and had an excellent rental experience. The cabin was in excellent shape and very clean. The amenities were well proportioned for an extended stay. The best f

…

eature for us was the indoor heated pool. There were plenty of things to do with the home theater, sauna, hot tub, whirlpool tub game room and plenty of sitting areas to relax inside and outside. Everything from gas grill to ice maker worked without issue.

+ Read More

Manager Response:

Thank you for allowing us to be a part of such a wonderful family vacation! It sounds like great memories were made during your stay. We are happy to hear that you and your family were able to enjoy all of the amenities at the cabin. We hope you will come back and stay with us during your next visit to our beautiful Great Smoky Mountains. We hope to see you soon!

Renee

Henry, VA

"wonderful stay"

I came down with my entire family. everyone loved it. the cabin was very clean, the pool was fantastic and the staff at the resort very helpful.

Manager Response:

Thank you for your kind review! We love to spoil our guests. We love to hear that you enjoyed your stay. Swimming in Paradise is truly an amazing cabin that will leave you wanting to come back. We hope you will come back and see us soon!

Jeffrey

Farmington, MI

"Great place to get away"

We had a great time at Swimming in Paradise. Everything was clean and the pool was great.

Manager Response:

Thank you for the wonderful review, Jeffrey. We are happy that you enjoyed your stay with us. Our pool cabins are truly exceptional. Please contact us when you are ready to start planning your next vacation!

Carlos

Abingdon, VA

"AMAZING"

Wow! What a great experience. We loved every minute of it! The pool was bigger than the last pool cabin so that was nice, we enjoyed the hot tub, the grill, the pool table, the movie theater was soo

…

o cute, and we liked the space. It was basically 4 floors and big enough that my kids took some time to remember where the bathroom was. Everything was nice and neat, clean and we had a great time. The 1st night was just the 4 of us and the 2nd night we had some friends stay and they had a wonderful time. My husband wants to go back right away! Ohhhh and I enjoyed the sauna in the downstairs shower. Was soooo nice.

+ Read More

Manager Response:

Thank you for allowing us to be a part of an exceptional family vacation, Mrs. Rivera! We hope you will consider staying with us again during your next visit to The Great Smoky Mountains. We are happy you enjoyed your visit and keep in mind, you will receive 10% off all future bookings! Hurry back, more memories are waiting to be made.

Arthur W.

Moundsville, WV

"Stay in Swimming in paradise"

A very nice and well deserved relaxing week for my wife and I.

Manager Response:

Thank you for your business. We are pleased that your week-long stay was everything you hoped it would be. We would love for you to book another stay with us in the future and be sure to take advantage of your 10% repeat guest discount!

Antonia H.

Owensboro, KY

"higgs stay"

We had a blast everything was wonderful and when we called customer service they were so helpful or returned our phone call. Our family was so so pleased with the xabin it was clean, and beautiful.

Manager Response:

Elk Springs Resort takes pride in providing excellent customer service to our guests as well as a home away from home cabin to enjoy. We appreciate the 5 star review Antonia and hope you will come back again soon.

Ran Z.

Durham, NC

"Recommend!"

The cabin is absolutely recommended! The cookwares, furnitures, environment are beyond expectation, and the rooms are very clean and new. The only thing that's not that satisfactory is the location. T

…

his cabin is about 30 minutes away from the mountain area. I guess other cabins in the main resort will have better location. But overall, this cabin is very very good and not expensive!

+ Read More

Manager Response:

Thank you for sharing your review with us Ran. We are pleased that you enjoyed your stay and we appreciate your feedback. Elk Springs does offer several luxury cabins throughout the Sevierville, Pigeon Forge and Gatlinburg areas and this one is appoximately 30 minutes from the Smoky Mountain National Park. The full sized pool in the lower level of this cabin, as well as its spaciousness, makes you never want to leave! Customer satisfaction is very important to us and we would love the opportunity to assist you with booking your next cabin stay. Our repeat guests receive a 10% discount off their next stay.

Sonya

Atlanta, GA

"Amazing Stay!"

From the time we arrived, until the time we left the staff was amazingly attentive. They ensured our complete satisfaction, comfort and expectations. We will definitely stay again.

Manager Response:

Thank you for your business and for the wonderful 5 star review Sonya! It is our pleasure to provide you with a positive cabin rental experience along with excellent customer service. We look forward to your next stay with Elk Springs Resort!

Bashara

Salem, Alabama

"Best all around"

I stayed at Elk Springs last year and thought it was the best experience ever. When I decided to come back this year I thought it was no way it could be better but I was wrong. The cabin was spectacul

…

ar and like last year, spotless. There is so much to do in the area but we found ourselves staying in most of the time because we were having so much fun. Between the pool and theater room you could never get bored. The customer service is the best I have ever seen. I give it A++! I'm already planning another trip for later this year. I can't wait to go back.

+ Read More

Manager Response:

Thank you for the 5-star review Bashara! We love hearing from our guests about the great time they had staying in one of our luxury cabins. We appreciate your continued business and look forward to having you as a future guest.

Jeremy P.

Harrisburg, NC

"Family Getaway"

We recently took the family up and stayed at the Swimming in Paradise. The family absolutely loved it and the kids already want to go back in the summer instead of the beach!! The wife and I are alrea

…

dy planning a fall getaway.

Just a little note on how much they take care of you and your needs...they call to make sure that everything is going well for you while your there. My children left there Playstation 4 and an iPad at the cabinet when we were cleaning up to leave and when we got home they were upset about losing there stuff. We contacted them and they shipped it right to our house!!!
We can't say enough good things about them!

Thanks again and we will be back again!

+ Read More

Manager Response:

Thank you for the great review Jeremy! Swimming In Paradise is an exceptional cabin with a full size swimming pool in the lower level and plenty of room on the other levels for everyone to relax and play. We are pleased that we were able to exceed your expectations regarding your cabin experience. When you get ready to book your next stay, be sure to mention that you have stayed with us before and we will give you a 10% discount!

Darla

Eunice, Louisiana

"Swimming in paradise "

Awesome!!

Kristy F.

Naperville, il

"LOVED THIS PLACE!!!!!"

This cabin, is for anyone looking to have nothing but a blast vacation!! We used the pool every night and loved the privacy layout of the bedrooms. Pool table upstairs was awesome!! Would love to come back someday.

Charles

Somerville, Alabama

"One of the best vacations ever"

Absolutely tremendous.
Load More Reviews