Amenities:
Full Kitchen
Gas Grill
Hot Tub
Iron / Ironing Board
Parking
Pool Access
Theater Room
Washer/Dryer
WIFI
You really can have it all at Grand Timber Lodge, one of the newest cabins in our portfolio. Perched on a wooded hillside just 15 minutes from downtown Gatlinburg and Pigeon Forge, this lovely, five-bedroom cabin with private home theater room is sure to please everyone in your group - yourself included!

** Access to 3 seasonal community Pools
Cabin Bedrooms Layout
Lower Level Master Suite 1

King Bed
Sleeps 2
Lower Level Master Suite 2

King Bed
Sleeps 2
Main Level Master Suite

King Bed
Sleeps 2
Upper Level Full Suite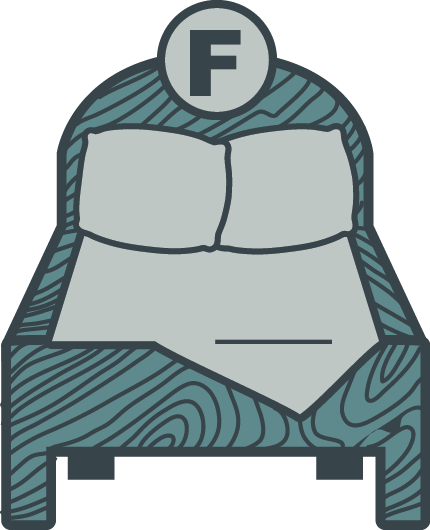 Full Bed
Sleeps 2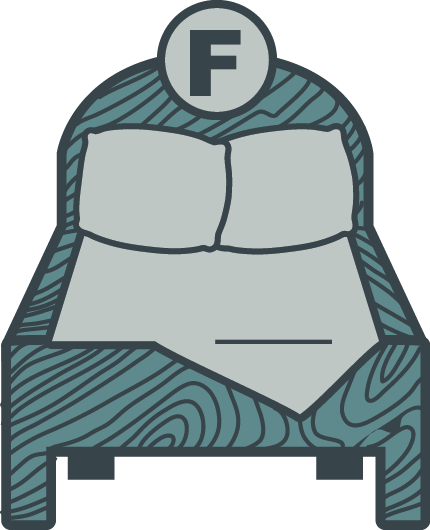 Full Bed
Sleeps 2
Upper Level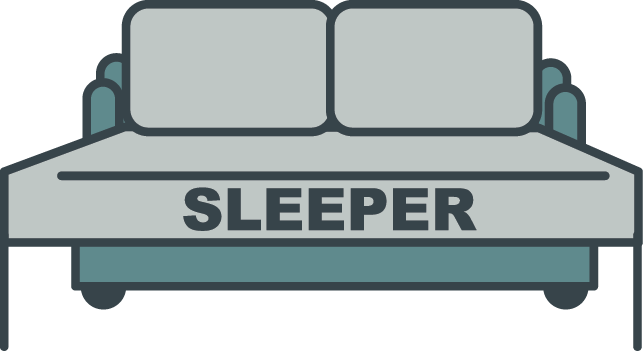 Queen Sleeper
Sleeps 2
Full Description
If your family is anything like ours, finding a Gatlinburg vacation rental that makes everyone happy feels nearly impossible.

Grandma and Grandpa, always looking to save a buck, would prefer to stay in their RV. Your fastidious sister-in-law has already nixed four cabins, protesting that they aren?t up to her standards. The kids require endless entertainment. And your spouse is set on watching the big game in style.

As for yourself, you just want a stress-free getaway?one where you can reconnect with your family and build precious memories, all the while rejuvenating your spirit. (Your own hot tub would be heavenly, as would multiple master suites?but that's asking for too much, right?)

Breathe easy, because you really can have it all at Grand Timber Lodge. Perched on a wooded hillside just 15 minutes from downtown Gatlinburg and Pigeon Forge, this lovely, five-bedroom cabin is sure to please everyone in your group - yourself included!

Spread out over three floors, each of the five bedrooms includes an ensuite bathroom and flat screen TV. The second-floor suite with the comfy king-size bed and jetted soaker tub is all yours (you planned the trip, after all!). But your in-laws will feel no less pampered in the two downstairs suites, each of which has an equally plush king-size bed and tub/shower combo.

Your kids will love sharing the third floor with their cousins. Here you'll find two additional suites, both with full-size beds, plus a queen-size sleeper sofa. In all, the cabin sleeps up to 12 guests with room to spare - the perfect set up for those moments when you need a little space.

Craving some quality time together? Grab a bowl of popcorn and get cozy in the third-floor theater room. The entertainment system includes an eight-foot screen, projector, Blu-ray player, cable, and surround sound ? perfect for a movie marathon or a full day watching football.

In addition to the master suite mentioned above, the second floor includes a brand-new kitchen, a ten-person dining room, and another common area, complete with tall picture windows, a fireplace, a 46-inch flat screen TV, and a Blu-ray player.

The first-floor game room is another multigenerational favorite. If you're wondering why the cabin seems so quiet, look downstairs. You're likely to see your daughter playing vintage arcade games and you son challenging Grandpa to a game of pool! The room also comes with a classic pinball machine and an air hockey table.

Just finished a grueling hike in the Smokies? Soak your aching muscles in the outdoor hot tub, which is located on the second floor decks and overlooks the woods. You also have access to the community swimming pools or the tennis courts, which are available to guests in season.

As for your sister-in-law, she'll fall in love with Grand Timber Lodge from the moment she steps inside. Immaculately maintained by Elk Springs Resort, the cabin comes with authentic log furniture, updated decor, and the five-star service our company is known for. Grandma and Grandpa won't object either - this beautiful Gatlinburg vacation rental will cost far less than a hotel!

With its perfect location and five bedroom suites, Grand Timber Lodge is a rare find. Contact us today to reserve your dates!
*** This property is located 10 minutes from the main Elk Springs Resort Property ***
Home Theater Room with 9 foot theater screen, bluray and surround sound
3 King Beds
2 Full Sized Beds
1 Queen Sleeper Sofa
5 Full Baths
Access to 3 community seasonal outdoor swimming pools and tennis courts
Hot Tub
Jacuzzi
Air Hockey
Pool Table
Classic Pinball Machine
Arcade Game with Donkey Kong, Frogger and 23 other classic games
FREE WIFI
FREE Local and Long Distance
6 Bluray players
Full Kitchen
Washer/Dryer
Gas Grill
Calendar
Click your dates below to check in and check out
Available
Check In Only
Check Out Only
Selected
Unavailable
Photo Gallery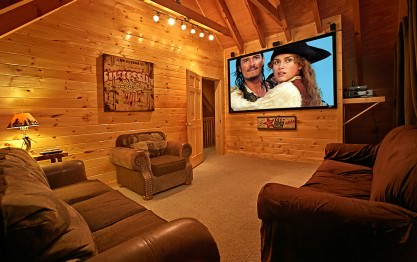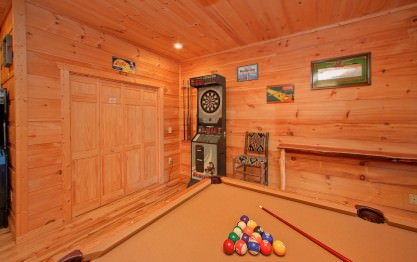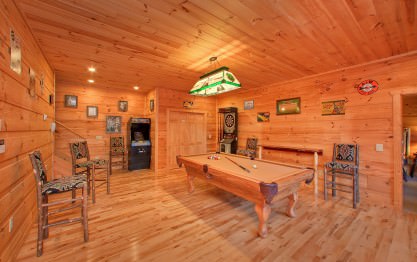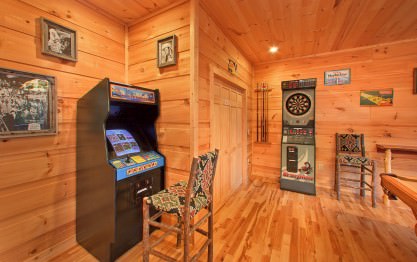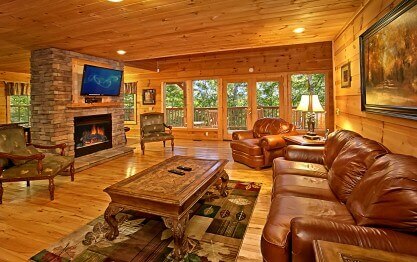 See All Photos
Reviews
Shannon

Midway, TN

"Great cabin!"

We really enjoyed our stay at the Grand Timber Lodge. The cabin is as advertised. I would recommend this cabin and also would stay again. It was very nice to have bathrooms in each bedroom. The rental

…

company was top notch as well. They checked on us and were very friendly. The driveway is a little tricky but that was noted in the advertising. We were very pleased.

+ Read More

Gary C.

Lebanon, KY

"Grand Timber Lodge"

My family was very satisfied with our experience.

Manager Response:

Thank you for choosing Elk Springs Resort to host your family get-away. We are delighted to hear you and your family had an exceptional visit. We hope you will make plans to come back and visit us often. Hurry back, new memories are waiting to be made!

Margaret P.

Detroit, MI

"Great Cabin!"

This cabin is gorgeous! We had such a great time and loved the accomodations! Will definitely be back.

Manager Response:

Your review is music to our ears, thank you! We love to hear your stay with us was exceptional. We would consider it an honor for you to come back and visit with us again. Please keep in mind, as a returning guest you will enjoy 10% off all future stays. We hope to see you soon!

Tamara P.

Canal Winchester, OH

" Amazing weekend!"

We had a couples weekend getaway and stated in Grand Timber Lodge. The cabin was absolutely beautiful, and it completely exceeded my expectations. Everything was clean, the rooms were spacious, and we

…

all can't wait to get back!!! Also the customer service and communication with the staff was amazing.

+ Read More

Manager Response:

We are excited to hear Grand Timber Lodge exceeded your expectations, Tamara! We hope you will consider making Elk Springs Resort a part of a new tradition when visiting our beautiful Great Smoky Mountains. Please come back and see us soon!

Chris

Canton, GA

"Good Time"

Great place, plenty of room. Though, tough to fit more than two cars at top of very steep driveway - understood, we're on a mountain. We just parked another car down at trolley parking and drove som

…

e guests up. Watch weather forecast if booking in winter. I would not attempt drive up from base of mountain to cabin w/o 4WD plus chains on that road with any snow.

+ Read More

Alan D.

Brentwood, TN

"Great location and nice home"

Home is convenient to Gatlinburg, Pigeon Forge and the national park. Loved being so close and being able to use the bypass around heavy traffic. Enjoyed the pool table, the hot tub, the movie roo

…

m and the arcade machine!! Three king beds were nice for our three families.

+ Read More

Manager Response:

Thank you for your 5-star review, Alan! We are always pleased to hear that your cabin rental experience was a positive one! It sounds like you made the perfect cabin choice for everyone to enjoy!

Kelly G.

Brentwood, TN

"Lovely Stay"

The cabin was absolutely PERFECT! We had rain all day and it didn't even matter Our party of 10 was very excited to stay in and "play"!!! The game room was wonderful, the theatre was a huge hit and

…

the porches....WOW! We will definitely be back! Also, Elk Springs was so easy to work with. They even called us to see if we needed anything. So grateful!!!! Thanks Again!

+ Read More

Manager Response:

Kelly, thank you so much for sharing your experience with us! Customer satisfaction is very important to us and it's nice to hear that we are doing a great job. It is our pleasure to provide you and your family with a perfect cabin rental experience and it seems that you made a great choice for some Smoky Mountain memory making! We look forward to having you as our guests again in the future.

Cathy W.

Saint Peters, MO

"Grand Timber Lodge"

Everyone had a great time. Plenty of room for an extended family vacation. This kids loved the game room & the guys loved the pool table!

Manager Response:

Thank you for your review Cathy. We are pleased to hear that everyone had a great time and that the cabin amenities provided plenty of entertainment for the young and old alike!

Sheila

Buford, GA

"Great Stay!!!"

The cabin was in excellent condition and very comfortable. It was just what we needed to accommodate 5 couples. Each couple had their own bathroom and there was plenty of room for entertaining and f

…

un. We had an awesome stay! The only thing I would note is the driveway and parking conditions. Part of the driveway needs to be fixed and there was not enough parking for all the cars.

+ Read More

Wanda B.

Memphis, TN

"Mother's Day Event"

My family and I reserved the cabin for a Mother's Day weekend...we were very impressed with all the accommodation that the cabin had to offer. We did not have to leave the cabin for nothing, everything was there at our disposal.

Kara

Nicholasville, KY

"Perfect Cabin Getaway"

We truly loved this cabin and the area it was in. Perfect distance between Gatlinburg and Pigeon Forge. Loved that there was something for everyone do to. The only issue that we ran across was the par

…

king, but I understand the issues with placing a cabin on a hillside. The parking issue would NOT keep me from staying there again.

+ Read More

Zhiyu W.

Pittsburgh, PA

"Great place to stay. We all love it!"

We love this place. The movie theatre is a good way to spend time with friends after a day of hiking and driving. Kitchen is awesome. Great house to live in.

Jack

Jackson, MS

"Great Cabin"

Great cabin! We really enjoyed out stay and will be back. This cabin has little parking that's not on a steep incline...come with a good parking brake!

Shelia

Bartlet, TN

"2014 vacation "

The cabin was real nice. Overall, we had a blast there.

Hilda

Forest, MS

"Time in the Smokeys"

We had a wonderful time staying at Grand Timber Lodge. It was very nice, and we had plenty of space to spread out. The children enjoyed the game room.

Linda G.

Fulshear, TX

"BIRTHDAY CELEBRATION"

We had such a great time. Such a great place for a family get-together!

Kiran T.

Cary, NC

"Great cabin in the heart of Gatlinburg"

Few families went over the July4th week end, we had wonderful stay at this place. Loved the rooms, hot tub and free spaces. The patios on both levels gave us a chance to enjoy the nature in the evenin

…

g after busy day activities with kids.
The only negative for this cabin is the limited parking and the driveway as it is steep and families with elder parents will have problems walking up but we knew this going in so managed well.

+ Read More

Christopher P.

Clarksville, TN

"the greatest stay ever"

It was great. Loved the location and the cabin. I want the same cabin next time I rent.
Load More Reviews