Amenities:
Full Kitchen
Gas Grill
Hot Tub
Iron / Ironing Board
Parking
Theater Room
Washer/Dryer
WIFI
Watch a movie in your private theater room and you'll feel the fire and the passion built into this luxury home. The sky abounds as you stand on any of the decks or soak in the hot tub. Surrounded by wooded acreage adjacent to the national park, Fire in the Sky boasts tranquil and spacious accommodations perfect your family vacation or group outing.
Cabin Bedrooms Layout
Main Level Master Suite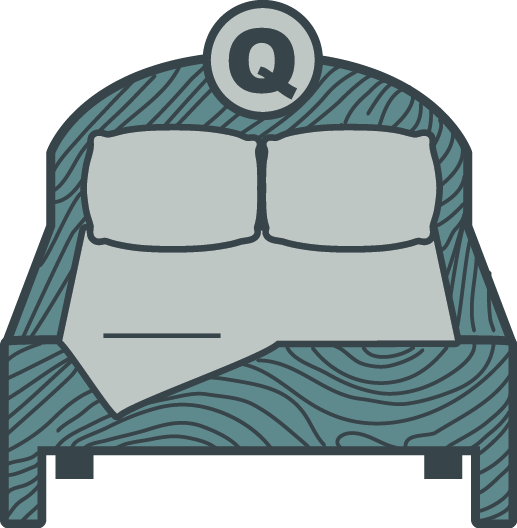 Queen Bed
Sleeps 2
Upper Level Suite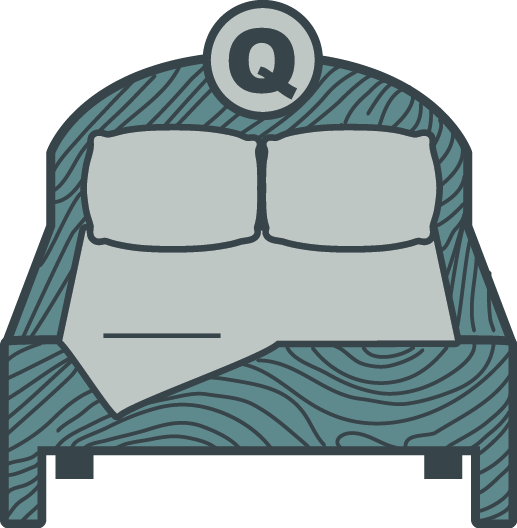 Queen Bed
Sleeps 2
Lower Level Master Suite 1

King Bed
Sleeps 2
Lower Level Master Suite 2

King Bed
Sleeps 2
Lower Level Bunk Room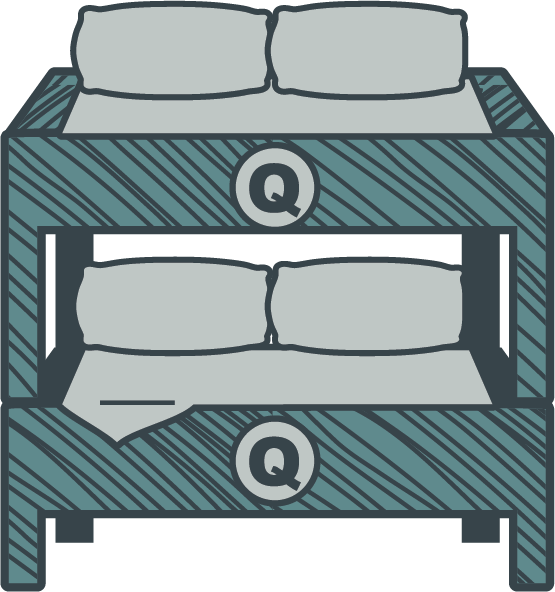 Queen Bunk
Sleeps 4
LL Sitting Area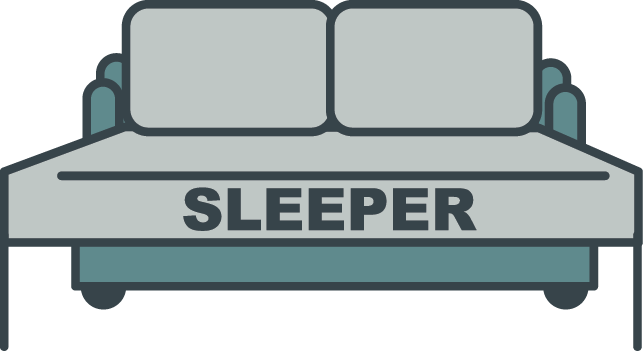 Queen Sleeper
Sleeps 2
Full Description
Spread out in this spacious cabin both inside or on one of the wrap around decks. The luxury this cabin offers is only rivaled by the entertainment it provides. It has a beautifully equipped home theater room with 9 foot theater screen with surround sound and leather reclining theater seats - 2 rows in 2 tiers for easy viewing. There is a separate game room on the upper level adjoining the theater room so the kids can gather and play pool or air hockey upstairs. Don't forget the card table and wet bar - a game room must.

The adults can congregate downstairs on the main level if they choose and relax in front of the fireplace and TV. Did we forget to mention the hot tub on the deck?

You can enjoy easy and gracious dining with a fully equipped kitchen, dining table and upgraded bar seats that adjoin the living room area. And there is a gas grill on the deck for your convenience. The full kitchen is equipped with a dishwasher and the utility room includes a washer and dryer.

There are 2 king suites and 2 queen suites with 4 full bathrooms. We also added a queen over queen bunk bed and a sleeper sofa which can accommodate kids and most adults. The lower level has one king bedroom with the bunk bedroom and a jack n Jill bathroom, which adds to the privacy and overall accommodations. A queen bedroom with fireplace and full bath are on the main level of this luxury home. Fire in the Sky has the living and deck space, the entertainment and recreation choices, and full bedding/bath accommodations in Gatlinburg that will make your vacation spectacular.
Theater Room With 9' Screen
Surround Sound
6 Reclining Leather Theater Seats
Hot Tub
Pool Table
Air Hockey Table
2 King Beds
2 Queen beds
1 Queen over Queen Bunk Bed
FREE High Speed Wireless Internet
2 Fireplaces
10 Rocking Chairs
9 TV's
9 DVD Players
Washer/Dryer
Gas Grill
Calendar
Click your dates below to check in and check out
Available
Check In Only
Check Out Only
Selected
Unavailable
Photo Gallery
See All Photos
Reviews
Jennifer C.

Oak Lawn, IL

"Perfect Family Getaway"

My family of 14 (4 families) loved our stay in the Fire in the Sky Cabin over Fourth of July week. The cabin was clean and air conditioned. The kids loved the media room and the adults loved the porch

…

and hot tub outside. Our cabin was nestled in the woods. We were in the best location right outside the arts and crafts section of town. Definitely would recommend this cabin to friends. Thanks Elk Springs Resort!

+ Read More

Manager Response:

Thank you for trusting Elk Springs Resort with your special family gathering, Jennifer! We were honored to have you as our guest. We are excited to hear you and your family enjoyed staying at Fire In The Sky. We certainly agree, this cabin boasts an array of top-notch, modern amenities that will provide hours of entertainment for the entire family. We hope you will consider making us a part of a new tradition when visiting Gatlinburg. We hope to see you soon!

Derek G.

Independence, KY

"Fun Stay"

We really enjoyed the cabin and it was as advertised. The beds were comfy, views were great, and the location was perfect.

Manager Response:

Thank you for trusting your Smoky Mountain vacation with Elk Springs Resort, Derek! We are pleased to hear you enjoyed your visit. We certainly agree, Fire In The Sky offers the perfect location to enjoy all that our area has to offer. We hope you will make plans to come back and stay with us again during your next visit to Gatlinburg. We hope to see you soon!

Steven P.

St. Louis, MO

"Keep Calm and Presson "

Wonderful!!! I couldn't of asked for a better experience. Fire in the Sky was perfect size for our family of 14. Everyone was impressed by the size, comfort, and cleanliness... We got married at the c

…

abin during our stay! We'll be back, great job Elk Springs.

+ Read More

Manager Response:

Thank you for allowing us to be a part of such a wonderful event. Congratulations! We would love for you to come back and stay with us to celebrate your anniversary. We have a large selection of cabins that would be perfect for the two of you, or if preferred, the entire family. Please keep in mind, as a returning guest you will enjoy 10% off all future stays. We hope to see you soon!

Jennifer S.

Lexington, KY

"Great experience"

Customer service was great. No surprises!

Manager Response:

Thank you for your kind review, Jennifer! We love to hear that your stay was exceptional. You, as our guest, are our top priority. We love assisting our guests! We hope you will come back and see us soon. Your next Smoky Mountain adventure awaits you!

Tonya

Bartow, FL

"Elk Springs Resort is Awesome!"

We booked a different cabin company, got to the cabin and it was horrible. We cancelled it and called Elk Springs and got excellent service. The price was higher but it was more than worth it. We p

…

reviously stayed in Southern Philosophy and loved it and this time Fire in the Sky was a great cabin. We had a great time with family in a luxury cabin for Spring Break! We will only use Elk Springs Resort cabins in the future! The staff is always friendly and the cabins are in excellent condition! Thank you Elk Springs Resort!

+ Read More

Manager Response:

Thank you for allowing us to provide you and your family with an exceptional stay with us. We are fortunate to live in an amazing place here in the Great Smoky Mountains. We love to share this love with our guests. Our employees take pride in assisting our guests with each and every opportunity. We want you to feel welcome from the first moment you pick up the phone. We would love to provide you with many more dream vacations in the future. Please contact us when you are ready to start planning your next get-away.

Michaela

Blacksburg, VA

"Weekend Retreat"

I spent the weekend at Elk Springs with friends and it was such a great time! I definitely know I will be coming back

Adonys G.

Pembroke Pines, FL

"Awesome vacation "

Everything was great. Service was great, location was perfect and the cabin was spacious and comforting.

Manager Response:

We are happy that you enjoyed your stay at Fire In The Sky. Our goal is to make you feel at home from the moment you walk in the door. We hope we can provide you with top notch vacations for years to come.

John

Sikeston, MO

"fire in the skiy"

we all loved the rental unit. we had plenty of room and when we had a problem they were quick to answer and help.

Manager Response:

Thank you for the great review John! While it is our hope that you don't have any problems during your stay, we are pleased to hear that your problem was resolved quickly. Customer satisfaction is very important to us and a quick call to our Customer Service team will help you with any questions or issues that may arise.

Joanne P.

Lampasas, TX

"60th birthday bash- huge hit!"

We rented the fire in the sky for 2 nights, found it on Groupon. It was a huge hit! 12 of us, worked perfectly! If we would have had 14, 2 would have been in a bed in the hallway. Not too far from Gatlinburg shops and a trolley stop.

Manager Response:

There are 2 king suites and 2 queen suites with 4 full bathrooms. We also added a queen over queen bunk bed and a sleeper sofa which can accommodate kids and most adults. We are pleased that this cabin worked out perfectly for the 12 of you! We hope you will make it an annual tradition to come back and enjoy the fresh mountain air at Elk Springs Resort!

Lois

Amherst, NY

"Great nature getaway"

It was very relaxing that inspired exploring nature.

Manager Response:

Thank you for your kind review Lois! Hiking is one of the best activities here in the Smokies! There is so much to explore that you can't possibly do it all in one weekend. If you have never experienced Fall in the Smokies, I highly recommend a repeat visit to see all the beautiful colors. We offer a 10% discount for all of our repeat guests!

Gladys W.

Baton Rouge, LA

"Gordon Reunion"

Staff was courteous and the 3 cabins we rented, Lazy Daze, Lumberjack and Fire in the Sky were beautiful. They are were spacious and more than enough room to hod 50 of us. We can't wait to come back and visit!

Manager Response:

Thank you for your review Gladys. I'm sure you were a bit worried about your family reunion with 50 people needing accommodations and we are pleased to hear that we didn't let you down! We would love to have you back year after year to make more memories with your family.

Carmel

Louisville, Ky

"Fire In the Sky - Weekend Getaway"

Perfect chance to escape the hustle and bustle of everyday life, and retreat to a beautiful cabin with friends. We were so content with all the furnishings and details, going into town was sure fun,

…

but so was staying in and soaking in the peaceful surroundings at the cabin.

+ Read More

Lester W.

Celina, TN

"Excellent Cabin"

Our group enjoyed staying in this cabin. We had zero complaints.

Jamey J.

Melbourne, FL

"great place to stay"

Great vacation place!

Vernita

Savannah, GA

"Great stay"

The cabin that we were in was flat out amazing. I loved every aspect of from the deck to the card table.

Unity

Nashville, TN

"WOW!"

Great rental, great customer service, really good price for the amenities

Ellen M.

Louisville, OH

"Wonderful experience"

I purchased this vacation rental through a Groupon. There was a issue with getting the Groupon applied to my reservation. I called a customer service rep at Elk Springs and she took care of me in a pr

…

ofessional and timely manner. As for the cabin, it actually exceeded my expectations which is hard to do! I look forward to returning as soon as possible. From beginnning to end a wonderful experience.

+ Read More

Samatha

Parsons, TN

"awesome cabin & employees"

We stayed 3 nights and had a great overall experience.. the cabin was clean & equipped with everything we needed, we had something wrong & the maintenance man came straight outto help us.. I will be staying here our next stay in Gatlinburg!!

Phaedra B.

Atlanta, GA

"Beautiful... Just Beautiful"

The rooms were spacious! It was very clean!! All of the appliances were clean and available for use. My group thoroughly enjoyed themselves!!

Lue

Memphis, TN

"Mountain retreat"

Relaxing convenient rejuvenating

Katie

Indianapolis, IN

"Great house"

Loved the home, beautiful location and built well. Furnishings were above average for a vacation rental. We loved our stay.

Megan W.

Candler, NC

"Awesome getaway!"

The cabin was absolutely beautiful and very peaceful. Our party had a great weekend stay. We were far enough away from the crowds but close enough if we wanted to go somewhere. Highly recommend this c

…

abin and location! The only minor fault was out cabin was not ready at 3 but were able to go get groceries why we waited.

+ Read More

Jasmin J.

Camden, MS

"Vacation stay"

I had a wonderful stay at the cabin! Very clean and I love the quiet area would love to choose elks springs resort for all of my vacations!

Janis W.

Middlesboro, KY

"Family Cabin Get Together"

My family and I stay in Elk Springs Cabins each January. We really enjoy the experience.

Scott

Mountain City, Tn

"Great Weekend Getaway"

Great place to stay with a really quality staff! HIGHLY recommended!

Toby

Denham Springs, LA

"Clean and Fun"

Pool table could use an upgrading. Slightly further from town than I was anticipating but still convenient enough to enjoy gatlinburg and pigeon forge. Overall great clean cabin. Our family had a great time. Thanks

Alex S.

Montgomery, AL

"awesome, I will definitely stay here again. cant wait for next va"

Customer service was great and very friendly. Made renting the property easy and painless.

Daniel

Columbus, IN

"Wonderful Family Vacation"

We had 10 people from age 7 to 78 stay in Fire in the Sky. We all loved it. Everyone had space to do their own thing or to come together. We cooked most meals in the cabin and had everything we need

…

ed in the beautiful kitchen and plenty of space for family meals at the unique table. Also a great table for family games! We could have stayed in the cabin just having fun together our entire vacation time and not even gone into Gatlinburg. It was relaxing, comfortable, safe, beautiful, and full of fun things to do (theatre room, pool table, card table, hot tub, deck for quiet reading time). Everyone hated to leave. We only had a minor incident when the ice maker wasn't working. We called the number provided and someone was at our door within 10 minutes to fix it. When he had to order a part for it and couldn't fix it immediately, he came back with a bag of ice for us. It was great service.

+ Read More

Cassondra R.

Kingston, TN

"Fabulous weekend getaway!"

We chose fire in the sky because it was large enough for our family gathering. Everything was great. We chose this one in particular because of the theatre room. We gather each year to watch the UT vs

…

GA game and we thought we could watch it in the theatre room. Our only complaint is that the cable is not hooked to the large tv so we had to watch on a smaller screen. But it still doesn't affect our 5 star rating. Great place!

+ Read More

Connie

Manchester, TN

Mary Anne F.

Springfield, KY

"Fire in the Sky"

The cabin was great! We were on motorcycles and were not sure we could get to the cabin but all of them in that location are Motorcycle Friendly!!!

Patricia

Cincinnati, OH

"Top Notch Accommodations and very convenient. "

Loction was great and convenient. Our entire family was able to be in one place with enough room and amenities to keep everyone fed and entertained. The kids and adults enjoyed the home theatre, po

…

ol table & air hockey. The hot tub was also very relaxing. We will have great memories of this fun trip. Everything was handled very professionally from reservation throughout entire stay. We were sad to leave and definitely plan to return when visiting the Smokies. I would highly recommend Elk Spring Resort. There are a variety of cabins available and I'm sure all are as nice as this one.

+ Read More

Eric

Plymouth, Michigan

"Fire in the Sky"

Sometimes slightly difficult to get in touch with staff, but the location was great and the cabin was clean and as described. We will be going back again. The various cabins aren't stacked on top of

…

each other like some developements. Decent privacy for the number of cabins on the circle. Gatlinburg is very close. Speak to the locals in stores and such to get good alternative directions to avoid the main roads which tend to get backed up quickly.

+ Read More

Susie K.

Chicago, IL

"perfect vacation"

We loved the entire experience. The house was beautiful, roomy, and the younger adults loved the theater room. We loved getting into the hot tub after a day of hiking in the Smokys. We will be back!!

Robert M.

Spartanburg, SC

"Gatlinburg weekend with the family"

Great cabin. Hope to rent next year.

Rafiq R.

Norcross, GA

"Very quite yet not too far"

Enjoyed our 4 days of tranquility. Mostly stayed indoors, as it was raining most of the time. About 15 mins from Gatlinburg town. Must be about 20 or so cabins in the area, yet adequate distance with plenty of privacy. Will come back!

Matthew J.

Smyrna, TN

"great times"

A few friends and I planned a mountain getaway for a couple days as a mini vacation. We stayed at Fire in the Sky and could not have been more pleased. I highly recommend this company and this specific cabin as well.

Devan

Perrysburg, OH

Byron H.

Winchester, KY

"Thanksgiving 2012"

Great venue for family gathering. Close to downtown Gattingburg.

Shelley

Avon, IN

"Wonderful!"

More than what we had expected. The cabin and surroundings were beautiful! Clean and more than big enough for 14 people. It was a great vacation and we plan on coming back every year.

Shantil

Louisville, KY

"The Best Weekend Ever"

This cabin was great and we are now planning an annual trip to stay here. Not only was the cabin, nice clean and great. It made it a better experience than all the other cabins we've stayed in thus far in Gatlinburg. Great location!!!

Karmen

Shelby, NC

"Exceeded my expectations!!!"

Great location, very,clean, good atmosphere for families

Ruth B.

Summerfield, FL

"Fire in the Sky met our family's needs"

Our family of 14 needs a large home to accommodate our gathering every year in the Smokies area. Fire in the sky was very accommodating


Pete H.

Jacksonville, AK

"smokey mountain stay at elk springs resort"

great total experience

James N.

Fairview, TN

"An absolute dream come true!!!"

I rented the cabin for my wife's 40th birthday. We invited several family members and guests. Total, we had 15 people.

I was concerned before we arrived that the cabin wouldn't be big enoug

…

h. It definitely was! The craftmanship of the cabin was also a concern of mine until I saw it. The cabin is absolutely beautiful!

I would definitely recommend this cabin, and Elk Springs Resort, to all my friends. It was our first trip to Gatlinburg, but definitely not our last!!!!!

+ Read More

Frederick W.

Harker Heights, TX

"Family Reunion"

The property was great. We enjoyed ourselves and would love to return. The only comments I have would be that we originally didn't have enough towels, but were brought more and that it would have been

…

great if the large screen TV had a device that would have allowed us to use of a video game console. If not use of the projector, another large screen would have been nice. Even with that, we had a great time and the cabin was great.

+ Read More

Scott S.

Millersville, TN

"Home sweet Cabin"

Thank you so much for being our escape!!!

Always just what we are looking for.

Very professional and we love that we found your resort cabins

We have stayed here 3 times over the last few

…

years and will do so as long as
You continue to provide us with the awsome service and amazing cabins that you have.
Again thank you!!!
Scott and Melissa Steele

+ Read More

Raymond M.

Hartford City, Indiana

"Five Days of Fun"

Other than a minor problem with the air conditioning, it was a tremendous experience for all of our party. We enjoyed the hot tub, the game room, the evening movie and grilling out one evening. The

…

cabin was comfortable and everyone had a great vacation at Elk Springs Resort.

+ Read More

Tammy G.

Leburn, KY

"Most beautiful cabin "

Everyone had a great time. It just didnt last long enough. Coming back for a week in May :)

Beth

Aurora, IL

"Perfect Place for a relaxing getaway!"

We had two families stay at Fire in the Sky, four adults and 6 kids. The size of the cabin was perfect. Only wish there were more rocking chairs.
Load More Reviews