Amenities:
Charcoal Grill

Full Kitchen

Hot Tub

Iron / Ironing Board

Parking

Theater Room

Washer/Dryer

WIFI
You and your 33 closest friends and family can congregate for fun with 2 pool tables, 2 air hockey tables and 2 foosball tables. Enjoy 3 Decks, Hot Tub and great mountain views!

Private 9 foot home theater screen with HD projector and surround sound to enjoy movies on your getaway.
Cabin Bedrooms Layout
UL Suite 1

King Bed
Sleeps 2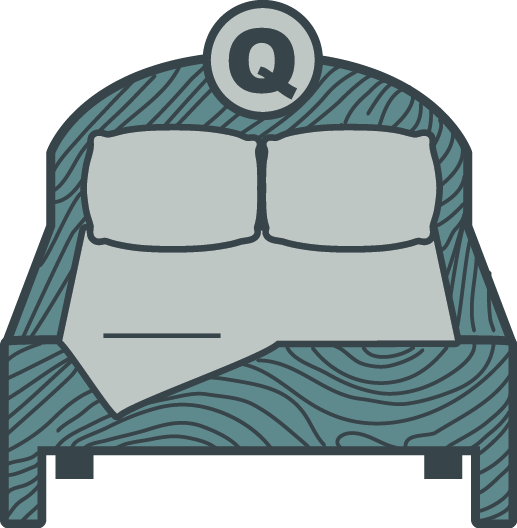 Queen Bed
Sleeps 2
UL Suite 2

King Bed
Sleeps 2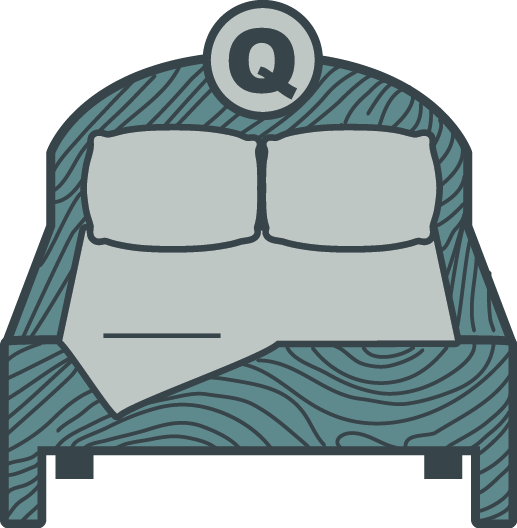 Queen Bed
Sleeps 2
UL Game Room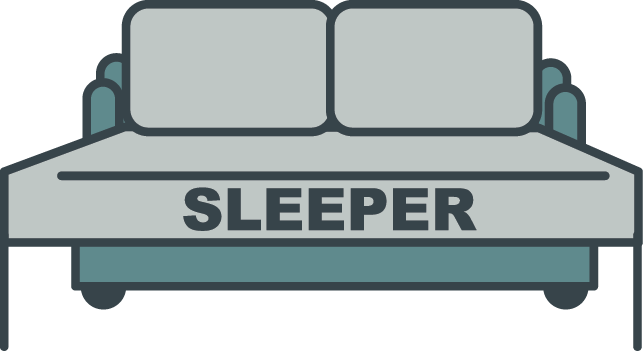 Queen Sleeper
Sleeps 2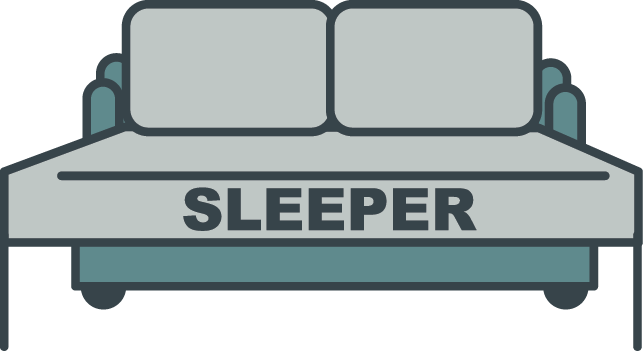 Queen Sleeper
Sleeps 2
ML Suite 1

King Bed
Sleeps 2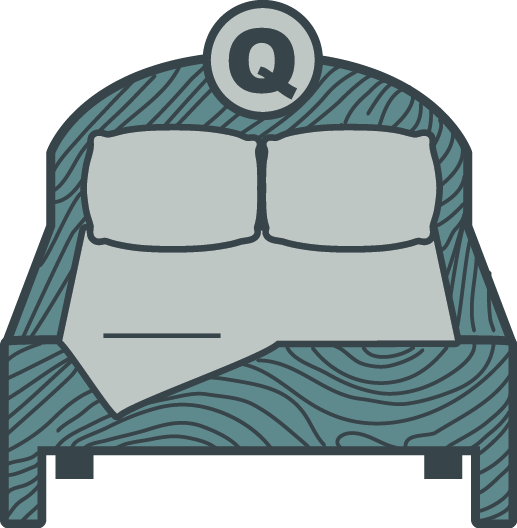 Queen Bed
Sleeps 2
ML Suite 2

King Bed
Sleeps 2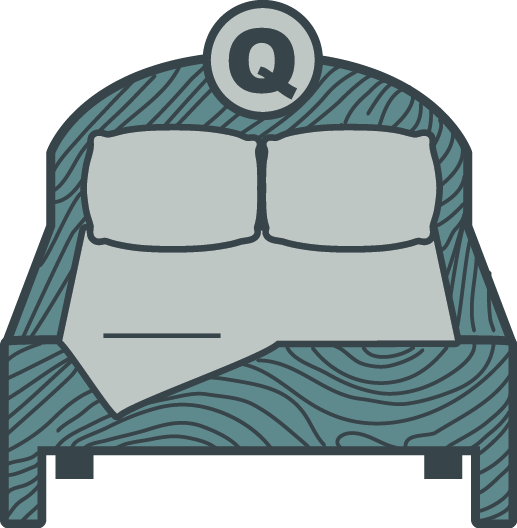 Queen Bed
Sleeps 2
ML Suite 3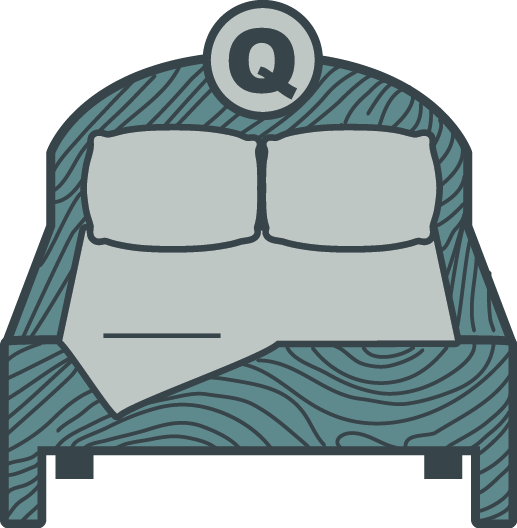 Queen Bed
Sleeps 2
ML Game Room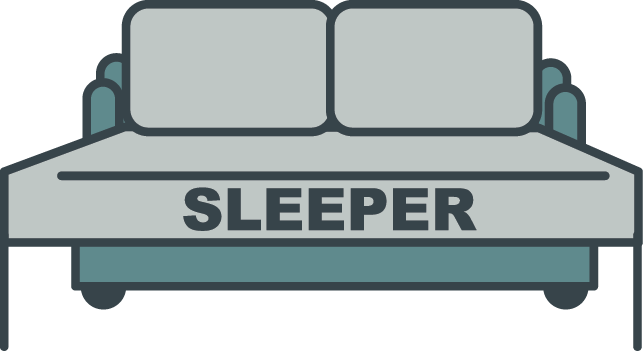 Queen Sleeper
Sleeps 2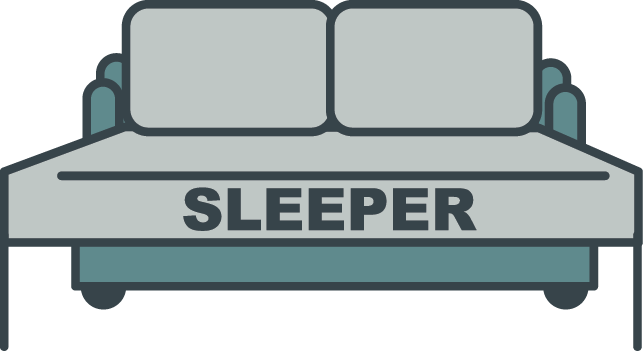 Queen Sleeper
Sleeps 2
LL Suite 1

King Bed
Sleeps 2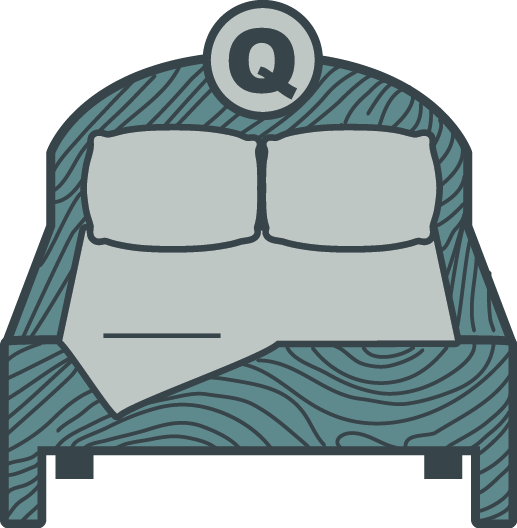 Queen Bed
Sleeps 2
LL Suite 2

King Bed
Sleeps 2
LL Great Room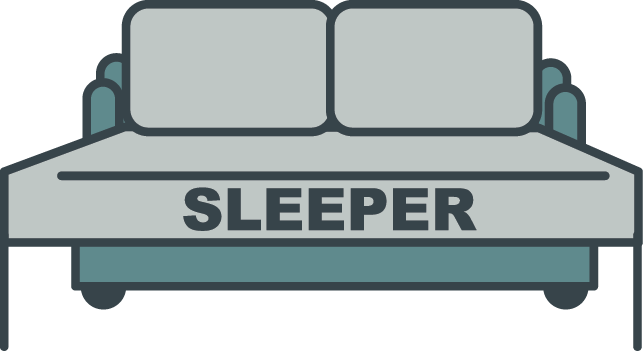 Queen Sleeper
Sleeps 2
Full Description

*** This Property is located 10 minutes from the main Elk Springs Resort
7 Bedrooms
6 Full Bathroom
6 King Beds
6 Queen Beds
5 Sleeper Sofas
9 Foot Theater Screen with Surround Sound
3 Covered Decks
12 Rockers
Hot Tub
2 Pool Tables
2 Foosball Tables
2 Air Hockey Tables
56" TV
46" TV
2 Game Rooms
Great Room
Fully equipped kitchen
Charcoal Grill
Calendar
Click your dates below to check in and check out
Available
Check In Only
Check Out Only
Selected
Unavailable
Photo Gallery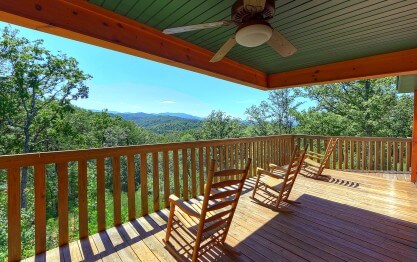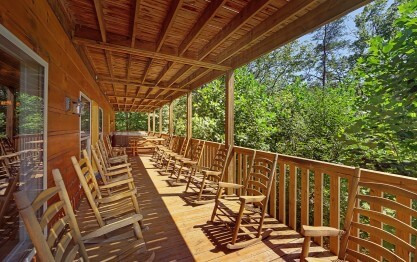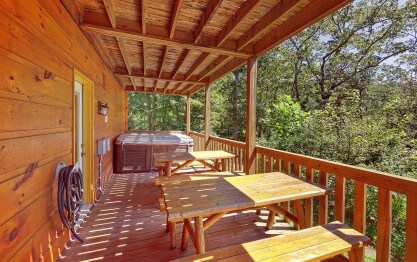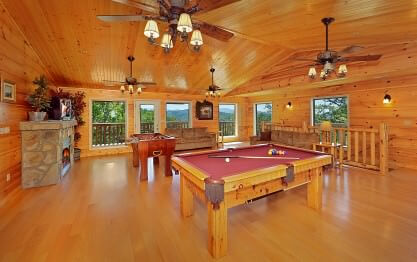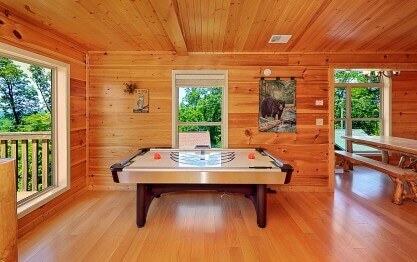 See All Photos
Reviews
Ashlee R.

Summerville, SC

"Wonderful cabin for a great mountain retreat!!!"

We stayed here with the majority of our soccer team and we had the best time! It was such a nice place, everyone could spread out on the three floors and three decks. The kitchen was amazing because m

…

ost of us could all sit together for meals. Wonderful cabin! Highly recommend it!

+ Read More

Manager Response:

Thank you for allowing us to be a part of your successful retreat, Ashlee! We are delighted to hear we exceeded your expectations. We certainly agree! Big Bear Lodge is the perfect cabin for a large group to gather together and create lasting memories. Thank you again for choosing Elk Springs Resort. We hope you will make plans to visit again soon!

Tanja M.

Detroit, MI

"Family reunion"

And family wants to do this again. We had so much fun. We had 30 people and it was another room for everyone.

Manager Response:

Thank you for allowing us to be a part of such a wonderful get-together, Tanja! We are delighted to hear your family reunion was a success. We would consider it an honor for you and your family to come back and visit with us again. Hurry back, new memories are waiting to be made!

Brittany G.

Birmingham, AL

"perfect silent slipaway"

Check in was a breeze since we didn?t have to try and find a rental office and get the code to the door in at night. The cabin was perfect in size and space for the 15 people traveling with me. The se

…

tup of bathrooms was very convenient since we had guest sleeping on the sofas as well as the rooms. The kitchen was a good size for the group of women that prepared food for our group. The dining area comfortably allow all to eat as one family. The location was great since sometimes a group this size can get quite noisy. Check out was just as simple as check in. It was a perfect getaway for me and my family.

+ Read More

Manager Response:

Brittany, we want to thank you for sharing your experience with us. Big Bear Lodge is a very roomy cabin that can accommodate over 30 guests, so it is a very popular choice among our larger groups. We are pleased that you and your guests had such an enjoyable time and look forward to providing you with the perfect cabin getaway for many years to come!

Emma A.

Lawrenceville, GA

"Winter Vacation"

AWESOME!

Manager Response:

We are happy to hear you had an amazing time during your winter vacation. We are fortunate to enjoy the beauty of our area during the winter months. With so much to do and see in this area, we hope you will return time and again to make wonderful memories for years to come.

Clay County Board of Education

Celina, TN

"Big Bear Lodge "

Our group enjoyed staying at Big Bear Lodge. Very comfortable. Especially enjoyed the entertainment options in the game rooms.

Manager Response:

We are delighted to hear you enjoyed your stay and the amenities that Big Bear Lodge had to offer. We do hope you will stay with during your next trip to Gatlinburg. Hurry back, more memories are waiting to be made!

Pamela W.

Land o Lakes, FL

"Thanksgiving 2015"

Lovely

Manager Response:

Thank you for the nice feedback Pamela. We are so pleased that you were able to spend Thanksgiving with us and enjoyed your stay.

Jonathan R.

Charlotte, NC

"Most beautiful cabin I have ever stayed at "

Couldn't have asked for a better cabin

Manager Response:

We appreciate your business and wonderful 5 star review. We hope you will consider visiting us again during your next trip to The Great Smoky Mountains. Please take advantage of your 10% repeat guest discount at the time of your next booking!

Mary T.

Edwardsville, IL

"Great getaway "

The Big Bear Lodge was the perfect place for me and all my guest. It provided each couple with their own room and bathroom.

The best part was that we all could sit down and eat together at one ta

…

ble.
they enjoyed playing games and shooting pool.
The view was awesome, we watch the sunrise and sunset from the wrap around deck.
In the morning we could see why it is named Smoky Mountains, because the clouds sit right on top of the mountains.


+ Read More

Manager Response:

Thank you for the kind review Mary! This is one of our largest cabins with plenty of room for everyone to enjoy the amenities and the views. The large dining table is a great gathering place at meal time with plenty of seating for everyone. We are pleased that you found the perfect cabin to enjoy your getaway in the Great Smoky Mountains.

Najah W.

Evanston, IL

"Great Weekend in the Mountains!"

I rented the cabin for my boyfriends 30th birthday and we had a fantastic experience. 17 total people shared the cabin with more than enough space. The cabin was beautifully appointed and the rooms

…

were all very comfortable. The cabin was a bit far from ober gatlinburg I would definitely rent this cabin again for a large group

+ Read More

Ronald A.

Chattanooga, TN

"A great trip with the family"

This is the 2nd time that we have stayed at an elk springs resort cabin and we were very satisfied again. We were fortunate to be in Gatlinburg during the freak snowfall and the staff was very helpful

…

during the power outage. Will definitely stay again.

+ Read More

Barry A.

Arley, AL

"The best place for a family reunion!"

This was a vacation to remember. Enough space to host a reunion, but without being on top of each other. So well organized and warmly decorated. The views were spectacular! We will never forget th

…

is time. Don't hesitate to book this for your next family reunion!

+ Read More

Camilla

Taylorsville, KY

"Family weekend"

Love how uniform the bedrooms were. Made it fair with us all paying, no master suite. Fantastic with the king rooms having a queen bed as well and not just a pull out or futon. Really liked bedroom locations on separate levels.

Karla N.

Taylors, South Carolina

"Family Time before School Starts"

We rented the Big Bear Lodge and hosted 4 families for a fun weekend before school started again. Had a wonderful time with plenty of room for everyone to do their own thing! Loved the layout of the

…

cabin and the two game areas for the kids and adults!

+ Read More

David H.

Durham, NC

"Big Bear Experience"

This was a great experience that i shared with my family. The cabin was clean and the management team was attentive to all of my request. My only disappoint was the location and proximity to area attractions.

Louis G.

Victoria, MN

"Family Reunion 2014"

What a beautiful cabin, very secluded with a great view, away from all the hustle bustle of Pigeon Ford. We had 14 people, the accommodations were perfect, plenty of bathrooms and bedrooms for all

…

, 2 game rooms, wrap around porches on each of the 3 floors, and a huge kitchen table gave everyone the space they needed. Cabin was in very good shape, Kitchen was fully furnished and there was plenty of space to move around, TV setup was a bit flaky and cut out regularly but, the view solved that.( we didn't watch much TV)
I checked out the community pool (shared by a few cabins), it was very clean an warm, great for kids but a hike to get to if walking.

As for the management company, I give them 10 stars, they were completely accommodating and attentive. They checked up on us the first day to ensure we got checked in and situated. I would recommend renting any property from them. Nice Work!

Lou Gagliardi and the rest of the Gagliardi clan.

+ Read More

N Keith W.

Frankfurt, IN

"Vacation to Smokeys"

Our entire family went to the Smokeys for vacation. 13 people in total. Really enjoyed our experience with Elk Springs Resorts. The cabin was great and the service very professional. Would rent from them again.

Joseph

Ocean Springs, MS

"Beautiful Lodge"

Great place. Had a wonderful time and would definitely come back!
Load More Reviews