If sitting on the edge of a river or lake with fishing rod in your hand sounds like a little slice of heaven, then you will want to learn all about trout fishing in Gatlinburg, TN. Although the weather is a little cooler now, fall is a great season to bundle up, pack a thermos with some coffee and try your luck on the water.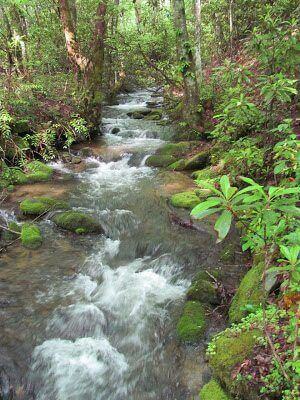 Before you go there are a few things that you should know. In Gatlinburg you need to purchase a fishing license before heading out with your rod. These can be found at the Gatlinburg Welcome Center, at the Great Smoky Mountains National Park, and at several grocery stores in the area. Out of towners need a one-day or three-day all fish licenses.
The Little Pigeon River is the prime location for trout fishing in Gatlinburg and it's just minutes from one of our Gatlinburg Cabin Rentals; there is also a handicapped-accessible pier at this location as well. If you are solely trout fishing, you need to remember these local laws: you can only fish during daylight hours, you can only use one handheld rod with a single hook, and no fishing on Thursdays when the waterways are restocked. The open season ends on November 30th; catch and release is from December 1 through March 31
How great would it be to bring your catches back to your luxury cabin rental and cook them on the stove or out on the gas grill. If you have any additional questions about trout fishing in Gatlinburg or your luxury cabin rental, please feel free to contact us at the main office.