Wintertime may bring cold days and fading sunlight, but it also serves as a great excuse to commune indoors with family and friends over a warm winter drink or a favorite holiday meal. Visitors to the Great Smoky Mountains will have an array of options this winter season when selecting the perfect place to gather for those favorite comfort foods or savor a velvety hot chocolate or scrumptious seasonal sweet.
The Artistic Bean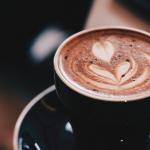 Nestled on the Quiet Side of the Smokies just outside of the Great Smoky Mountains National Park, The Artistic Bean is the ideal winter escape to fill up on USDA certified Organic coffee, hot chocolate, tea, and coziness before heading out for an adventure.  As Chelsea Turner Media Relations Coordinator for The Artistic Bean explains, "During winter when things can get a bit chilly and you need that extra bit of warmth before a hike, visitors love to stop in. We see folks from all across the country and globe. it's always a treat to hear our guests tell us how a stop in at the shop is part of their family vacation traditions."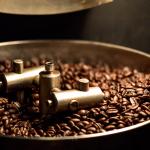 The Artistic Bean not only a coffee shop, but a small batch coffee roasting company where they demonstrate their passion for coffee excellence from start to finish with their roasting process and the use of USDA organic coffee beans. As Turner notes, "The quality of our coffee really sets us apart. From the sourcing of our beans to the individual ingredients we include in specialty drinks, and the care we take in hand-making every drink to order, we guarantee a top-quality taste in every cup. We go to great lengths to ensure that each sip is worthy of the Artistic Bean name."
Not only can you sip a warm Cup of Joe at The Artistic Bean, but you can also enjoy cozying up in the back of the shop to see the coffee roasting process onsite. As Turner describes, "We love teaching our visitors about the bean-to-cup process and this time of the year people take the time to really engage with it."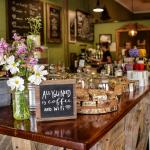 The Artistic Bean features numerous specialty drinks, especially holiday favorites such as: S'mores Latte, Peppermint Latte, Gingerbread Molasses Latte, Peppermint Hot Chocolate, White Mocha, and Peppermint White Mocha.  For visitors that want to continue to enjoy The Artistic Bean's coffee after their vacation, they offer home delivery of their coffee beans across the county (and globe upon request).
The Donut Friar
Experience the time honored tradition of delectable donuts in the heart of Gatlinburg. Celebrating their 50th Anniversary, the Donut Friar continues to serve up mouth-watering donuts, pastries, and cinnamon bread day-in and day-out at their cozy shop located within the Village Shops of downtown Gatlinburg.  The perfect place to warm-up with a hot coffee, cappuccino, and sweet treat, the Donut Friar continues a  unique legacy as being the second old second oldest continuously run food establishment by its original family in all of Sevier County, Tennessee.  As a partner in The Ryan Family Partnership, co-owner Peg Ryan Pilgrim explains, "We have proudly become a family tradition for literally generations of families.  It is such an honor to have people come back year after year.Our donuts have to be top notch to deserve such loyalty and longevity.  We hope to continue this another 50 years with our 3rd and 4th generation."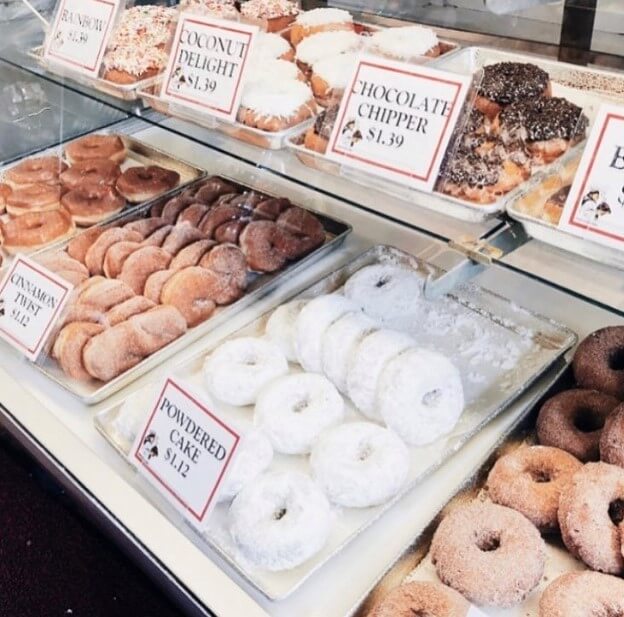 The Donut Friar is a time honored vacation destination for families that return to the Gatlinburg area each year. People enjoy coming back time and time again to savor their famous sweet treats, from yeast and cake glazed donuts to croissants and cinnamon bread, there is something for everyone."  Don't miss The Donut Friar on your next visit to the Gatlinburg area. This cozy, family run business promises to delight the taste buds and keep you coming back again and again. 
Elvira's Cafe
The perfect winter breakfast or lunch spot, Elvira's is the perfect cafe to cozy up with a hot cup of coffee or delight in Elvira's signature sweet or savory crepes.  As owner Elvira emphasizes, this is "Food made with Love!  And you can taste it, this local joint keeps customers coming back again and again.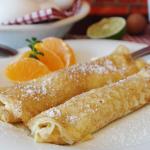 This farm to table restaurant features local ingredients, a unique twist on soul food, and an interesting history. Owner and restaurant namesake Elvira, hails from Siberia, Russia and puts her special touch on regional favorite. Elvira's famous crepes, hearty breakfasts, and delicious lunch and dinner menus are the perfect comfort food for any winter meal.
Elvira's breakfast menu includes options like omelet's, hotcakes, eggs, hash browns and more. Don't miss the signature crepes made with buckwheat flour. A superb sweet crepe to try is the "Hazey-Nana." This sweet crepe combines Hazelnut Nutella, strawberries, bananas and toasted almonds and is topped off with our own cafe cream. Lunch fare includes homemade soups and the best in local ingredients such as the Benton Bacon BLT which features regionally known freshly sliced Grainger tomatoes. Elvira's dinner menu offers soulful southern cuisine  such as the famous Cafe Pork Chops, ham steak and a wide selection of made from scratch sides.
Cakes by Bakin Bishop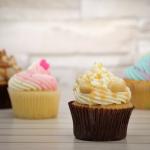 Ranked the #1 dessert place in Pigeon Forge by Tripadvisor, Cakes by Bakin Bishop is the ideal local bakery for satisfying your sweet tooth.  This hidden gem is a favorite among locals and visitors alike, and the perfect place to warm up with a hot chocolate and sweet treat on a cold winter's day. Best known for their fluffy cupcakes with scrumptious homemade icing, you can pick your cake flavor, icing flavor and topping, and chat with the owners while they create and frost your custom cupcake. Cakes by Baking Bishop also bakes up cookies, cinnamon rolls, and custom-decorated cakes made to order for special occasions.   In addition, they create custom cakes for all special occasions.
Applewood Farmhouse Restaurant & Grill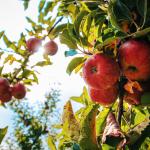 Enjoying a meal at Applewood Farmhouse Restaurant & Grill is taking part in a local legacy. The oldest restaurant in Sevierville, Applewood Farmhouse Restaurant & Grill serves up down-home, southern favorites three-hundred sixty five days a year. Their parent company Stokley Hospitality Family has deep roots in the Great Smoky Mountain dating back to 1776.
What better place to celebrate time with family or friends this winter season than to gather at Applewood Farmhouse Restaurant & Grill for a memorable feast.  Applewood Farmhouse Restaurant & Grill is best known for their country cooking such as their delicious biscuits and red eye gravy, breakfast skillets, Southern Fried Chicken and their signature "Apple Julep Grilled Chicken" made with their trademarked Applewood Julep Marinade.  Additionally, guests love their homemade Apple Butter, Applewood Apple Fritters and Applewood Julep. A true farm-to-table" experience most of the apple dishes and products are made from apples that come directly from the surrounding orchards.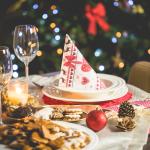 Families traveling during the Christmas holidays or locals looking to take a break from the kitchen can enjoy Applewood Farmhouse Restaurant & Grill special Christmas menu served for fixed price on Christmas Day. This delectable menu features prime rib, apple-glazes sugar cured ham, roast turkey, homemade fixins', and red velvet and coconut cakes for a set menu price.
Paula Dean's Family Kitchen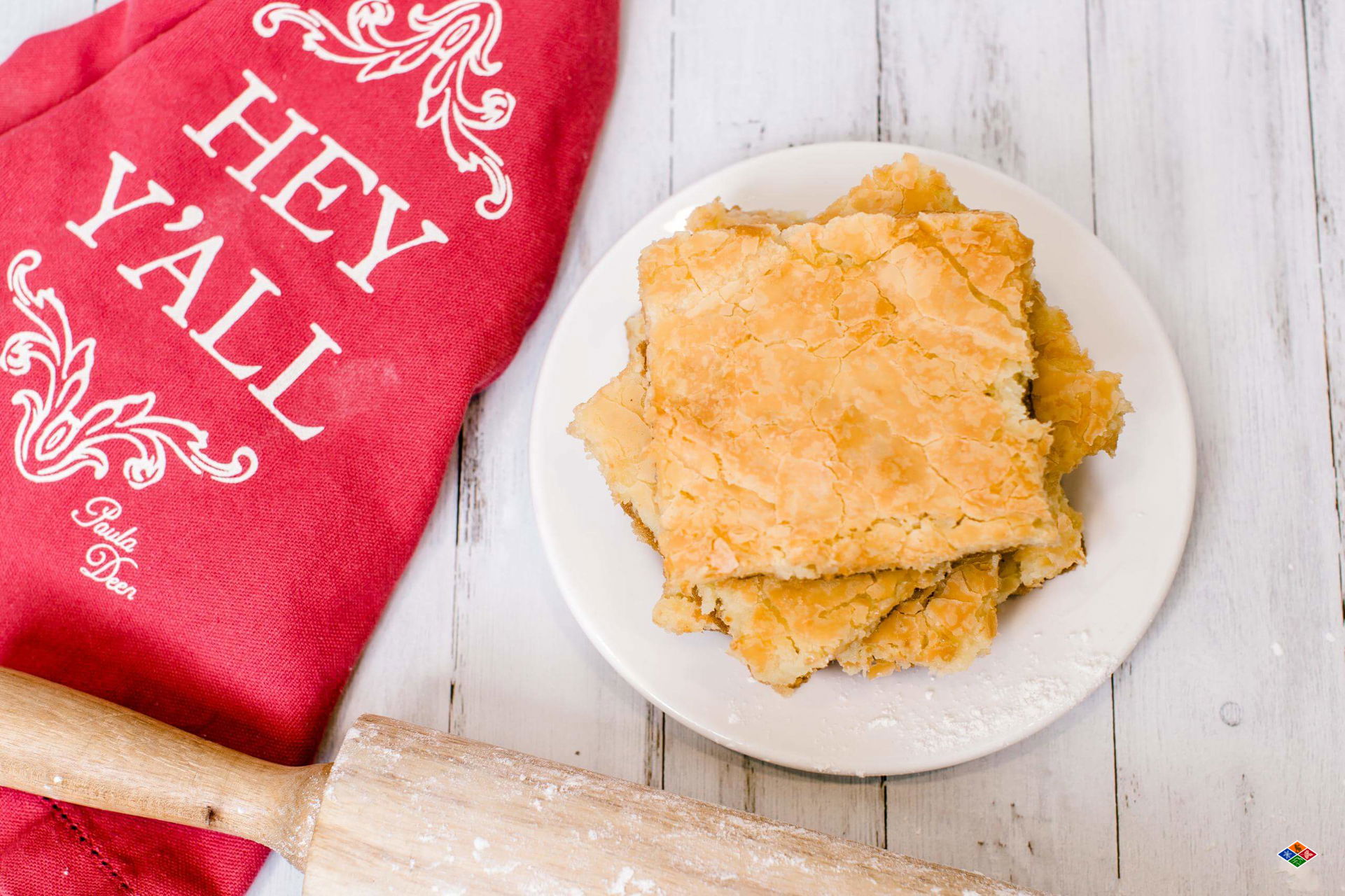 Celebrate family, food, and the festive spirit of winter months with signature Dean Family recipes at Paula Dean's Family Kitchen.  Located at the Island in Pigeon Forge, Tennessee. As Social Media Director Courtney Kliman of Paula Deen Restaurants describes, "Paula Deen's Family Kitchen located at the Island in Pigeon Forge is truly a wonderful retreat on the holidays! Our family-style concept is sure to make everyone's experience at Paula Deen's Family Kitchen meaningful and unique!"
Paula Dean's Family Kitchen epitomizes the spirit of family-round-the-table and holiday reunion with their delightful family style eating experience. Guests help themselves to endless portions of delicious, southern food as they pass dishes around with family and friends in a setting that feels like home. Entree, side dish, and dessert recipes are pulled from the pages of Deen's cookbooks, including favorites such as her Southern Fried Chicken and Ooey Gooey Butter Cake.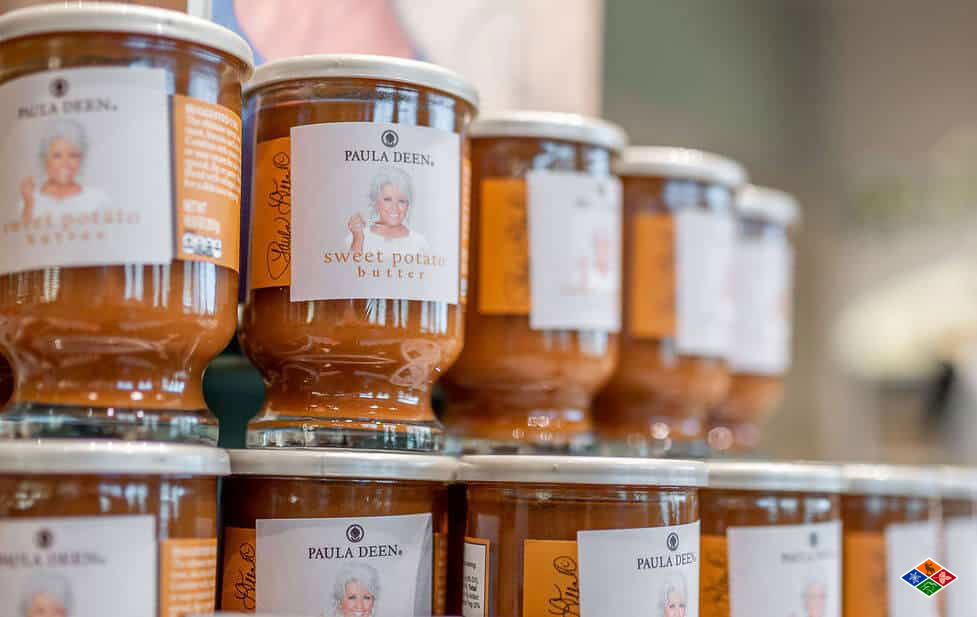 In addition, to savoring the rich comfort foods and time honored recipes of the Dean Family you can shop for kitchen favorites when visiting this restaurant. The Paula Deen Store is Paula's brick-and-mortar shopping experience and is located within the restaurant.  This store houses many products from the Paula Deen line, including linens, spices, sauces, mixes, and more, as well as some of Paula's favorite picks for the holidays. The store is stunning with more than four Christmas trees to see while shopping. 
True Southern Hospitality is a deep value that Paula Dean's Family Kitchen takes to a whole new level. As Kliman notes, "The core of everything we do at Paula Deen's Family Kitchen begins with our staff who embody Southern Hospitality through and through. And, just like our name suggests, we are a family. From our kitchen staff who prepare Paula's recipes to our wait staff and retail experts, everyone in our building knows what it means to make our guests feel at home."
Don't miss these signature dishes: For breakfast-Popular breakfast menu items include Apple Cinnamon French Toast, Creamy Hashbrown Casserole and Fried Grits. The lunch and dinner menus at Paula Deen's Family Kitchen are virtually identical and feature such tasty dishes as Best Ever Southern Fried Chicken, Georgia Fried Catfish and Southern Meatloaf. Our melt-in-your-mouth Ooey Gooey Butter Cake is an experience all on its own, along with our seasonal cobblers.