About an hour drive from Gatlinburg is The University of Tennessee in Knoxville. Because of the accomodations and easy access to Knoxville, visiting fans from Alabama, Arkansas, Georgia, Kentucky and South Carolina, among others use Gatlinburg Cabins as a hub for a college football weekend.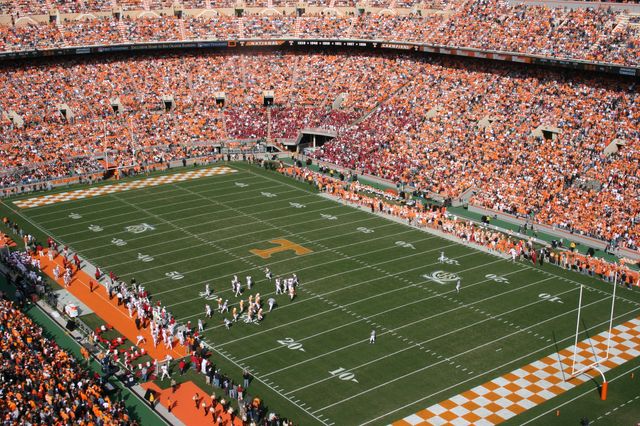 Home of the Tennessee Volunteers, with a capacity of just of 102,000, Neyland stadium is the 3rd largest stadium in the country and during games would be considered the 4th largest city in the state of Tennessee.
The benefits to staying in a Gatlniburg Cabin on a college football weekend is that for those not necessarily interested in football, there are still all the activities that Gatlinburg has to offer available while before, during and after the game. To make the weekend better, NFL games and college games can be watched in one of the many 7 foot screens available in our Gatlinburg Cabin rentals theater / media rooms.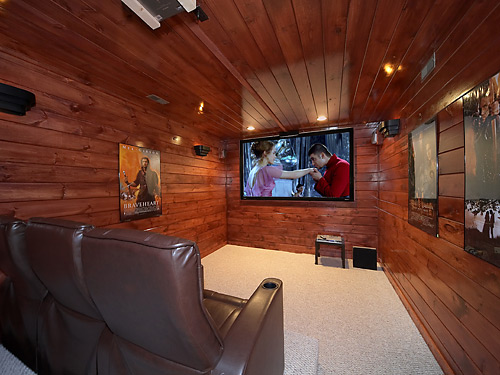 Neyland Stadium is about an hour drive from Elk Springs Resort. It is recommended to travel to Sevierville and then take Chapman Highway directly into Knoxville. It's the most direct route with the least amount of traffic.