Visiting Gatlinburg, TN This Weekend? Take a Walk on the North Side!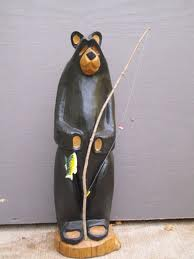 Been to Gatlinburg several times? Maybe you have missed out on some pretty special places just off the main strip. For your next visit, you won't want to miss these shops and restaurants where there is less foot traffic between traffic lights 1 and 3 – known as the North Side.
Curious about what shops you will find? The Shops at Carousel Gardens alone occupy two levels in a newly renovated building. They are filled with handmade items crafted with care by local artisans. You can find gorgeous pieces of pottery, glassworks, photography, prints and sculptures to bring back home with you. With the holidays right around the corner, you may want to start thinking about Chanukah/Christmas gifts for your friends and family. Don't forget to check out Beneath the Smoke, another small boutique selling locally-made wares and Bead Experience for those who love to make their own jewelry. Or visit the Heartwood Gallery to see artisans at work using a variety of tools, including chainsaws, to make their famous masterpieces
Did you know that downtown Gatlinburg is just a short 8 minute drive from our Gatlinburg cabins at Elk Springs resort.
You can finish up your stroll with lunch or dinner at the Hard Rock Cafe, just a short distance from the Shops at Carousel Gardens, or Corkey's Barbeque. No matter which one you choose, you are certain to get a delicious meal with great atmosphere. After a long hard day of shopping, eating and taking in the sights, we recommend a night of relaxation at your luxury cabin rental. Now that fall is nearly here, you can fire up the hot tub and enjoy a view of the unobstructed night sky. Afterward, fill some mugs with tea or hot chocolate, grab some blankets and pull up a rocking chair outside.