Veggies, Fruit, Baked Goods and More at Gatlinburg's Farmer's Market
If you are like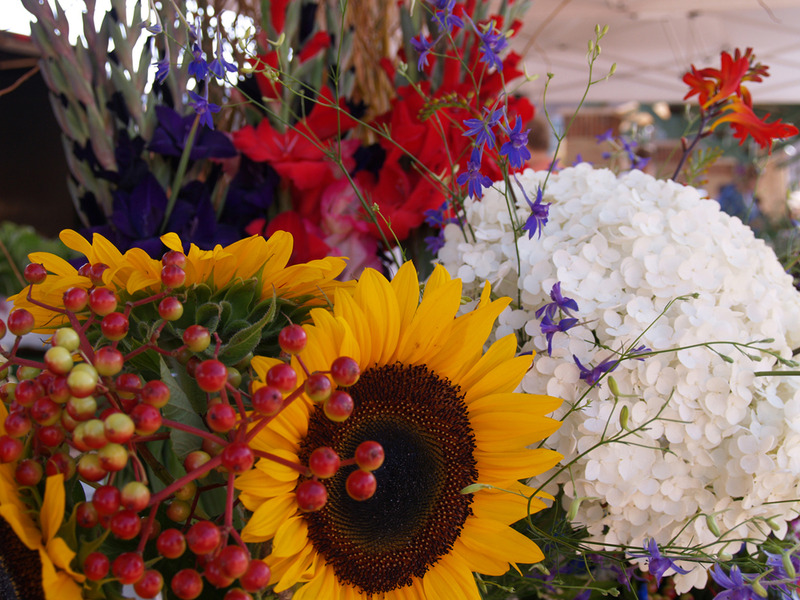 me, springtime and summertime means that the local farmer's market will open and start offering a variety of delicious treats. Sure, you can pick up some great produce at the grocery store, but there is nothing like buying your food fresh from the people who have actually grown it. That is why the staff at the Elk Springs Resort is so excited that May is finally here! This year the Gatlinburg Farmer's Market opened on May 11th, 2013 and its grand opening was a smashing success.
Whether you are a Gatlinburg local, a first-time visitor or a regular guest, we recommend a trip to the farmer's market every Saturday. Grab some reusable bags and head on down to the Alamo Steakhouse where the market is located. If you think that our market offers just fruit and veggies, you will be surprised to see just how much you can stock up on. From 8 am to 11:30 am you can peruse the local produce, freshly cut flowers, jams and jellies, hot steaming coffee and delicious baked goods to pair with it. The kids will love getting some fresh buttermilk ice cream that is locally produced!
Go Local
Each year more and more vendors are participating in the market, which means that you have an even bigger selection of the fresh local food you love. A visit to the farmer's market is more than a chance to buy lunch;
It gives you a chance to mingle with the locals,
Learn more about how buying locally produced goods can help the environment and community.
It's a great atmosphere and offers a relaxing shopping experience.
Of course, you can always supplement your purchases from the market with staples from local grocery stores like Food City and Whole Earth Grocery. Then you can bring everything back to your rental cabin and cook up a feast for your family and friends.
We also recommend stopping by the Farmer's Market to stock up on snacks before hitting the Great Smoky Mountains National Park. Now that the weather is finally cooperating, people are hitting the trails in droves! In order to enjoy your hike, it is important to bring plenty of water and healthy snacks to keep your energy levels high. Packing fruit, nuts and granola bars are a smart way to avoid getting hungry or tired on the trail. Plus they help cut down on garbage that you have to carry back to your car after a long day of hiking.
If you are not the cooking type, you can still benefit from the market in a different way. Many of the cities restaurants use fresh produce from local farmers to create their delicious dishes. You can also find jams, jellies and pastries from local chefs in the stores along the Parkway and at the Arts and Crafts Community. Even if you are just visiting Gatlinburg, it is great to support the local community, just like you do back home.
The Farmer's Market is open May 11 to October 12 every Saturday morning from 8:30 – 11:30 at  705 East Parkway Gatlinburg, Tennessee 37738 (Alamo Steakhouse parking lot). For more details on the vendors check out their website.