Take in Dinner and a Show in Gatlinburg, TN
What's better than going out to dinner? Watching a show while you eat! There are two places near your luxury cabin rental where you can order a fantastic meal and then sit back to take in a fun-filled hour or more of entertainment.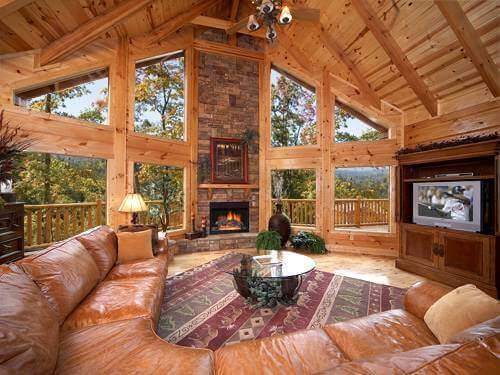 The Black Bear Jamboree is a real foot-tappin' good time of a show that is filled with an eclectic mix of famous Broadway tunes, gospel, bluegrass, country, along with music from the fifties and sixties. You can now take in the Christmas special where you will "visit" Santa's workshop, the streets of NYC, and a live Nativity scene. They are located on 119 Music Road in Pigeon Forge, TN 37863. You can call ahead for reservations at (800) 985-5494.
As one of the most exciting and well-known activities near Gatlinburg, Dolly Parton's Dixie Stampeded is a long-time favorite of residents and visitors alike. You will witness anything from stunts on horseback to special effects and and awesome musical productions, all while eating a four-course meal that is finished off by a delicious dessert of your choice. They are located at 3849 Parkway in Pigeon Forge, TN 37868. Go ahead and make reservations now by phone to save seats for the whole family (865)453-4400.
If you need directions to either show or have any additional questions, please don't hesitate to call us about our Gatlinburg Cabinsat the main office for more information.