Spring Wildflower Pilgrimage and Best Wildflower Hikes in the Park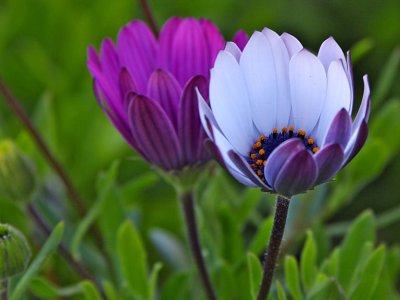 Springtime in the Great Smoky Mountains holds a sense of wonder and awe. As the frost and snows recede and the ground thaws, a rebirth unfolds in the ancient forests of the park. Visitors to the park at this time of year will witness the budding of new blooms and green buds and hear a chorus of birds chirping with spring excitement.
The Great Smoky Mountains is home to more than 1,600 species of flowering plant, and during the brief window of mid-April through mid-May the wildflowers in explode in a rainbow of colors across the park. In fact this celebration of wildflowers is so big that one of biggest spring festivals in the park is the Spring Wildflower Pilgrimage.
The Spring Wildflower Pilgrimage is a five day event celebrates the unique flora and fauna so special to the park and area. This event features a variety of wildflower, fauna, and natural history walks, motorcades, photographic tours, art classes, and indoor seminars. Most events are held outside in various venues throughout the Great Smoky Mountains National Park. However, some events take place inside at specified venues throughout Gatlinburg.
Many programs are conducted directly on trails in the Great Smoky Mountains Park, however other sessions will take place in Mills Conference Center and Sugarlands Training Center. The Spring Wildflower Pilgrimage is in its 63rd year, and this year it will take place April 23rd through April 27th .This year's event will feature over 147 professionally guided walks and indoor presentations on the unique wildflower, fauna, ecology, cultural and natural history of the park.
Take a Stroll Along the Trails
If you can't make the dates for this year's Spring Wildflower Pilgrimage, buy a book on flora in the Great Smoky Mountains National Park and take a hike of one of these trails for some impressive wildflower viewing on your own.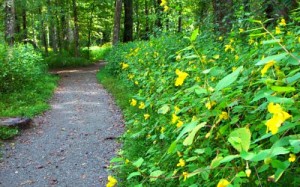 Oconaluftee River Trail
This is an easy, 3 mile round trip hike that starts at the Oconaluftee Visitors Center, two miles north of Cherokee. Hikers will stroll along a riverside trail and have the chance to view more than 40 species of wildflowers. Some of the most popular wildflowers viewed along this trail, are a variety of trillium and violets, jack-in-the-pulpit, squirrel corn, stonecrop and May apple can be viewed along this trail.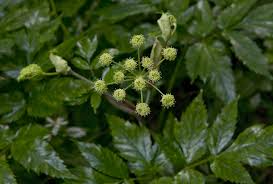 Deep Creek Tail
Located outside Bryson City on the North Carolina side of the Great Smoky Mountains National Park, this trail is well worth the drive. This trail starts at the end of Deep Creek Road, a half mile past the campground turnoff. This moderate 4.6 mile loop is abundant with wildflowers in the spring. Hikers can see trilliums blooming at different times, as well as foamflower, galax, crested dwarf iris, beard tongue, Solomon's seal, cinquefoil, bloodroot, bluets and blue-eyed grass. Jack-in-the-pulpit is also abundant, but is sometimes hard to locate among the wild geranium, clinton's lily and large houstonia. As the trail rises in elevation rhododendron, mountain laurel and flame azaleas can also be viewed.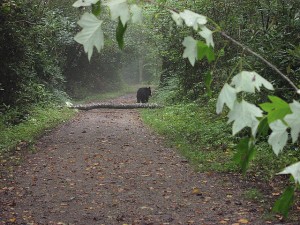 Schoolhouse Gap
This trailhead can be found 3.9 miles west of the "Townsend Y" on the road to Cades Cove. Hikes can choose to do this easy, out and back, 3.8 miles round trip, or just walk up the lower portion of the trail. Hikers can expect to see Virginia bluebells as well as beaked violets, pink lady's slippers, fairy wand, golden aster, star grass, red clover, Robin's plantain, sun drops, Catesby's trillium and lyre-leaf sage. As hiker's gain elevation rhododendron and mountain laurel can also be seen.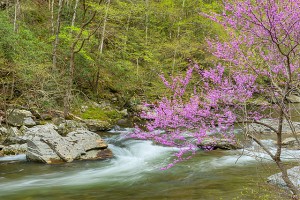 Little River Trail
This trail boasts a wide footpath which follows the Little River towards its headwaters. This trailhead can be found on a side road just before you enter Elkmont Campground. Hikers can expect to see spring beauties and trailing arbutus. As the season progresses, look for hepaticas, yellow trillium, dwarf cinquefoil, stonecrop, Canadian violets and umbrella leaf. They may also see mountain mint, orange and pale jewelweed as early as June. Hikers can choose to hike the first mile or so of the trail to make it an easy out and back or add Cucumber Gap and Jakes Creek trails to make it a pleasant 5.1 mile loop hike.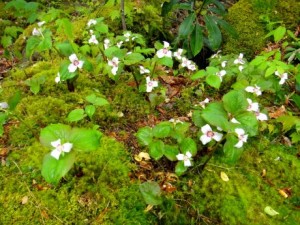 Porters Creek Trail
This trail is spectacular for wildflower viewing. Located in the Greenbriar area of the park hikers can do this moderate 4 mile roundtrip hike and see a plethora of wildflowers such as find yellow trillium, toothwort, wild geranium, May-apple, dwarf ginseng, blue phlox, baneberry, foam flower, halberd-leaved violets, woodland bluets and Jack-in-the-pulpits. This trail also features a waterfall.
To purchase a book on Smoky Mountain Flora before your trip or download a Great Smoky Mountain Park wildflower hikes trails map