Smoky Mountains Tunes and Tales in Downtown Gatlinburg
When I was a kid one of my favorite memories is my grandmother playing her guitar and singing old country ballads and folk songs to me. She would strum and sing, and though I didn't realize it at the time, she was passing on a part of herself and our southern heritage to me.
Gatlinburg is seeking to do something similar and share the rich heritage of Appalachian culture during their 13th annual Smoky Mountains Tunes and Tales series. This is an event like no other where downtown comes alive with story, song, dancing and much more. The Smoky Mountains Tunes and Tales series take visitors back to the days of yore as costumed musical performers, storytellers and artisans portraying various time periods from the 1800's to today perform in simultaneous ten-minute performances throughout the night in downtown Gatlinburg.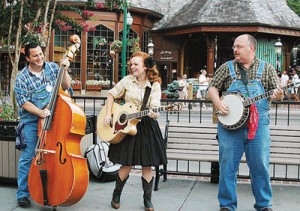 These performers arrive each night in a horse drawn carriage ready to share their Appalachian heritage and art with visitors all over downtown. Their performances cover the gamut, ranging from delicate dulcimer playing, clogging routines, and blue grass to mountain storytellers and gospel groups. The Tunes and Tales series makes it a priority to teach the audiences about the rich Appalachian heritage that hails from the Smoky Mountains region and audience members are often asked to interact with performers and practice or learn certain musical or dance numbers.
Previously this event series has been exclusively held during June and July. However, this series will begin in downtown Gatlinburg in April and continue through May on Fridays and Saturday nights. Starting June 14th this event will be seven nights a week through to August 10th. Visitors can enjoy these mini-performances each night from 6:00 pm to 11:00 pm throughout downtown, and the best part is these events are absolutely free.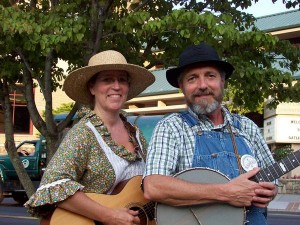 If you're visiting Gatlinburg this April through August this exceptional arts series that offers fun surprises around every bend is something not to miss. Not only can you shop, dine, and stroll the Parkway during your vacation, but you will have the opportunity to learn about the days of yore and interact with a variety of talented Appalachian performers and artists during your leisurely evenings. Come celebrate and take part of this extraordinary showcase of rich music, arts, and traditions of the Great Smoky Mountains!