For many travelers, simply touring a destination and taking pictures is not enough anymore. Eco-minded travelers, naturalists and those committed to service are seeking Eco-tours, volunteer vacations, and educational ventures more than ever before.  They are seeking a deeper connection, understanding and perspective of the places they visit.
Travelers visiting the Great Smoky Mountains National Park have a chance to have one such experience. Through the Smoky Mountain Field School they now have the chance to go beyond the visitor center and mountain overlooks and delve deep into the history, ecosystems and preservation of this phenomenal national park. As Program Director Joel Zachary relays,
"The Great Smoky Mountain Field School has contributed to the preservation of the Great Smoky Mountains National Park by teaching participants how to effectively use its resources with little impact."
The Smoky Mountain Field School is now in its 36th year of operation. The classroom is none other than the 800 square miles of The Great Smoky Mountains National Park itself. This field school offers numerous options from indoor workshops to outdoor field adventures with focus on areas such as wildlife, history, and flowers in the park to sports such as fly fishing and hiking.  As Elizabeth Dupree, Chief of Resource Education in the Great Smoky Mountains National Park notes on the national park's website, these courses allow you to "Get to know your national park, its landscape and wildlife, and intrinsic value to humankind while renewing the family spirit, making a new friend or simply fulfilling a desire for a wilderness learning adventure."
The Smoky Mountain Field School instructors are top notch. The dedicated and highly qualified staff ranges from college professors to park personal, park retirees, naturalists, and area wildlife advocates.  As Joel Zachary current Smoky Mountain Field School Program Director explains, "Seven hundred people participate annually in these workshops and programs. The programs and instructors are so popular many people return year after year to continue to take classes under the same instructors."
A Pair like No Other
This unique field school represents a strong and unique partnership between The University of Tennessee at Knoxville and The Great Smoky Mountain National Park. The Smoky Mountain Field School was born of a cooperative effort between the Great Smoky Mountains National Park and the University of Tennessee.
In the late 1970, Park Assistant Chief of Interpretation Don DeFoe, and University director of non-credit programs Gayle Cooper began the joint effort. As Joel Zachary current Smoky Mountain Field School Program Director describes, "The University and Park Service work together toward a mutual benefit for the participants.  The University is pleased to have such a partner and is grateful for the many professionals who work in our parks. "
An Educational Vacation
A workshop taught through the Smoky Mountain Field School is the perfect addition to any vacation.  Since most workshops are day or weekend workshops. The Smoky Mountain Field School can easily be incorporated into vacation plans.
The Smoky Mountain Field School is popular with area residents and visitors alike.  As Program Director Joel Zachary describes,
"Tourists participate in our program. Some come here on vacation to take our workshops and others [have] relatives here that they can also visit in one trip and even come together for a class"
Vacation planners can visit the UT website to view and sign up for courses that coincide with their vacation plans. Or they can plan their vacation around a specific workshop they are interested in. Either way, participants are sure to walk away with a deeper understanding, love, and knowledge of the park.
A Community Asset
Not only is the Smoky Mountain Field School a great asset to the preservation and conservation of the Great Smoky Mountains National Park, but it benefits the local community.  As Joel Zachary, Smoky Mountain Field School Program Director, explains "[this program benefits the surrounding community] by contributing to the local economy, exchange of cultural heritage and reducing park impact through education."
Tried and True: Course Favorites
These favorite courses have been offered before, and will be repeated this fall:
Elk in the Smokies                                                                                           09/21/13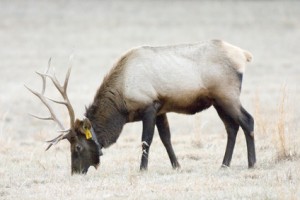 Tourists flock to the Smoky Mountains every year to experience the recently re-introduced Elk. Visitors seeking a more in depth understanding of this experimental park venture can take this course.
Elk, which had been extinct in the park for over 150 years, were re-introduced in Cataloochee Valley as part of an experimental project. Participants in this course will learn more about the re-introduction of the elk and how the park tracks and monitors them. Learners will also get to view elk in their mating season, learn more about their behaviors and hear their bugling.
Fall Nature Photography                                                                                10/26/13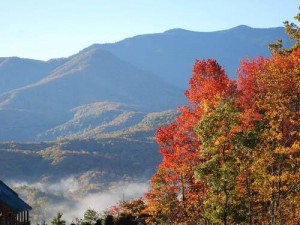 Fall is one of the most photographed seasons in The Great Smoky Mountains National Park. For nature photographers-in-training that want to further develop their nature photography skills, the Fall Nature Photography class is a perfect fit.
Participants in this workshop will learn techniques for designing photographs with combined subjects of landscapes, waterscapes, and fall colors.  Learners will also be exploring elements of perspective, composition, light, exposure, and manipulation of equipment.
Incredible Edibles and Traditional Medicinals                                               10/05/13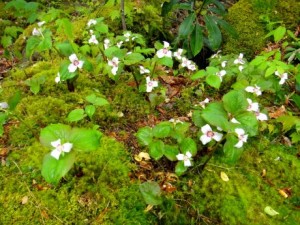 Participants in this course will spend a day learning how early settlers and Native Americans identified and used plants for food, medicines, crafts, and in daily life. The instructor will tell "herb-lore and legend," as learners search designated areas for these special plants and herbs.
 A Smoky Mountain Day Hike                                                                          10/06/13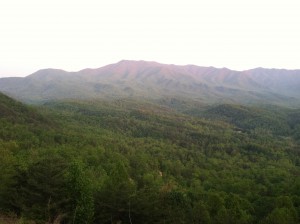 This moderate seven-mile day hike will take explorers on a physical and learning journey. In addition to experiencing spectacular views, Participants will learn more about the flora and fauna of the park, hear a rich history of the area, and scout beer scat and animal tracks.                                                       
Introduction to Orienteering                                                               10/19/13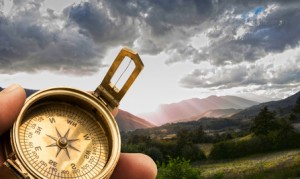 This course teaches participants the process of using a map and compass, and how to best travel from one place to another.  Participants will learn through lectures, classroom activities, and field exercises.
.
New Courses This Fall
The Great Smoky Mountains offers some of the most pristine and remote streams for fly fishing in the country.  So if you've wanted fly fish ever since you saw the movie, A River Runs Through It, now is your chance. The Smoky Mountain Field School is offering two fly-casting/fly-fishing workshops this fall.
Introduction to Fly-casting & Fly-fishing                                                        09/14/13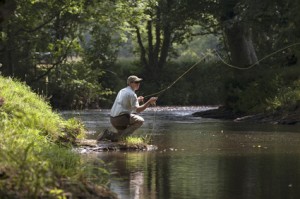 This course will provide participants with the basic foundation they need to get started. Learners will gain knowledge of fly-fishing equipment, casting techniques, and fly identification
Advanced  Fly-casting & Fly-fishing                                                               09/21/13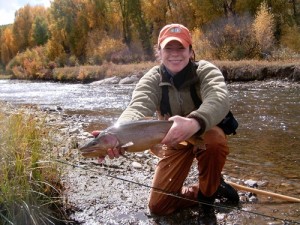 Designed for the more experienced fly-fisherman this course will offer advanced instruction in specific fly-fishing casts such as rolls, pick-ups, side arm, and pile casts. Participants will also learn more about aquatic insects, stream reading and more.
This course provides the experienced fly-fisherman with advanced instruction in fly-fishing casts including rolls, pick-up and lay down, side arm, high sticking, and pile casts. You learn about aquatic insects, hydraulics, stream reading, and lies. Weather permitting; instruction will take place in a local stream where you'll try newly-learned skills and techniques.
A "Moth-er's" Night Out                                                                                09/28/13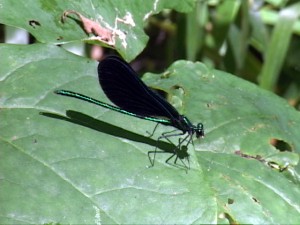 If creepy, crawly night critters don't give you the jitters, this might be the workshop for you.  Participants in this course will learn about nocturnal insects and actually participate in luring, catching, and identifying them on sheets using a black light. This program will search for moths, dobsonflies, caddis flies, mayflies and more nocturnal insects.
Public & Private Lands-Providing Habitat Buffers for Our Smokies 09/28/13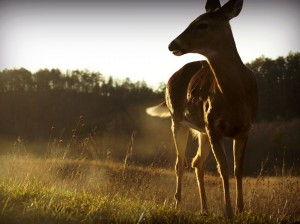 This workshop will be led by the Foothills Land Conservancy (FLC) as they present information on the public and private land projects that provide valuable habitat buffers for The Great Smoky Mountains National Park. This workshop will include a guided hike, led by an FLC staff member as participants explore the benefit of the corridors between the park and the neighboring Cherokee and Nantahala National Forests.
.
Sign Up and Start Exploring
For a full listing and in-depth description of courses visit: the Smoky Mountain Field School website. Also if you have any questions or want to know more contact the school:
Address:
Conferences and Non-Credit Programs
600 Henley Street
Suite 313
Knoxville, TN 37902
E-mail: smfs@utk.edu 
Phone: (865) 974-0150
.