Live Gatlinburg Webcam View of Mt. LeConte – The Great Smoky Mountains
Elk Springs Resort is currently live with the most recent webcam from the Great Smoky Mountains. The webcam is mounted atop "Almost Heaven", a 4 bedroom 4.5 bath with theater room and sauna. The camera looks out upon Mt. LeConte – Elevation 6,593 Feet.
It can be a little hazy depending on the location to the mountains, sun position and temperature. The camera will be dark at night with the exception of one gas street light on Elk Springs Way.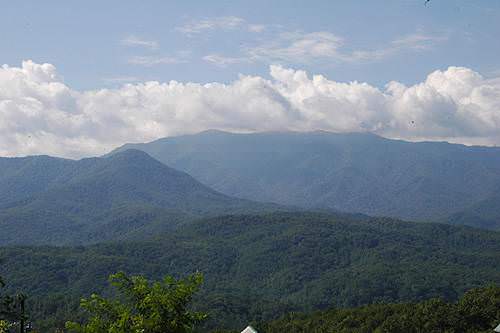 The above photo can also be seen at the following link: Gatlinburg Cabin Rentals