Reasons for Large Groups to Choose Vacation Rentals in the Great Smoky Mountains
Large group vacations are a wonderful time to make memories and share experiences together. When searching for the best Smoky Mountain vacation rentals to accommodate your large group look no further than Elk Springs Resort. Truly one of the best places for large group vacation accommodations, CNN Travel ranked Elk Springs Resort as one of the "Top 7 Destinations in the Country for a Group Stay."  Whether it's a family reunion, a group of college friends or a traveling team finding the right large group vacation rental can be a challenge.  People want the ability to congregate and hang out as well as step back and relax away from the crowd. Elk Springs Resort provides superiors large group vacation rentals that are sure to make your group's trip one to remember!
Outstanding Amenities
You have numerous options when searching through Smoky Mountain vacation rentals.  But you will be hard pressed to find any large group vacation rental that offer the number of luxury amenities at Elk Springs Resort. Imagine shooting pool with a cluster of your favorite friends or battling out your cousins on the fuse ball table or catching a flick in your cabin's theatre room.  With amazing amenities such as game rooms, fire pits, hot tubs, home theaters, wrap-around decks and much more, your group doesn't even have to leave the cabin to have a stellar time together. Some of the large group vacation rentals at Elk Springs Resort even feature private pools.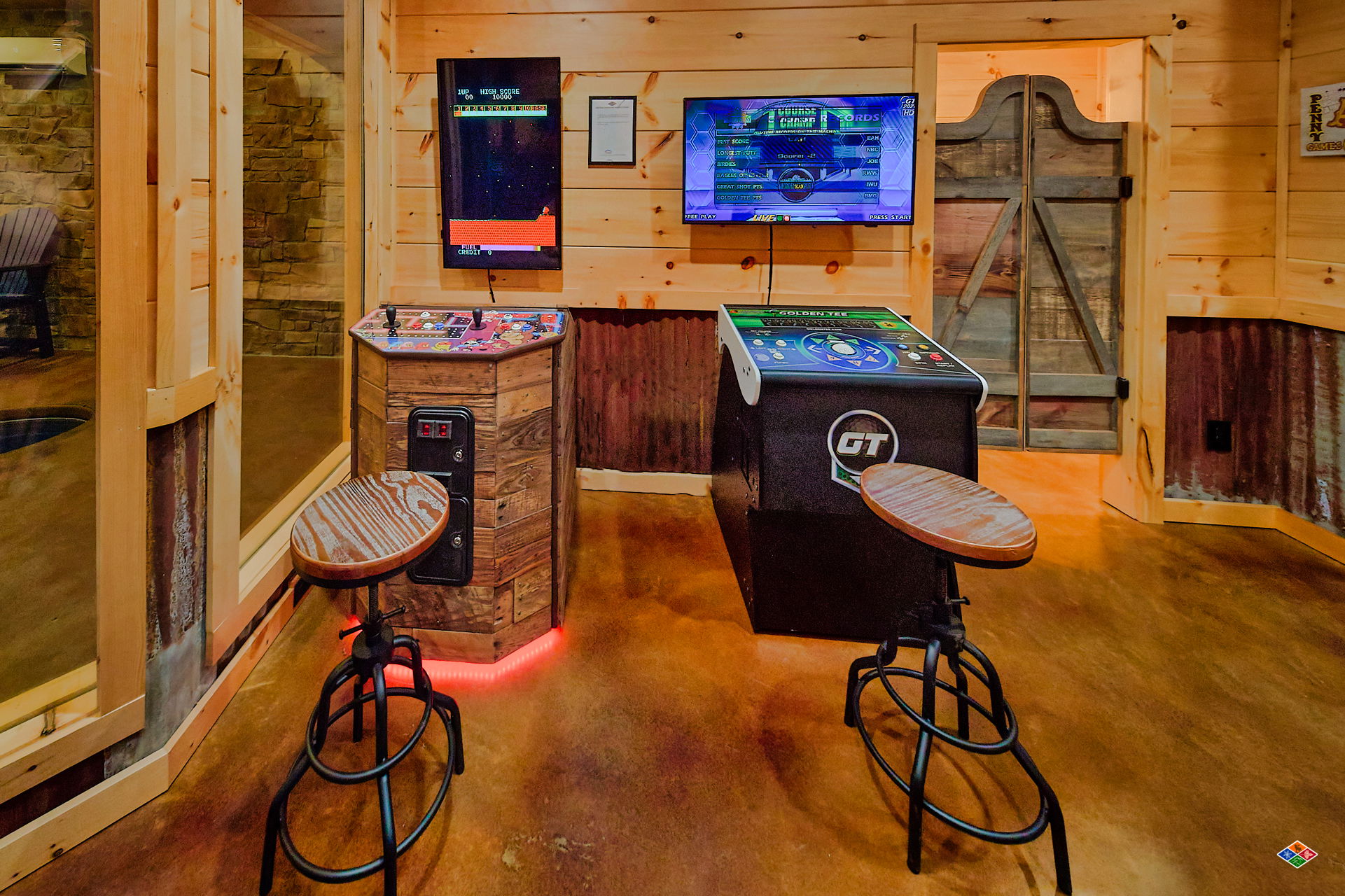 Affordability
Planning your next large group vacation in the Smoky Mountains has many advantages, but one that many people forget is how much more affordable accommodations can be when you are staying in a large group vacation rental. When splitting the costs across a group of people it makes your large group vacation more affordable for everyone.   Elk Springs Resort offers a wide variety of large group vacation rentals with various price points to meet the needs of most any budget.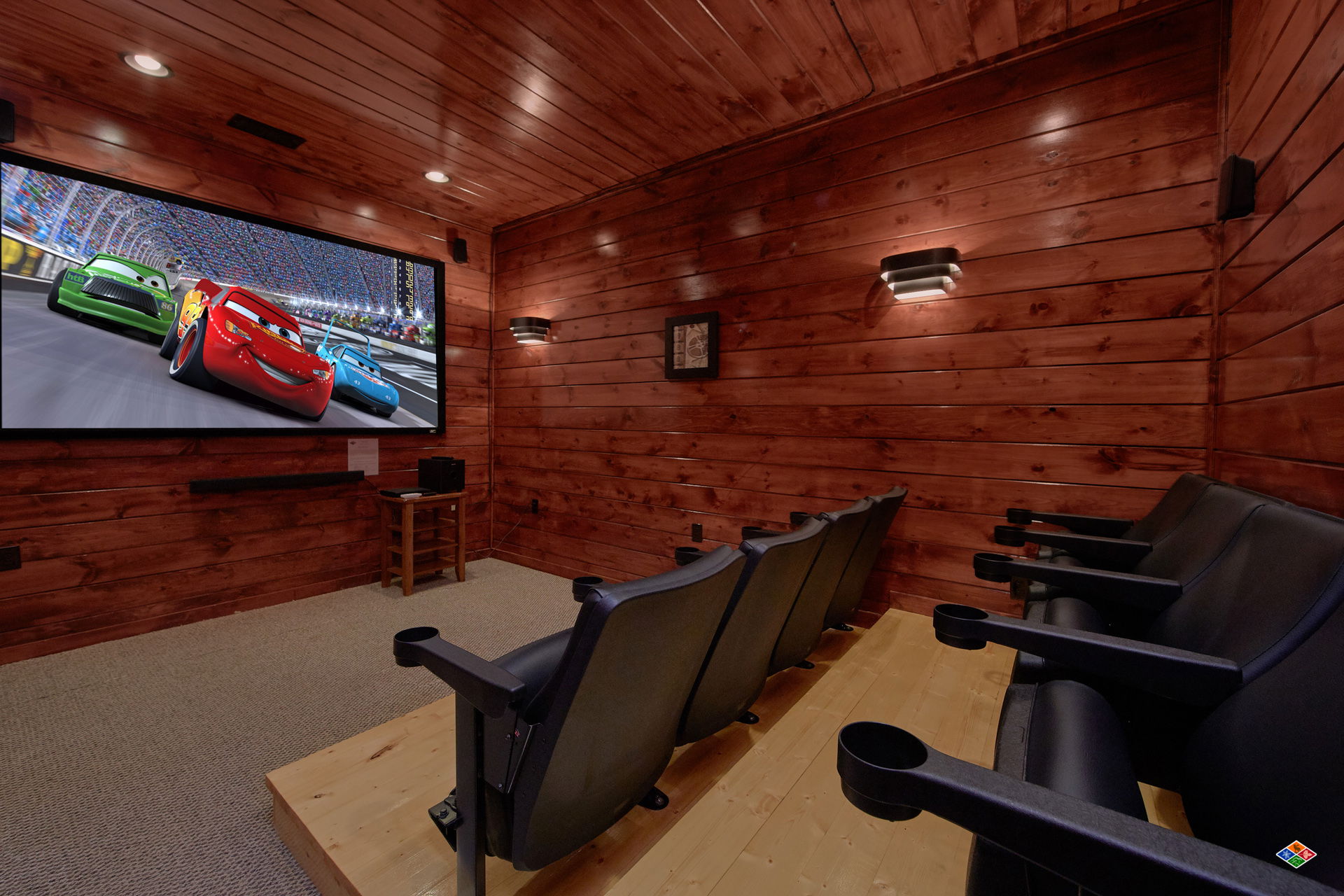 Meaningful Mealtimes
When finding the right cabins for rent in the Smoky Mountains, don't forget to think of mealtime! Having a spacious, well-quipped and comfortable kitchen space makes it more likely for your large group to cook and dine together in your cabin.  Whether you are making a hearty group breakfast for all or flipping burgers on the grill on your wrap around deck, Elk Springs Resort provides a wide selection of large group vacation rentals to make your meal times with the group fun and meaningful. Enjoy the state-of-the art amenities in each cabin such as fully stocked kitchens with modern appliances, to grills, fire pits and much more.  With spacious kitchen and dining areas as well as wrap around decks and more your group can spread out and chow down without feeling rushed or cramped.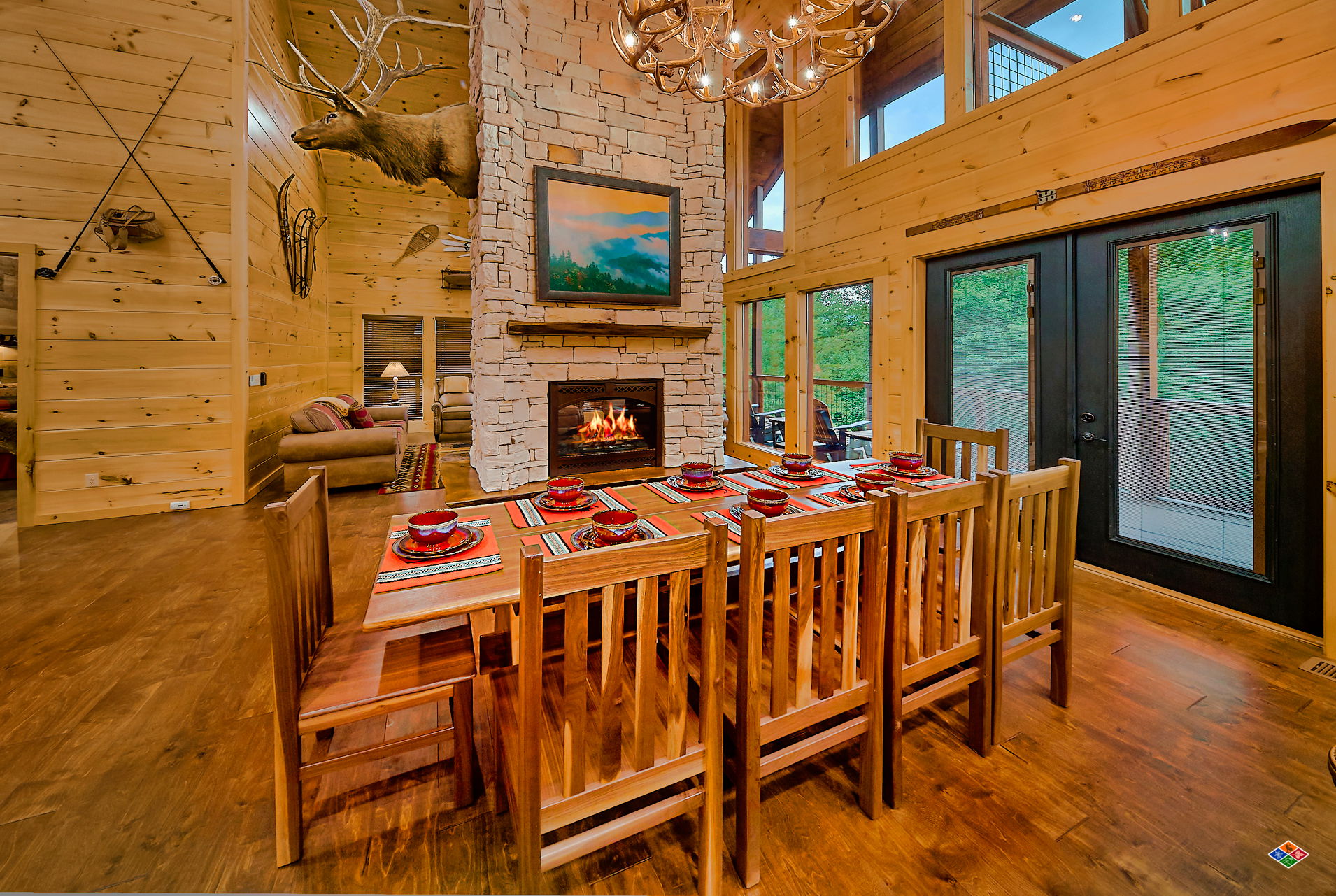 Custom Designed Group and Cluster Cabins
Finding large group cabins for rent in the Smoky Mountains can be challenging. However, Elk Springs Resort makes planning your large group vacation easier with a wide range of lodge-like, cabin that can accommodate more than thirty people.  Big Bear Lodge Cabin is one such example. The large group vacation cabin features 7 bedrooms, 6 baths, 3 decks, and can sleep up to 34 people. With 2 pool tables, 2 air hockey tables, 2 foosball tables, a hot tub and access to a seasonal community pool, For groups that want to be close but still have some individual space to retreat and replenish Elk Springs Resort offers a cluster of 5-bedroom cabins that accommodates up to 100 people, side by side for this purpose of bringing people together.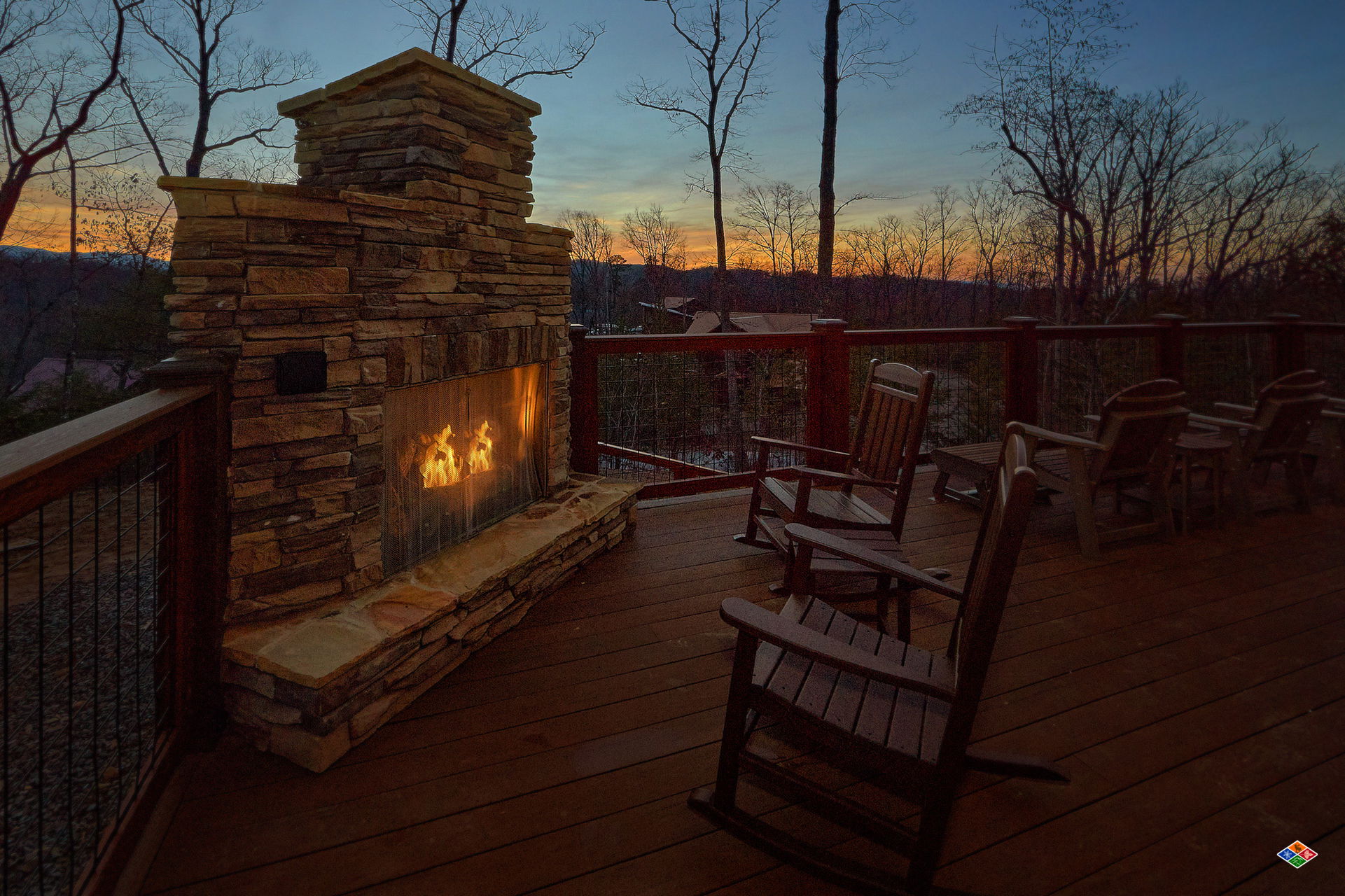 Convenient Access to Area Attractions with Group Discounts
Smoky Mountain vacation rentals feature a vast array of options. An additional appeal of Elk Springs Resorts for large group vacations is its location.  Located just down the road from the Historic Great Smoky Mountain Arts & Crafts Community, Elk Springs Resort is incredibly convenient to both Pigeon Forge and downtown Gatlinburg (less than fifteen minutes to each."  Even better many of these area attractions such as Ober Gatlinburg, Anakeesta, Dollywood and many more offer group discounts.  Some even curate custom experiences and packages, ensuring an unforgettable stay for your large group in the Great Smoky Mountains!