Hurry! Grab a Luxury Gatlinburg Cabin Rental Now For The Fall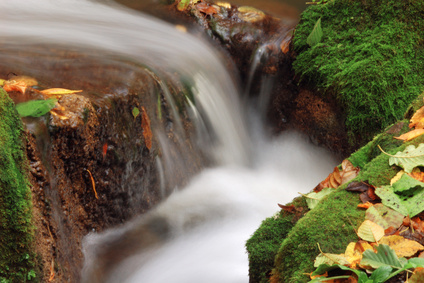 Did you know that Labor Day is this weekend? Of course you do, but that also means the end of summer here in the mountains of Gatlinburg and the beginning of fall. While the temperatures are still boiling in some areas of the country, the Great Smoky Mountains is starting to slowly cool down. With the kids back in school and work picking up again after the summer holidays, you probably didn't even realize that you may have a vacation coming up. Don't worry, while plenty of our cabins are booked for the fall season we still have some great Gatlinburg Cabin Rentals waiting to entertain your family so you can enjoy the fall colors.
Did you know that the first Labor Day was celebrated on September 5, 1882? It was designed to celebrate the hard work of the men and women of this country. More than one hundred years since, Americans are working harder than ever to find the American dream. Yet even the busiest of bees needs a vacation, right? That is why we love welcoming guests to the Elk Springs Resort each year for Labor Day and into the fall season in one of our
Gatlinburg vacation rentals
. We know how hard you work to give the best to your family – even your kids need a break from all that school work that keeps their minds busy!
While there aren't any specific events going on for the weekend, there is still plenty to see and do. If you have never been to Gatlinburg before, you need to take a stroll along the Parkway. Be prepared to do some heavy shopping as tons of stores will be hosting Labor Day sales that are certain to get everyone in your family excited. Don't forget about the outlet mall next door in Pigeon Forge, which will be hosting a massive sale weekend event of its own.
After a day spent walking and shopping around town, we recommend that you treat yourself to dinner downtown. Want something casual? Stop by the Smoky Mountain Brewery for some easy eating. If you want to get a little dressed up and really dine in the mountains, try the Park Grill Steakhouse or the Peddler Steakhouse. You will not be disappointed! Of course, you will want to save room for dessert at Kilwin's Chocolates, Jordan Village Creamery or the Funnel Cake Company – or try all three! When it comes to satisfying a big appetite, you simply cannot go hungry in Gatlinburg.
As summer slips into fall, more and more people can be seen hiking in the Great Smoky Mountains National Park. Since the park is located just a short drive from your cabin, there is no reason why you cannot fit in a quick day hike during your vacation. Just remember to pack plenty of water and snacks, as well as your camera to record the amazing vistas that can be observed from all of the GSMNP.
Fall Gatlinburg Cabin Rentals
So what are you waiting for? Plan your Labor Day vacation now at one of our 1,2,3,4 or 5 bedroom cabins. When we say luxury cabin rentals, we mean the absolute works. From flat screen TVs and home theatre rooms to hot tubs, gas grills and free wireless internet, you will feel like you are staying in your own home – but with a gorgeous view of the Great Smoky Mountains. Call or email us now to reserve the cabin of your dreams and let us take care of the rest!