Happy Thanksgiving 2010 from Elk Springs Resort
It is that time of year again to gather around family and friends to think about everything that we are thankful for. At the Elk Springs Resort in Gatlinburg, TN, we have so much to count our blessings for. Of course, all of our wonderful guests that have visited us during 2010 and are staying with us now for Thanksgiving. A special thanks to our repeat guests or, as we like to call them, friends, who continue to make the resort a wonderful place to vacation.
Live webcam view of Gatlinburg, TN: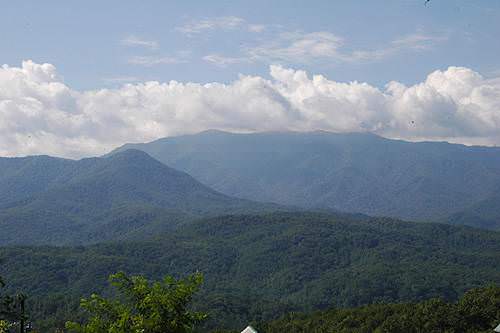 Another thanks goes to the amazing staff that works hard everyday to make Elk Springs the premier luxury cabin rental resort in Gatlinburg, TN. Without you, our guests couldn't check in, enjoy their amazing cabins, and experience a vacation unlike any other.
To the troops who cannot be with their families on Thanksgiving because they are protecting our freedom, thank you from everyone at the Elk Springs Resort. On today and everyday, we commend your courage and strength to keep America wonderful.
We hope that you have a wonderful Thanksgiving filled with delicious turkeys, scrumptious mashed potatoes, and warm pumpkin pies topped with whipped cream. Perhaps the only thing better than a cozy Thanksgiving spent with the ones we love most is knowing that…Christmas, Hanukah, and New Years Eve is right around the corner! Our cabins are filling up fast for the final month of the year, so please call us soon to hold a spot for your December holidays.
Although the office will be closed on Thanksgiving Day, please feel free to contact us afterward with any questions you have about booking a luxury Gatlinburg cabin rental during December. And don't forget to ask about the specials that we are running!