Get Ready For The Spring Wildflower Pilgrimage 2011 In Gatlinburg, TN
Camera? Check. Hiking shoes? Check. Guide to the GSMNP? Check.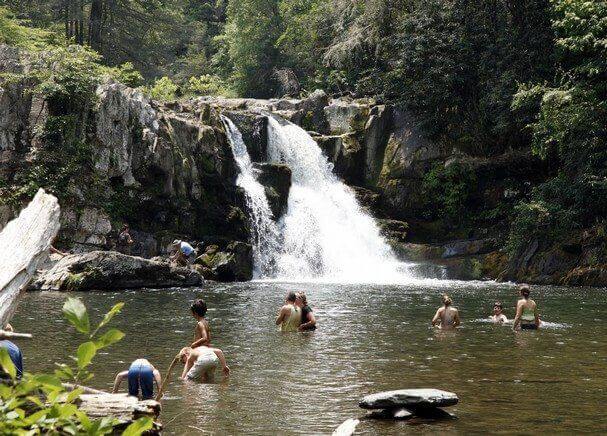 Sounds like you are ready for this year's Spring Wildflower Pilgrimage in Gatlinburg! Whether this is your first trip to Gatlinburg or your tenth, we are excited to welcome our "spring pilgrims" to Elk Springs Resort. If you don't already know, the pilgrimage will be held from April 26 to May 1 in the Great Smoky Mountains National Park. Each year this five-day event features not just the local fauna and flora of the park, but also art classes, photographic tours, history walks and seminars.
You can register online for the events you wish to attend or in person once you arrive. Registration begins on April 25 at 5 p.m. in the Mills Conference Center, and will continue throughout the event. The pilgrimage is made possible by several participating sponsors like Ripley's Aquarium of the Smokies, Sidney James Mountain Lodge, The University of Tennessee at Knoxville, Arrowmont School of Arts and Crafts, and the Gatlinburg Garden Club.
All of the tools you need are either available online or in person at registration. Items like guides, maps and brochures will help you decide what events to attend. The "Wildflower Checklist" can be purchased for just $2.95 and is a must-have for any spring pilgrim. Stay for the entire five-day pilgrimage or just for one, but make sure that you don't miss out on this revered annual Gatlinburg event. Don't forget to bring a camera along to participate in the photography contest; no matter what type of camera you use, your photo could be the next big winner!
So what are you waiting for? Go ahead and book your favorite luxury Gatlinuburg cabinrental now. Since thousands of people will participate in the annual Spring Wildflower Pilgrimage, cabins do go quickly around this time of year. Feel free to contact us via email or by phone with any additional questions you may have.