Gatlinburg TN – Live views of Mt. LeConte
This week should provide beautiful views of Mt. LeConte live from Elk Springs Resort Luxury Gatlinburg Cabin Rentals. Be sure to bookmark the link below to see a Gatlinburg Sunrise or Gatlinburg Sunset. Gatlinburg Tennessee, a Live Webcam shot of Mt. Leconte (elevation 6,593 ft.) in the Great Smoky Mountains National Park. The view is looking to the Southeast From Elk Springs Resort, Gatlinburg, TN.
Camera located atop "Almost Heaven" – 4 Bedrooms, 3.5 Baths, Sauna & Home Theater Room.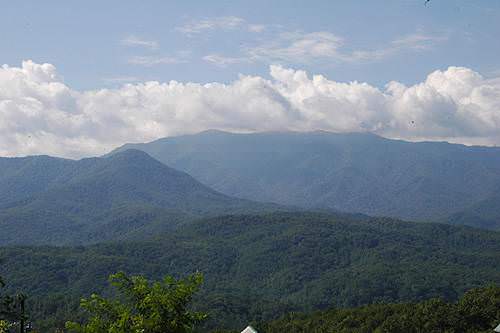 You can view our Gatlinburg webcam live 24 hours a day at: Gatlinburg Webcam