Fall Weather at your Luxury Gatlinburg Cabin Rental
Now that fall is truly upon us, it is time to make some wardrobe changes. If you are not familiar with Gatlinburg, TN, you may not be sure of what to bring on your next trip, so let us tell you about the weather here. As October comes to a close the temperatures will fall from the low seventies to high sixties in November, and finally into the fifties for December. If you are coming in November you will definitely want to bring a warm jacket, a hat, and maybe a scarf and gloves to be safe.
The end of the year doesn't bring much rainfall, but do expect some snow around the holidays, a truly beautiful sight to behold. If you are a fan of hiking in the snow and skiing, you will definitely want to reserve a luxury cabin at the Elk Springs Resort sometimes from December through February.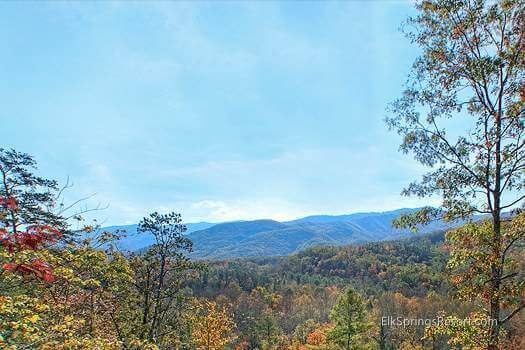 What else will you want to pack? Well, tons of hot chocolate and marshmallows for cool nights, of course! The fall is a perfect time to enjoy the steaming hot waters of a hot tub that comes standard with all of our beautiful cabins; don't forget to pack a bathing suit, but don't worry about towels — we have plenty here! In case it is just a little too cold outside during your stay, you might want to bring some movies to enjoy on one of the many TVs in your cabin, as well as some board games or a really great book to read in front of the fireplace.
When you reserve a luxury Gatlinburg Cabin Rentals for the fall season, it is the perfect time to take a vacation that is focused more on relaxing, and less on rushing around town. Don't feel guilty about the endless hours you can spend lounging around the cabin, but rather view it as a gift to yourself for all of the hard work that you put in this year. You deserve it!
If you have any additional questions about fall in Gatlinburg please feel free to contact our main office. Stay tuned to our blog to stay updated on all of the fun activities that you can enjoy during your stay in Gatlinburg this fall and winter season.