1 great reason to visit a cabin in Gatlinburg – Dogwoods during the Spring!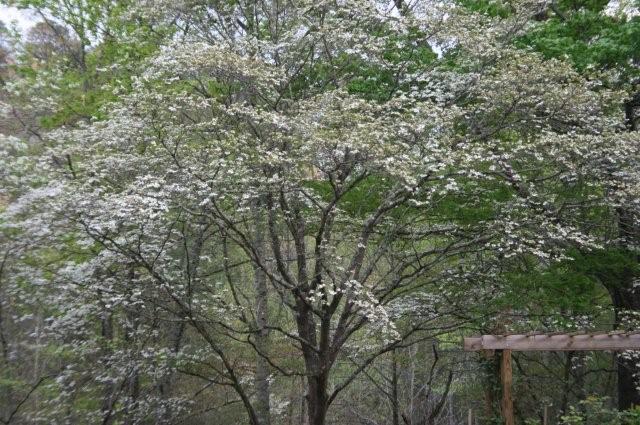 Elk Springs is covered in dogwood trees. A leisurely walk around the resort, with a stop at the gazebo for a glide on the swing and a view of the mountains, will also provide unparalleled views of these wild white trees. Visitors will also spot many varieties of birds on the feeders, and bunnies in the woods.
A drive through town offers sightings of cherry trees, red buds, crepe myrtle, pink dogwood, every color of tulip, and many other spring time favorites. There are ducks in the streams and deer in the national park. For the adventurers, go on a hike in search of black bears. At night, go to a baseball game, stroll down the strip to hear local musicians, or retire to your cabin to porch sit and take in the frogs' and crickets' songs.
This is a beautiful time of year in the Smokies.
Enjoy the spring in a Gatlinburg Cabin.