Spring Events in Gatlinburg

Spring is a beautiful time of year to come to Gatlinburg and the surrounding area. The Farmers Market opens in May, and there are so many outdoor activities to do with the whole family!
We stayed Sunday through Thursday morning during March for our first visit to the area. We had so many great and special experiences during our stay! Hiking was incredible, Ripley's Aquarium was the best aquarium I've ever been to, we made a nice dinner one night, went to the wax museum and so much more! There are an infinite number of things to do in Pigeon Forge and Gatlinburg!

- J.Y. from Toledo, OH
Weather to Expect:
While March can be tricky, it also brings the first warmth of the season with average temperatures between 45 and 70 degrees. The trees begin to wake up and the flowers bloom, and you can hike through the Smoky Mountains to see the natural beauty of the area. Click here for some of our favorite trail options and see spectacular waterfalls.
March Activities
With cold temperatures finally abating, and warm, sunny days on the horizon, spring is the perfect time to visit. In March, visitors can look forward to seeing the first signs of life reemerge from the cold winter months.
Smoky Mountain Spring Fest March 19 - June 8, 2014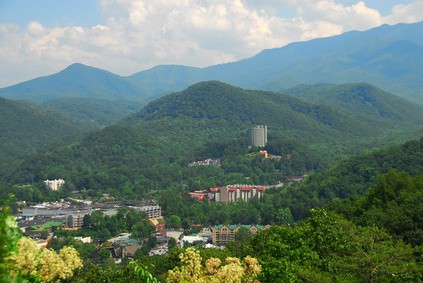 Visitors can expect to see the streets of Gatlinburg in full bloom with baskets of flowers abound, and people out enjoying the sun. The frost has finally started to melt, and the waterfalls cascade freely.
April Activities
By April, the days are getting longer, and the nights have lost their deep chill. Outdoor fun begins and lasts through the spring, and Easter is just around the corner. Bring the family to learn more about Earth Day, and enjoy wildflower expos, arts & crafts, and music on every block!
Spring Wildflower Pilgrimage & Greener Living Expo April 15 - 19, 2014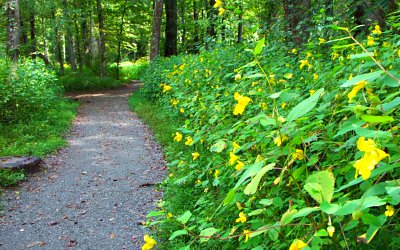 Join the knowledgeable folks from the University of Tennessee Botany Department, Great Smoky Mountain National Park and the Gatlinburg Department of Tourism on one of over 150 hikes held during the 64th annual event.
Wine, Dine & Art Crawl April 11 - 12, 2014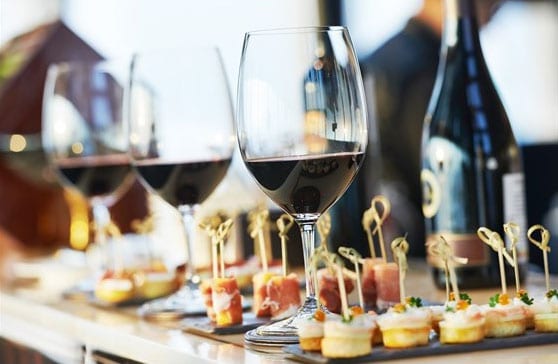 Photo credit: www.gatlinburg.com
For around $100, visitors are welcome to take a private, guided tour of the art galleries of the Great Smoky Mountains Arts & Crafts Community. Meet artists, enjoy wine from around Tennessee, and enjoy local food fare. Saturday afternoon is the Wine Fest where guests can taste wines and enjoy more food from local vendors at the Ripley's Aquarium of the Smokeys.
Mountain Man Memorial March April 12, 2014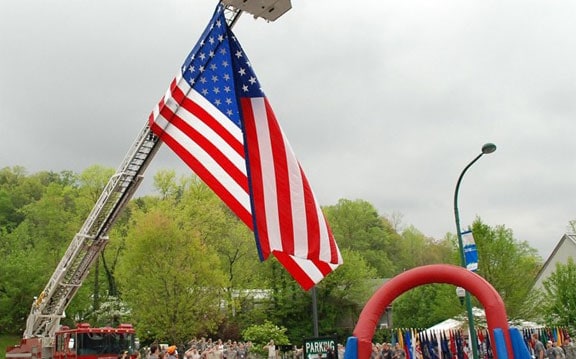 Photo credit: www.tnvacation.com
Join the 8th Annual Mountain Man March and honor the memory of Lt. Frank Walkup, a graduate of University of Tennessee Army ROTC. A group of cadets from Rocky Top Battalion march 26.2 miles, each carrying a 35-pound rucksack, to represent Lt. Walkups sacrifice in Iraq. Come enjoy the scenic views, the camaraderie, and challenge yourself all while honoring the families of our fallen heroes.
Easter Arts and Crafts Show April 16 - 19, 2014
The Gatlinburg Convention Center hosts this event in collaboration with the Great Smoky Arts & Crafts Community. Admission is free, and visitors are welcome to browse for fine, local, handcrafted goods and wares while speaking with the artists who craft them.
Easter Sunday April 20, 2014
One of the more beautiful traditions in the area, ride the sky lift up to Ober Gatlinburg for the Annual Easter Sunrise Service that begins at 5:30 AM. Afterwards come have a bite to eat at the Ober Gatlinburg Restaurant buffet from 7 AM-10:30 AM and chat with the locals and other out-of-towners on this special day.
Earth Week April 20 - 27, 2014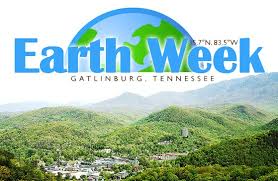 Photo credit: www.gatlinburg.com
Celebrate Earth Week in Gatlinburg! Learn about easy green practices, enjoy music, activities and games, craft stations, food and more, including the Earth Day Festival at Mynatt Park on April 24. Got a runner in the family? The Earth Day 5K is held on April 25.
Go Green Disc Golf Tournament April 27, 2014
Mills Park hosts this annual event, and Mellow Mushroom provides lunch! Open to all ages and experience. The Nantahala Outdoor Center offers a putting contest and prizes too!
Smoky Mountain Tunes & Tales April 5 - August 9, 2014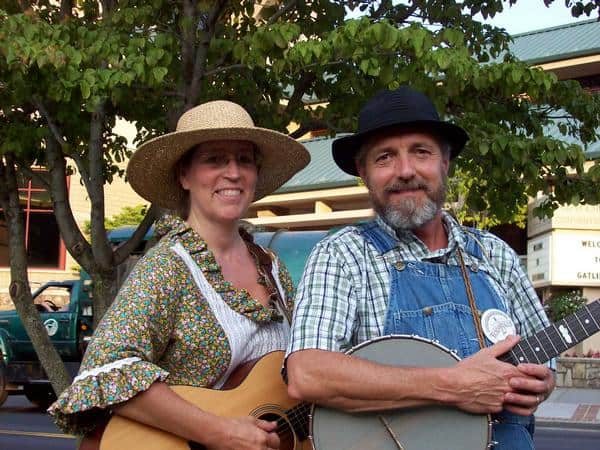 Get down on to the streets of Gatlinburg for summer-long street performances featuring musical performers, cloggers, dancers, storytellers, artisans and more! Great for the whole family, and will show off the best of the community.
Rib Fest and Wings April 26, 2014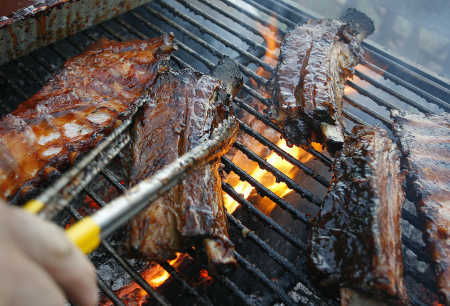 Nothing compares to a good BBQ on a pleasant, warm day in the Smokies! Casually stroll around from booth to booth sampling the different flavors, and of course, throw in your vote for People's Choice Award! Enjoy live entertainment and contests throughout the afternoon.
May Activities
Hiking in May is a perfect time to catch all the splendor of the Smoky Mountains in spring. Downtown Gatlinburg offers festivals, tons of food, and arts & crafts galore. And don'tforget the Dolly Parton parade in Pigeon Forge!
Annual Homecoming Dolly Parade May 2, 2014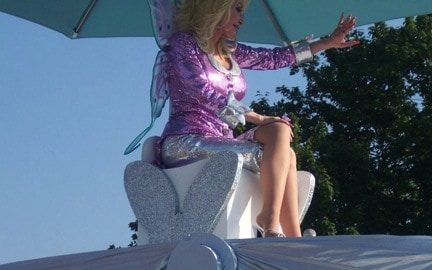 The Annual Dolly Parade kicks of Pigeon Forge Springfest! Folks line the Blue Ridge Parkway to say hello to Tennessee's favorite daughter. The celebration begins at 6pm.
Gatlinburg Beans & Cornbread Blast May 8, 2014
Downtown Gatlinburg is transferred into a festive scene to celebrate the fine culinary past of the Appalachia. don'tmiss out on live bluegrass music, games, and the first annual Corn Hole Tournament!
Sevierville 10th Annual Bloomin' BBQ & Bluegrass May 16 - 17, 2014
Not only is the music non-stop, but so is the BBQ! Teams from across the United States compete for prizes and fame. You can also enjoy crafts, a vocal competition, and tons of activities for kids.
Gatlinburg Farmers Market May 10 - October 11, 2014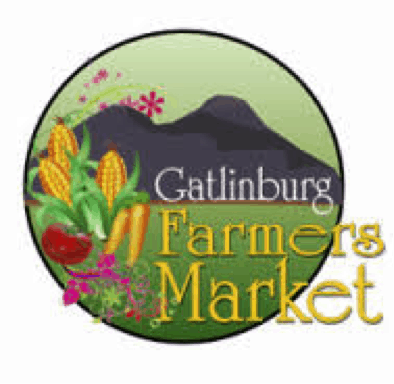 Offering local choices for healthy mountain living, the Gatlinburg Farmers Market is open each Saturday from 8:00 a.m. to 11:30 a.m. in the Alamo Steakhouse parking lot at 705 East Parkway starting May 11 through October 12, 2013.
Scottish Festival and Games Grand Parade May 16 - 18, 2014

Pull on your kilt and join in the fun of the Scottish games. Everything from bagpipes and haggis hurling to Highland athletics and Border Collie demonstrations. Food, drinks, whiskey tasting, and more are part of the entertainment that keeps the locals coming year after year.