Gatlinburg Vacation Guide
Gatlinburg Vacation Guide
Your vacation adventure in Gatlinburg starts right here! We've assembled insiders advice and years of travel experience to provide you with the information you need to start your vacation planning. From outdoor activities such as hiking, rafting and skiing to family fun parks such as Dollywood and Ripley's Aquarium of the Smokies; you'll have what you need to plan your stay. The vacation guide is free!
Brought To You By
ELK SPRINGS
RESORT
Gatlinburg, TN
It is a world-renowned preserve
of wildflower diversity—over 1,500
kinds of flowering plants are found in
the park, more than in any other North
American national park, earning it the
moniker "Wildflower National Park."
– National Park Service
Your Guide To
Gatlinburg,Tennessee
Great
Smoky Mountains
National Park
Spring
(March through May)
Spring brings with it unpredictable
weather. Changes occur rapidly
- sunny skies can yield to snow
flurries in a few hours. March is
the month with the most radical
changes; snow can fall at any time
during the month, particularly
in the higher elevations.
ON THE COVER
The spring sun brings warmth
that spreads throughout Cades Cove.
Photo By Stacie Bullard,
www.cadescovephotography.com
(this page) Grotto Falls in the Smoky Mountains
National Park. Photograph By
Dave Allen Photography/Dreamstime.com
Summer
(June through August)
Summer in the Smokies means heat, haze, and humidity.
Afternoon showers and thunderstorms are common.
Temperatures increase through the period with July and August
afternoon highs in the 90s in the lower elevations.
Ski lift from downtown Gatlinburg,
Tennessee, with a stunning
view of the Great Smoky Mountains.
Photograph By
William Britten/iStockphoto
Autumn
(September through mid-November)
Clear skies and cooler weather signal the onset of the fall
color season. Warm days alternate with cool nights.
Daytime highs are usually in the 70s and 80s during September,
falling to the 50s and 60s in early November. The first frosts
often occur in late September.
Sunrise over Appalachian
Mountains in Autumn,
Great Smoky Mountains National
Park, North Carolina.
Photograph By
Ken Canning/iStockphoto
Winter
(Mid-November through February)
Winter in the Smokies is generally
moderate, but extremes in weather
do occur, especially with an increase
in elevation. It is not unusual to have
warm temperatures in the low elevations
and snow in the higher areas.
An early winter storm coats the rocks
and trees in brilliant white
along the West Prong of the Little
Pigeon River, Great Smoky Mountains
National Park, Tennessee
Photograph By
Stacey Putman/iStockphoto
Nantahala Outdoor Center
offers trails for every hiker.
Insider's Guide
Table of Contents
6

Getting To and Around Town

Travel tips and maps of Gatlinburg

7

The History of Gatlinburg

A brief history of the area from the early 1700's to today

9

Smoky Mountains National Park

One of the most visited parks in the United States

14

14 Ripley's Aquarium of the Smokies

13 separate exhibits displaying over 350 individual marine species

16

Best Swimming Holes

Midnight Hole, Metcalf Bottoms Swimming Area,
Abrams Falls, Greenbrier, Townsend Y Swimming Area

19

Dollywood's Splash Country
Water Adventure Park

An outdoor experience for the whole family not to be missed

20

Summer Festivals

Synchronized Firefly Event, Smoky Mountains Tunes and Tales,
The Gatlinburg Craftsmen's Fair, The Gatlinburg Fine Arts Festival,
The Smoky Mountains Songwriter Festival

22

Body and Soul

Christ in the Smokies Museum and Garden educates and inspires,
Beneficial to Life Therapeutic Massage offers spa therapies plus more . . .

24

Thrilling Outdoor Adventures

Nantahala Outdoor Center (NOC), Smoky Mountain Outdoors,
Rapid Expeditions, Rafting in the Smokies, Wildwater Adventures,
CLIMB Works Canopy, Gatlinburg Ziplines

26

Best Gatlinburg Attractions

Space Needle: At the top of the town including the famous
Arcadia, Lazer Runner and The Flying Saucer Italian Bistro.
Ripley's Believe It Or Not Museum, Ripley's Moving Theatre,
Jon Dee's Hypnotized Comedy Show, Shoot'em Up Cinema,
Earthquake: The Ride, Ober Gatlinburg Amusement Park

28

Golf

The Gatlinburg Golf Course, Bent Creek Golf Village,
Ripley's Davy Crockett Mini-Golf, The Hillbilly Golf Course,
Old Gatlinburg Golf and Games

30

Best Restaurants in Town

Smoky Mountain Brewery, Blaine's Grill and Bar,
No Way Jose's Cantina, Calhoun's Restaurant, Club 812,
Cherokee Grill and Steakhouse, Alamo Steakhouse,
Park Grill Steakhouse, Bear Creek Grill, The Peddler Steakhouse

32

Ghosts, Mansions, and Mazes

Ghost and Haunt Tours, Ghost Walk of Gatlinburg, Hauntings Extreme
Ghostly Adventure, Mysterious Mansion of Galtinburg, Amazing Mirror
Maze, Ripley's Haunted Adventure, Ripley's Marvelous Mirror Maze

34

Winter Wonderland

Ober Gatlinburg Ski Resort, Winterfest, New Year's Eve Festivities
Travel Tips
Getting To
and Around
Gatlinburg
A vacation in Gatlinburg
begins with your arrival.
Here are some of your arrival
and transportation options.
The McGhee Tyson Airport is the closest major airport to Gatlinburg. Located 28 miles from Gatlinburg, the McGhee Tyson services major all airlines including Delta, American Airlines, United and US Airways. Car rentals from Alamo, Avis, Budget, Enterprise, Hertz, National and Thrifty are available on site. Taxi cabs and charter vehicles also service this location.

Once in Gatlinburg, visitors have a wide array of unique transportation options. The Gatlinburg Trolley services most of Gatlinburg, including routes to Pigeon Forge and the Great Smoky Mountains National Park. The transit service runs daily from 8am to midnight from April to October. From November to March the weekday hours are

Gatlinburg Trolley

10pm on Fridays and Saturdays. The transit system is closed on Sundays during the winter, New Years Day, MLK, Memorial Day, Fourth of July, Labor Day, Thanksgiving Day and Christmas Day. Prices for the downtown area, City Hall, East Parkway and the Downtown Parkway is $0.50 and runs approximately every half an hour. The cost for the Arts and Crafts Community is $1.00 for the entire day. The Great Smoky Mountain National Park costs $2.00 for

a round trip and Dollywood is only $1.00 for each direction. A ticket to The North Gatlinburg Parkway and Welcome Center is $0.50. There is also a transit service at Christmas called the Gatlinburg Winter Magic Trolley Ride of Lights. Check with the Aquarium or Welcome Center for hours and costs.

Walking is another option for guests. Gatlinburg is home to thousands of tourists each year. The city is well set up for walking as most attractions are close together. It is quite easy to get around by foot.

For those that prefer driving, rentals are available for those that did not arrive in their own transportation. Most parking lots are paid parking, so it is best to have a clear idea of where you would like to park and how long you

Gatlinburg Aerial Tramway

would like to be there. For day adventures, a trolley might be a more economic option.

The Gatlinburg Aerial Tramway is not only an important piece of transportation, it is also a major downtown tourist attraction. This tram starts in the middle of downtown Gatlinburg and transports tourists up the mountain to the Ober Resort. It is a great way to get an aerial view of downtown and a relaxing, scenic view of the mountains.
MAP BY STEVE WALKOWIAK, PHOTOS BY MIKE WHITENER (TROLLEY), STEVIE BILLIE JENE (TRAM)
ELK SPRINGS RESORT'S GUIDE TO GATLINBURG | 6
In 1977, this homestead was added
to the National Register of Historic Places. The
homestead was built by mountain farmer Noah
"Bud" Ogle, Great-Grandson of William Ogle.
LOOKING BACK
The History Of Gatlinburg
Officially established in 1856 with the opening of a post office in Radford
Gatlin's general store, Gatlinburg has a rich history.
In the early 1700's the Smoky Mountains were used by Cherokee hunters and American trappers and traders. Many may have camped along the way through the area, but the land was relatively uninhabited. In the very early 1800's, William Ogle decided to build his homestead. He called it the "Land of Paradise". He pre-cut the logs for his cabin and then returned home to Edgefield, South Carolina to collect his family for the move. Unfortunately, he became ill and died

in 1803 before he was able to return. Four years after his death, William's widowed wife, Martha Jane Huskey Ogle, decided to take her remaining family to the area that her late husband had fallen in love with. Her five sons, two daughters, her brother and his family, all made the journey to back to the Smoky Mountain area and found the logs William had worked on. They used the cut logs and completed the cabin that he had planned on living in. This cabin was passed down through the generations

until it was abandoned it in 1910.

By the early 1900's Gatlinburg was now a small village. With no access the public schools, the Pi Beta Phi Fraternity decided to celebrate their 50th anniversary by providing education to the local area. The Phi Beta Phi was a woman's organization that was dedicated to helping the underprivileged and was one of the first of their kind in America. Thirty-five acres of land were purchased for the creation of the school. The

school opened its doors in 1912 with 13 students. This school was a huge success and taught both children and adults. It had a large focus on arts and crafts. Many of the original buildings can still be seen today. In 1921, the school acquired another 35 acres and during this same time, the original Ogle farm was purchased by the school and the cabin was used as a hospital. From 1921 to 1926 it also became a museum for many of the mountain artifacts. The Ogle cabin has
ELK SPRINGS RESORT'S GUIDE TO GATLINBURG | 7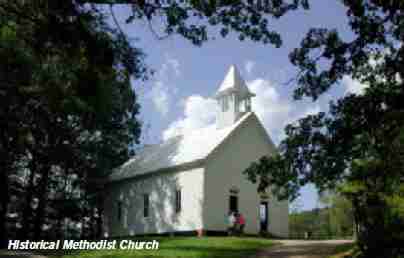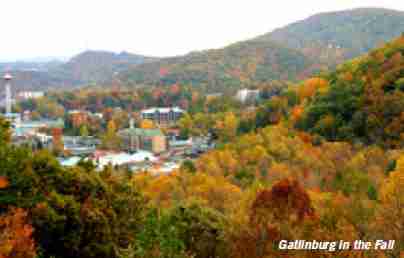 been relocated on the property, but can still be viewed by tourists today. The Smoky Mountain National Park is still home to many of the original, historical buildings.

A little over 3,400 residents have watched as Gatlinburg has become one of the most popular resort destinations in North America. Both the natural and manmade

attractions have become increasingly popular as tourists travel to here from around the world. The mountainous area creates a varied yet comfortable temperature range. The summer daytime temperatures range from 69 to 80 degrees. Wintertime tends average 45 to 60 degrees. This climate is ideal for everything from hiking to skiing.

There is an extremely large choice of both outdoor and indoor activities. Visitors travelling to Gatlinburg find that they need additional return visits to take in all of the sights and to relive the ones that they enjoyed the most. Gatlinburg hosts approximately 35,000 guests daily. The large volume of visitors has created a town where hospi-

tality is the main industry.

One visit to Gatlinburg will show you what others have known for years. Gatlinburg has become the resort village of choice for thousands of travellers year after year. Come to our town and see exactly what the fuss is all about. Gatlinburg is guaranteed to leave you wanting to come back for more.
CLOCKWISE FROM TOP, PHOTOS BY; Tim Mainiero/iSTOCK, Janusz Kwasny /iSTOCK, STEVEN SUTTON/iSTOCK
ELK SPRINGS RESORT'S GUIDE TO GATLINBURG | 8
Main Attraction
Great Smoky Mountains
National Park
One of the most visited parks in the United States is the Smoky Mountains National Park.
This natural preserve is home to over 66 species of mammals and 39 species of reptiles on its
522,419 acres of land, making it one of the largest protected areas in the United States.
The park is centered on the border between Tennessee and North Carolina with plenty of driving
access for those that wish to visit this unspoiled wilderness location. There is no entrance fee
to this park; guests can visit and explore as often as they would like at no charge.
Fog rolls in over Mount LeConte, Great Smoky Mountains National Park, Tennessee
PHOTO BY KEN CANNING\iSTOCK
ELK SPRINGS RESORT'S GUIDE TO GATLINBURG | 9
For those that love nature, this park is a paradise. There are over 800 miles of hiking trails suitable for hikers of every experience level. Trail maps can be picked up at the visitor's office. You can choose from popular paths to remote wilderness expert hikes. Be prepared to witness wildlife and breathtaking views as you travel the trails. Please be sure to read all trail warnings and news before venturing out on a new path. For those that prefer horseback, there are hundreds of miles of trails for horse and rider enjoyment. You may bring your own horse or rent horses at one of the stables. Hayrides and carriage rides can be arranged for those that are looking for a more romantic experience.

(clockwise from above)
Bridge in Great Smoky
Mountain National
Park, biking one of the
trails, dwarf crested iris
wildflowers, curious
horse in Cades Cove.
PHOTOS BY KEN CANNING/iSTOCK (IRIS AND HORSE), © NOC (BIKER)
ELK SPRINGS RESORT'S GUIDE TO GATLINBURG | 10
Waterfalls have always been a source of enjoyment and relaxation for many. There are over a dozen popular waterfalls; some are easy to access while others require a short hike or drive. Visit one or all of these magnificent water displays during your trip to Smoky Mountains National Park.

Other recreational and leisure activities include picnic sites (both casual and reserve sites are available), bicycling, car tours, and fishing.

There are over 90 historical buildings to be explored. This national park hosts one of the largest historical building collections in the Eastern United States. Many of these buildings have been reha-

bilitated or preserved so you can enjoy them as they would have originally been. Make sure you stop by the visitor's office for a list of daily activities to get the most out of your visit. The scheduled programs are designed for both entertainment and education and will allow you to experience areas of the park that you may otherwise not have had a chance to visit.

From history to scenery and from fish to mammals, there is so much to see and explore. This is a national treasure that should not be missed. Plan a hike or attend a workshop, the options are endless during your visit to Smokey Mountains National Park.
PHOTOS BY Tim Mainiero/iSTOCK (WATERFALL), © NOC (FLY FISHING)
ELK SPRINGS RESORT'S GUIDE TO GATLINBURG | 11
Shark Lagoon: The
ultimate underwater
experience without
getting wet.
site-seeing
Ripley's Aquarium of the Smokies
Designed by the famous Ripley's Believe it or Not organization, this marine
attraction has quickly become a very popular tourist destination.
An absolute must see when visiting Gatlinburg is Ripley's Aquarium of the Smokies. Voted as one of the top Gatlinburg tourist attractions, this aquarium features 13 separate exhibits displaying over 350 individual marine species.

SHARK EXHIBIT

The brand new shark exhibit has been a hit for all visitors of all ages. It gives guests an

interactive experience into the world of these amazing predators. Guests can experience the feel of a shark bite, they can view the anatomy of a shark and they can learn interesting and unusual facts about strange items that sharks have eaten. There are over 30 hands on displays in this area alone. The Shark Lagoon allows visitors to come face to face with these giant predators.

Visitors walk through a magnificent underwater tunnel and see giant turtles and sting rays along the way. This enclosed glass tunnel allows you to feel like you are actually underwater with these giants as they swim around you.

Stingray Bay

displays over 100 rays of various breeds. You can observe divers hand feeding these

gentle animals or touch them yourself as they swim up to you at the shallow end of the tank. These large animals enjoy interacting with guests so there is plenty of opportunity to touch and observe them in their habitat. As stingrays can grow over 6 feet in length, it is remarkable to watch them gracefully gliding through the water. For an even more interactive experience, guests
PHOTOS © RIPLEYS BELIEVE IT OR NOT
ELK SPRINGS RESORT'S GUIDE TO GATLINBURG | 14
have the option to purchase entrance to the "Touch a Ray Bay" where they can fully immerse themselves in a stingray pool for a completely interactive experience. Instructors are on hand for both the shallow pools and interactive programs to answer any questions you may have.

The Discovery Center

is a fantastic way for children to learn more about the marine environment. The hands on displays and games are entertaining and educational for all age groups. This area allows children to view an aquarium from the inside out. There is the opportunity to touch live sea life, solve puzzles and play games with your family or other guests.

Penguin Playhouse

is another completely interactive display. Clear underwater tunnels will give you an inclusive experience into the life of a penguin both below and above the water. Watch penguins swim beside you and pop up on land. You are so close to these adorable animals that you can see them playfully wink at you. Here, you will learn new and interesting facts about this unusual species.

From tropical rainforests to the depths of the ocean there are over 10,000 sea creatures for you to learn about and explore. Learn facts about schooling fish or about the life of a jellyfish. Watch divers interact with sharks or the staff as they feed the penguins. Visit the control center to see firsthand how technology keeps

| | |
| --- | --- |
| the building and animals living comfortably in their environment. No matter what type of experience you are looking for, there is something for everyone to enjoy at the Ripley's Aquarium of the Smokies. | Ripley's Aquarium of the Smokies is located at 88 River Road in Gatlinburg, TN. To reach by phone, call: 865-430-8808 or email: aquariumofthesmokies@ ripleys.com |
PHOTOS © RIPLEYS BELIEVE IT OR NOT
ELK SPRINGS RESORT'S GUIDE TO GATLINBURG | 15
COOL OFF
The Best Swimming Holes
Gatlinburg is home to some of the most beautiful swimming holes
in the Great Smoky Mountains
Swimming has always been one of the best ways to enjoy a hot summer day. It is a great way to relax and enjoy an afternoon.

For those that live in cities, swimming in an outdoor natural pool is also an experience to remember. Gatlinburg is home to many great swimming holes. The Great Smoky Mountains are rich with waterfalls, streams and lakes. These

endless bodies of water have resulted in some great outdoor swimming locations.

Midnight Hole

is an extremely popular spot for swimming in the Great Smoky Mountain area. Newcomers to this place have never left unimpressed by its beauty. Spanning approximately 70 feet wide and 10 feet deep, this location has

plenty of room for everyone with unparalleled scenery for relaxation and renewal. The trail to Midnight Hole is as historical as the spot itself running alongside an abandoned rail road grade that was used to haul lumber out of the mountains years ago during the historical logging boom. Half a mile from Midnight Hole is the spectacular 45 feet high, Mouse Branch Falls.

Take some time to visit this waterfall before or after your swimming adventure.

From Sevierville take I-40 East to Waterville Exit; Turn R then veer L onto Waterville Rd. Follow straight to Big Creek entrance. Pass ranger station and park in lot just beyond Big Creek trailhead. Follow Big Creek Trailhead 1.4 miles and you will see Midnight hole on your left
ELK SPRINGS RESORT'S GUIDE TO GATLINBURG | 16
Metcalf Bottoms

swimming area is a popular day site for both locals and tourists. Perfect for relaxing or enjoying a day outdoors, this site is populated with picnic tables and swimming holes. Many visitors simply enjoy floating around on tubes or playing in the water. This location also has picnic grills and bathroom facilities. It is only a short hike from the historical Little Green Briers School and the Walkers Sisters Cabin. As both of these were built in the late 1800's, the extra journey to these buildings is well worth the hike.

Take US-441 into the park. At the Sugarlands Visitor Center turn right onto Little River Rd. toward Elkmont. Travel about six miles to the Metcalf Bottoms picnic area on the right.

Abrams Fa lls

This swimming hole is named after Cherokee Chief Abrams. Many years ago, his village stood several miles downstream. This breathtaking pool is located directly at the base of these historical falls. The waterfall itself is only 20 feet high but the formation and volume of the water flowing over it make a spectacular display and a great backdrop for swimming. Located in Cades Cove, this is one location that camera lovers always enjoy.

To find this location take Highway TN-73 into the National Park, follow it until you reach the intersection of Little River and Laurel Creek Road. Turn right onto Laurel Creek Road stay on it until it ends Cades Cove Loop Road.
CLOCKWISE FROM TOP; PHOTOS BY WILLIAM BRITTEN, EARL MINNIS,
ELK SPRINGS RESORT'S GUIDE TO GATLINBURG | 17
Greenbrier

The swimming holes on the little Pigeon River are another popular tubing spot. These swimming pools are located on the west prong of the Little Pigeon River below the small rapids. These pools have some of the clearest water in the Great Smoky Mountains

Head East on HWY 321 from Gatlinburg, travel for approximately 7 miles and you will see these pools along the left side of the road.
The Townsend Y

Swimming Area is the most popular swimming hole, most likely because of its easy access. This large pool is located where the Little River and the middle prong of the Little River meet. Located inside the entrance to the Great Smoky River National Park just after Townsend, it has become a popular sunbathing and swimming location. Picnicking is also popular at this site.

Finding this location is quite simple. From HWY 441 turn left onto Wears Valley Road. Drive approximately 12 miles to TN-73. Turn left onto this road and follow it to the pools.
CLOCKWISE FROM TOP; PHOTOS BY WILLIAM BRITTEN, EARL MINNIS,
ELK SPRINGS RESORT'S GUIDE TO GATLINBURG | 18
EDITOR's CHOICE

Dollywood's Splash Country
Water Adventure Park

30 acres of fun and adventure

Home of Tennessee's first water roller coaster, Dollywood's Splash Country Water Adventure Park is an outdoor experience that should not be missed. With over 30 acres of water entertainment, both adults and children alike can spend an entire day splashing and playing in this amazing water park. This adventure park contains over 23 waterslides and rides. With this much entertainment around you, the only difficult choice is where to begin.

Mountain Waves is a 25,000 foot wave pool. Visitors can ride the waves with friends and family or watch the fun from a canopy on the side of the pool. If you are looking for something more thrilling, try the Mountain Scream, a series of twisting and turning water slides that send you flying down the mountain. Perhaps the Butterfly would be more of your pace. Hardly as peaceful sounding as its name, the butterfly is a 55 foot extreme

drop into a butterfly shaped pool at the bottom. The Fire Tower Falls are a pair of 70 foot free fall waterslides. Being the tallest and fastest slide in the park, the 280 foot long track comes to a dizzying stop in a 140 water filled lane. Little Falls Creek is the play area designed for families with younger children. This safe zone is an interactive water park designed for the smallest members of your family. With slides, kiddie pools and activity centers, children can play here happily for hours. Butterfly wings are available for shade

and canopies can be rented up on request.

For those looking for quieter entertainment, the Downboat Float Trip is a relaxing tube float ride. Guests can enjoy the Smoky Moun

tain scenery as they leisurely float down this 1500 foot river. Complete with a ride under the 200 foot cascading waterfall, guests can unwind and refresh; perfect for any warm summer day.

There is a large assortment of food and beverage services on site. Canopy rentals are also available on a first come first serve basis. Complete with storage lockers, these canopies are perfect for private shade and a touch of privacy. For larger groups, retreat rentals are available. These come complete with a 27 inch satellite television, dining room table with 6 chairs, storage and bottled drink delivery. Each unit contains 200 feet of shaded space with an additional 100 square foot sun deck. Massage as well as manicure and pedicure services are also available. Reservations are recommended.

Dollywood is located at 1431 Upper Middle Creek Road, Sevierville, TN 37876.

You can purchase park admission onsite or enjoy the convenience of purchasing your tickets online. For those that have a few days to play, consider purchasing a multi park pass that will allow you to visit both Dollywood's Adventure Park and Dollywood's Splash Country Water Adventure Park. Group and birthday packages are also available. Call (865) 428-9488 for more information or reservations.
PHOTOS © RIPLEYS BELIEVE IT OR NOT
ELK SPRINGS RESORT'S GUIDE TO GATLINBURG | 19
HIGH-SEASON

Gatlinburg Summer Festivals

Each season brings a unique new set
of entertainment options to enjoy both indoors and out

Gatlinburg is home to many festivals. One reason is their love of the area, another is simply because there is too much to accomplish during one vacation. Here are some of the festivals for visitors during the summer months.

Synchronized Fireflies

One event that should not be missed is the Synchronized Fireflies. These fascinating insects can only be observed in two places in the world: Southeast Asia and Elkmont

in Smoky Mountains National Park. This extremely rare phenomenon only takes place between June 2 – 10 each year. Visitors from around the world have travelled to Gatlinburg to witness this rare event.

Fireflies communicate with each other by illuminating themselves. A nearby firefly responds, and the original one responds back. As this continues, more and more fireflies join in the "conversation". After a few minutes, the lighting begins to form a pattern as the fireflies start to synchronize.

What follows is nothing short of amazing. Visitors can watch in amazement as the hillside is lighted up in patterns of fireflies in unison. The resulting light show flashes and waves across the landscape, displaying one of the most fascinating and impressive occurrences you will ever have the good fortune to witness.

There are only two ways to be able to view this event. You must already be camping in the Elkmont or you must reserve a trolley ride to the area. Reservations for parking

passes can be made through the Sugarlands Visitor Center by phoning 1-877-444-6777. All guests must obtain a parking pass if they wish to see the fireflies show. Guests can then board the trolley which will take them directly into the park to witness this natural show. The first trolley will leave around 7pm and the last will leave the Smoky Mountains National Park around 11pm. No other vehicles will be allowed into the park during this time. The fireflies will begin their display at dusk, which is generally around 9:30pm.

Visitors should bring refreshments and something to sit on. Park rangers will be on hand to answer any questions you may have. Please remember that man-made white lighting will affect the show. Cover any flashlights with red cellophane and do not use the flash on your camera if you wish to take pictures. Pets and alcohol are prohibited.
PHOTOGRAPH BY TSUNEAKI HIRAMATSU
ELK SPRINGS RESORT'S GUIDE TO GATLINBURG | 20
Smoky Mountains
Tunes and Tales

is wwan outdoor entertaining festival that transforms downtown Gatlinburg back in time. Running for 8 weeks from Mid June to mid August this event is one of Gatlinburg's festival highlights. At approximately 6 pm to about 11pm each evening, performers entertain on the streets with acts and stories of the area's rich past. These interactive shows both educate and entertain guests seven nights a week. Visitors can learn about Gatlinburg's history, watch entertaining plays and even learn how to play new instruments. This annual festival is a crowd favorite that is loved by everyone who attends it.

The Gat linburg Craftsmen's Fair

is open daily from 10am to 6pm (10am to 5pm on Sundays) during the last part of July at the Gatlinburg Con-

vention Center. During this fair, guest can view over 150 exhibits that feature local arts and crafts. Exclusive works of art are available for purchase and vendors are always happy to answer questions about their art and the uniqueness to the local area.

Ripley's Aquarium of the Smokies is located at 88 River Road in Gatlinburg, TN. To reach by phone, call: 865-430-8808 or email: aquariumofthesmokies@ ripleys.com

categories and $10,000 in prizes and vouchers to be won. Visitors can attend for free to see the best vendors in the area. There is also free children's programming and entertainment for the guests and a special "Night with the Artists party" that guests can attend.

Smoky Mountains Songwriter Festival

is in August every year and features bluegrass, country and old time music.
PHOTOS © Gatlinburg Convention and Visitors Bureau AND Gatlinburg Craftsmens Fair
ELK SPRINGS RESORT'S GUIDE TO GATLINBURG | 21
OFf the beaten path
Body and Soul
Enjoy a peaceful and spiritual walk through the life of Jesus Christ,
then wind down with spa services at your private cabin rental.
CHRIST IN THE
SMOKIES MUSEUM
and garden

What began as the Christus Gardens, an extremely popular tourists' attraction for over 50 years, is now the newly rebuilt Christ in the Smokies Museum and Garden. This attraction is back by popular demand, and is better than ever.

For those looking for a more spiritual attraction or for those simply looking to experience something different, the Christ in the Smokies Museum and Garden is a

wonderful destination to visit. It is conveniently located right in the center of town. A great attraction for children and adults alike, this museum is guaranteed to educate and inspire anyone who visits it. The life sized wax replicas of Jesus Christ retell various stories throughout his lifetime. The scenes depicted are emphasized with lighting, music and special effects. Have you ever wondered what it was like to walk with Christ and see the world in his time? This is the place to experience it.
PHOTOS © CHRIST IN THE SMOKIES MUSEUM AND GARDEN (Last Supper), JENNIFER BREWER (Statue)
ELK SPRINGS RESORT'S GUIDE TO GATLINBURG | 22
Christ in the Smokies is open year round and starts at 9am with the last tour starting at 4pm. A guided tour takes approximately an hour. Admission is $12 per adult and $6 per child. Children under the age of 6 are free. Discounted tickets are available via internet purchase on their website. Parking is free for all guests who visit this attraction. Experience the spiritual journey at 510 River Road Gatlinburg TN, 37738. http://christinthesmokies.com/
Tours begin approximately every 15 minutes and visitors are given a narrative journey through the stories of Christ. Guests are welcome to view the scenes at their leisure and spend time in the garden. The grounds are all wheelchair accessible so people of all ages and abilities are welcome to take this spiritual journey.
At Christmas time, the Christ in the Smokies Museum and Garden hosts an award winning light display. The museum and gardens are illuminated with an array of lights in the spirit of Christmas and Christ. In 2011, this fantastic display was the winner of the Gatlinburg Winter Magic decoration contest.
Beneficial to Life
Therapeutic
Massage

Vacations are always about entertainment, festivals and attractions. Families and couples find themselves spending every moment on their feet and on the move. One thing they should not forget about is their physical health. Take time to pamper yourself. After all, you're on vacation.

Beneficial to Life Therapeutic Massage is a certified company of professionals that offers a wide range of options to pamper and spoil you. With their mobile abilities, massages can be done at your own vacation rental. Simply book the date, time and service, and they will bring it all to you. With extra options such as limo service, a personal chef, and meal deliveries they can be the finishing touch to an already fantastic vacation. A reservation at Elk Springs Resort, combined with a massage service from Beneficial to Life Therapeutic Massage is the perfect way to unwind after a day of play. Massages remove toxins, improve your circulation, relax

you and/or relieve pain. A massage therapist can help you decide on the best massage for your needs. Options range from deep tissue massages, to Swedish relaxation massages to sports and pregnancy massages. Each type of massage can be booked for either 1 or 1.5 hours. Prices for massages range from $85 to $145 depending on the type and length that you choose.

Additional Spa Therapies These therapies are a accompaniment to your massage session. Options that you can choose include:

> Steam Tunnel: A steam bath designed to increase your

metabolic rate while eliminating toxins.

> Body Polish: A special organic salt blend is used to remove toxins and dead skin, leaving you soft, smooth and glowing.

> Face Glow: An all natural facial designed to clear pores and prevent sagging facial muscles

> Rejuvenating Hot Mud Wrap: A detoxifying mud wrap designed to remove toxins.

> Reflexology: A body stimulating process used to relieve pain.

> Head, Neck and Shoulders: A massage add on designed to help relieve stress and

tension.

> Aromatherapy: A personally mixed blend of oils designed to balance your mind, body, and soul.

Romance packages can be reserved. These include side by side massages with aromatherapy, candles and roses. Couples special relaxation massage packages are also available for booking.

With over nine years of experience, Beneficial to Life Therapeutic Massage offers a large array of speciality spa packages. Visit http://www. beneficialtolife.com or phone 865-908-2530 and speak to a consultant to see which one works best for you. Then relax and enjoy a massage treatment on your balcony with the Great Smoky Mountains as your backdrop.
TOP PHOTO © CHRIST IN THE SMOKIES MUSEUM AND GARDEN
ELK SPRINGS RESORT'S GUIDE TO GATLINBURG | 23
Natural High
Thrilling Outdoor Adventures
Gatlinburg is famous for its outdoor activities and has been a long-time favorite
for those searching for the ultimate outdoor thrill.
The Smokies National Park and the town of Gatlinburg offer a wide range of outdoor activities in one convenient area. These activities range in skill level from easy to expert, leaving you only to decide how much of a thrill you want to take on.

If you prefer wet thrills to airy ones, there are several popular white water rafting tours offered on the local rivers. Trained guides will equip you, instruct you, and stay with

you to ensure that your experience is an unforgettable one. Hang on tightly as you find yourself navigating through the Pigeon River.

The ziplines and canopy attractions are a favorite for the outdoor enthusiasts and a must try for anybody that has yet to fly down a zipline at over 50 mph or play in the treetops. You do not need previous experience, only a strong heart and a willingness to try something new.
PHOTOS © CHRIST IN THE SMOKIES MUSEUM AND GARDEN
ELK SPRINGS RESORT'S GUIDE TO GATLINBURG | 24
Natural High

If you prefer to travel at a slower speed, consider horseback riding tours, biking tours or hiking the trails. Meet others looking for the same adventure, or pick up a trail guide and set out on your own journey. The Smoky Mountain National Park has hundreds of miles of trails that lead to waterfalls, wildlife and other spectacular scenic views. The paths range from easy to advanced depending on where you want to go and what you want to experience. Take a leisurely stroll through the countryside or push your limits in a remote area. The option is up to you. The increasingly popular tram rides are a summertime hit for families. Board the aerial tram in downtown Gatlinburg and ride it up the Smoky Mountain to the Ober Gatlinburg Amusement Park. This 2.1 Mile ride offers a spectacular scenic view of the

| | |
| --- | --- |
| countryside that can only be witnessed via the tram. Enjoy the local dining and activities of the park once you arrive on the mountain. From nature hikes to white water rafting, the outdoor activities are endless. No matter what adventure you | decide to embark on during the day, you can be assured that there will be help available when you need it and plenty of space to yourself where you prefer it. Step outside in Gatlinburg and experience the fun of the great outdoors. |
PHOTOS © ELK SPRINGS RESORT
ELK SPRINGS RESORT'S GUIDE TO GATLINBURG | 25
FUN & GAMES
The Best Attractions in Gatlinburg
Bright lights and big adventures await those who are always up for fun and games.
With exciting attractions around every corner, the possibilities are endless.
Gatlinburg
Spa ce needle

There is no better panoramic view of Gatlinburg then from the top of Space Needle. This unique attraction quite literally allows you to be at the top of the town. Once guests arrive at Space Needle, they can climb aboard one of the two glass elevators. These elevators will whisk them up 400 feet to the top of the Needle.

At the top, guests are free to walk around and enjoy the breathtaking view of Gatlinburg and the Great Smoky Mountains. Unique sites such as Mount LeConte, the tallest mountain in the United States, are easily viewable from the observation deck. The free high-range view finders placed around the deck are fantastic for zooming in on objects that deserve a closer look. From

400 feet in the air, you can zoom in on wildlife roaming the mountains or on specific natural sites. It is a great way to witness the beautiful changes that each season brings to the Great Smoky Mountains. Higher Learning, a new exhibit at the top of Space Needle educates you on the history of Gatlinburg; witness the dramatic city changes take place right in front of you. You

can see firsthand what it was like over 100 years ago in the very location you are staring at today. It's like having your own personal historical tour guide.

At the base of the Space Needle is the famous Arcadia. This two level 25,000 foot entertainment zone is one of the largest in the area. Filled with arcade games of all types for all ages, Arcadia will thrill
PHOTOS © CHRIST IN THE SMOKIES MUSEUM AND GARDEN
ELK SPRINGS RESORT'S GUIDE TO GATLINBURG | 26
FUN & GAMES

every member of your family for hours. When the day is over and visitors are ready to redeem their tickets, they are able to choose from options such as iPods and Nintendo Wii game systems. Arcadia is also home to Lazer Runner, a state of the art and futuristic laser tag game. The combination of black lights, special effects, intense graphics, and fog make this action packed game an experience you can't miss while at Acadia.

Space Needle is also home to Gatlinburg's only hypnotist show. "Hypnotized" by Jon Dee is a comical show that is guaranteed to have you laughing in your seat. With the audience participation, you never quite know what is going to happen next. Under hypnosis, you will see sides of people that you have never seen before, even if you have known them all of your life. Come and experience Jon Dee and the magic of hypnosis.

When it comes time to eat, The Flying Saucer Italian Bistro features some of the best Italian dining in town. From gourmet pizzas to calzones and creamy ice cream, there is something on the menu for everyone to enjoy.

The Space Needle is open 365 days a year, Children aged 4 and under are free with a paying adult. Adults costs $7.95, seniors costs $5.00 and Children age 5-12 are only $4.00. There are group discount rates and day/night passes available. Discounted tickets are available online through Space Needle's website. http://christinthesmokies.com/

Be the star of this
comical show

Jon Dee's Hypnotized
Comedy Show

756 Parkway
Gatlinburg, TN 37738
Phone: (877) 732-5497
http://gatlinburgshow.com

A 3D moving theater
with air and water
effects

Shoot'em Up Cinema

815 Parkway - Suite 3
Gatlinburg, TN 37738
Phone: (865) 430-8522


Experience
an earth quake

Earthquake: The Ride

653 Parkway
Gatlinburg, TN 37738-3203
Phone: (865) 436-9765


365 Days of Fun

Ober Gatlinburg
Amusement Park

1001 Parkway,
Gatlinburg, TN 37738
(Traffic Light # 9)
Phone: (865) 436-5423
www.obergatlinburg.com
PHOTOS © RIPLEY'S BELIEVE IT OR NOT AND THE Gatlinburg Convention and Visitors Bureau
ELK SPRINGS RESORT'S GUIDE TO GATLINBURG | 27
TEE TIME
Golfing Around Gatlinburg
Enjoy one of America's favorite pastimes while on your vacation. Scenic views, fresh mountain air,
and a day of fun await you on the many golf and mini golf courses of Gatlinburg.
Gatlinburg has a golf course for every kind of golfer. There are courses for those wanting a challenge, and courses for those looking for something new. With a mountainous backdrop and ideal temperatures, golfing has been a favorite pastime for many guests who come back to replay courses year after year. Here are a few.

The Gat linburg
Golf Course

offers an 18 hole prestige course with the Smoky Mountains as its backdrop. With over a half a million dollars in renovations in 2007, this course is in immaculate condition and ready for anybody looking for a challenge.

The Gatlinburg Golf Course is open year round and the fees range from $30 to $60 depending on the month and the type game you want to play. This course features modern facilities and a fully equipped pro shop. Food services are available on site. Phone: Call (800) 231-4128 for more information or to book a tee time.
http://golf.gatlinburg.com

This course is located five minutes from downtown and adjacent to Dollywood at 520 Dollywood Lane, Pigeon Forge, TN 37863.

Bent Creek
Golf Village

features an 18 hole, par 72 course designed by Gary Player. This course offers a unique aspect in that it is evenly split between the valley and the mountains. Bent Creek Golf Village features a pro shop, a putting green and onsite dining. A beautiful mountain stream runs directly through the entire course.

Open year round, both group and individual tee times are available for booking. Fees range from $27.50 to $50.00 depending on the season and number of holes you play. Phone: For more information, reservationsor tee times at: (865) 436-394 or (800) 251- 9336. http://www.bentcreekgolfcourse.com

3919 East Parkway, Gatlinburg, TN 37738.
PHOTOS © THE Gatlinburg Convention and Visitors Bureau
ELK SPRINGS RESORT'S GUIDE TO GATLINBURG | 28
No golfing adventure is complete without a game of miniature golf. Mini golf has won its way into many vacations as a fun activity for the whole family because of its comical scenery and great atmosphere for both kids and the young at heart. Even the most seasoned golfer will quickly realize that these miniature course designs offer putting challenges and fun for all.

Ripley's Davy Crockett Mini-Golf

Choose from two unique and fully landscaped 18 hole courses with a "Good Old Days" theme. Animated displays and interactive objects add to the fascination. Visitors will find themselves playing in and around the critters of the area. This is a fantastic family spot for anybody looking for a unique change of pace.

INFO Phone: (865) 430-8851

GETTING THERE 188 Parkway, Gatlinburg, TN 37738

The Hillbilly Golf Course

Enjoy a quirky game of mini golf at one of the world's most unusual courses. It is accessed by travelling 300 feet straight up a mountain. Once at the top, guests can choose between two 18 hole courses, or play both. Guests will find themselves surrounded by mountain sized "hazards" and obstacles. You have to see it to believe it!

INFO Phone: (865) 436-7470

GETTING THERE 340 Parkway, Gatlinburg, TN 37738

Old Gat linburg Golf and Games

Learn the history of the area while you play at Gatlinburg's largest miniature golf course. This course includes glow in the dark and black light decorations. The florescent golf balls are the finishing touch to this otherworldly adventure. Visitors playing in the underwater themed course will find themselves submerged with dolphins, sharks, mermaids and other fantastic sea creatures.

INFO Phone: (865) 430-4653

GETTING THERE 208 Reagan Drive Gatlinburg, TN 37738
PHOTOS © RIPLEYS DAVY CROCKETT MINI GOLF AND OLD GATLINBURG GOLF GAMES
ELK SPRINGS RESORT'S GUIDE TO GATLINBURG | 29
Good Eats
Best Restaurants in Town
Satisfy your palate with delectable meals, desserts, and beverages
at some of Gatlinburg's finest restaurants. Your taste buds will thank you.
When it comes time to eat, where do you go? It is no secret that the high tourism in Gatlinburg has created a demand for a wide variety of food. With so many delicious options available it can be difficult to narrow down where to eat during your stay. To help you decide, we've compiled a list of some of our favorite restaurants in town.

Smoky Mountain Brewery Spend an evening with your family talking and enjoying the sweet sounds of the live bands or take in the sports action from one of the many televisions in the restaurant. The Smoky Mountain Brewery has a great selection of beer to try, complete with a beer sampler for those that do not

know where to start. In fact, this restaurant boasts one of the largest working micro breweries in East Tennessee. You will need something to eat with your beer, so choose from the extensive menu of sandwiches, burgers, pizza, ribs and steak. Appetizers range from $4 - $9, with main courses averaging $15. The Feed 8 for $50 menu option is a great way to get a full meal for a group at a low price. Drink up at 1004 Parkway Gatlinburg, TN 37738 Phone: (865) 436-4200. http://www.smoky-mtn-brewery. com

Blaine's Grill and Bar This New Orleans style restaurant features a balcony with a view of downtown and the Smoky Mountains. Their

menu is extremely large and includes a gluten free section. Appetizers range from $7 - $12, and main courses average $13. Choose from burgers, sandwiches, chicken, steak, and more. Relax at 812 Parkway Ste 105 Gatlinburg, TN 37738 Phone: (865) 430-1978 http://blainesgatlinburg.com/

No Way Jose's Cantina A popular destination for Mexican dining, No Way José's Cantina creates all of their meals, including salsas and sauces, from scratch. Using the freshest ingredients possible, they have created a menu of Mexican dishes that are as colorful as they are flavorful. Fajita's, burrito's, enchiladas' and more – it is easy to see why this restaurant was voted the Best Mexican Food in Servier County. Pricing ranges from $9 - $22, guaranteeing that there is a food and price option to please everyone. Discover authentic Mexican dining at 555 Parkway, Gatlinburg, TN 37738 (at stoplight no. 5). Phone: (865) 430-JOSE (5673). http://nowayjosescantina.com/
ELK SPRINGS RESORT'S GUIDE TO GATLINBURG | 30
Calhoun's Restaurant

This country style restaurant has a great selection of "back home" meals. The menu features potato skins, chili, burgers, ribs, salads and BBQ cooking. Prices for appetizers range from $6 - $10 and the main course averages $12.

The Feed 10 Family Pack for $40 is a great idea for large families or groups. This is a popular location for families with a very child friendly menu. Get your down home cookin' at 1004 Parkway Gatlinburg, TN 37738. Contact Calhoun's at (865) 436-4100 for reservations. www.calhouns.com.

Club 812

Dance the night away on Friday's and Saturday's at Blaine's Grill & Bar. One of the hottest clubs in town. Enjoy cool drinks and beats at 812 Parkway Ste 105 Gatlinburg, TN 37738. Phone: (865) 430-1978 for more information.

Cherokee Grill and Steakhouse

The Cherokee Grill and Steakhouse is a great choice for an evening of fine dining. This higher end restaurant has an impressive steak menu along with a great variety of appetizers and sandwiches. With steak prices averaging $25 and entree's ranging around

$15 per plate, the visitors are guaranteed to find their favorite cut of steak cooked to perfection. Perfect for an elegant evening out, this centrally located restaurant has always been a local favorite. Find out why the locals love it at 1002 Parkway, Gatlinburg, TN 37738. Phone: (865) 436-4287 http://www.coppercellar.com/ Restaurant-Cherokee-Grill-Steakhouse. html

Alamo Steakhouse

Voted the best overall restaurant almost annually, the Alamo Steakhouse features decadent dining for all ages. With a great children's menu, this restaurant has consistently managed to please even the pickiest eaters. The menu includes hot crab dip, mussels, chicken, seafood and steak. Dinner entree's average $20. Please the picky eaters in your family at 705 East Parkway, Gatlinburg, TN 37738. Phone: (865) 436-9998 http://www.alamosteakhouse.com

Park Grill Steakhouse

For an elegant evening of steak and wine, try the Park Grill Steakhouse. From decadent appetizers to mouth watering entrees, guests can treat themselves to options such as pecan chicken or stuffed shrimp. The very

original and unique children's menu offers items such as child sized charbroiled steak and mountain trout, complete with children's daiquiris. Dinner menu prices average $30 and appetizers range from $9 - $17. Bring the kids for steak at 1110 Parkway, Gatlinburg, TN 37738. Phone: (865) 436-2300. http://parkgrillgatlinburg.com

Bear Creek Grill

Bear Creek Grill offers a great selection of fine dining options. Guests can relax with burgers or choose from the many options of steak. With other options such as catfish or southwestern chicken, there is something for everyone's taste. The BBQ selection offers combinations of ribs and chicken for those

that cannot decide. Appetizers range from $6 - $8 and entree's average $18. Get your grill on at 1654 Parkway (Highway 321), Gatlinburg, TN 37738 . Phone: (865) 430-1551. http://www.bearcreekgrill.com/

The Peddler Steakhouse

Built along the Pigeon River, The Peddler Steakhouse serves up amazing steaks and historical scenery as this restaurant has been built with some of the original lumber used by the first Gatlinsburg settlers. Dinner menu entree's average $30. Be sure to check out the mouth watering dessert menu. Dine in a historical setting at 820 River Road, Gatlinburg, TN 37738. Phone: (865) 436-5794. http://peddlergatlinburg.com
ELK SPRINGS RESORT'S GUIDE TO GATLINBURG | 31
CHILLS AND THRILLS
Ghosts, Mansions and Mazes
Mystery and suspense await those who dare to experience these haunting local attractions.
Get lost in a world of fright and fun with the entire family.
Chills, thrills and shivers wait for those that love their vacations to include all things spooky and macabre. Shhhh, don't look now but something is watching you! See if you can catch a glimpse of a fleeting, ghostly figure with Gatlinburg's haunted walks, mansions and tours. Or get lost in a world of mirrors filled with adventure at every turn; fun that will amaze and delight the whole family.

Ghost & Haunt Tours

A 90 minute walking tour with stories about unexplained phenomena. Who or what is still watching over the late Ratford Gatlin's home? Which Gatlinburg businesses are rumored to be haunted? Take this scary tour to find out...if you dare! 404 Historic Nature Trail Gatlinburg TN, 37738 Phone: (865) 366-5834 http://www.gatlinburgghosts.com/

Ghost Wa lk of Gat linburg

For a spine tingling chill, take this ghost walk that includes folklore, legend, history, storytelling and superstition. This hour long adventure starts in at White Oaks Cemetery. White Oaks Cemetery Gatlinburg, TN, 37738 Phone: (865) 556-0674 http://www.ghostwalkofg
atlinburg.com/

Hauntings Extreme Ghostly Adventure

It's haunting and it's extreme. Need we say more? The frightening artifacts in this unique theater are not for the faint of heart. Objects and figures have been known to come to life during this ghostly adventure.
716 Parkway
Gatlinburg, TN 37738
Phone: (865) 436-4636
PHOTOS © RIPLEY'S BELIEVE IT OR NOT
ELK SPRINGS RESORT'S GUIDE TO GATLINBURG | 32
CHILLS AND THRILLS
Mysterious Mansion
of Gat linburg

Ghosts, grisly creatures, and all things grim lie in wait for unsuspecting guests. Do you dare enter this haunted mansion alone? Can you withstand the horrors of the dark, damp dungeon? Will you get lost in the secret passageway? And what just touched your arm?! If you like to be scared, this haunted house is an adventure you simply cannot miss.
424 River Road
Gatlinburg, TN 37738
(865) 436-7007


Amazing Mirror Maze

Light, sound, action! You are the star of this special effects maze as you try to go from entrance to exit without losing you way. Enchanting, beautiful and (almost) hopelessly confusing, you will never be happier to be lost than when you are in the Amazing Mirror Maze.
919 Parkway
Gatlinburg, TN 37738
(865) 436-4415


Ripley's Haunted
Adventure

You can trust the good folks from the Ripley's Believe it or Not organization to deliver good, clean, spooky family fun in this special effects, multimillion dollar attraction.
908 Parkway
Gatlinburg, TN 37738
(865) 430-9991

Ripley's Marvelous Mirror Maze

Want the racing heart without the scare of ghosts and goblins? Then try to find your way out of this Marvelous Mirror Maze. Confront yourself at every turn as you navigate your way to the exit. Reward your successful navigation with something sweet afterwards in the candy factory!
623 Parkway Gatlinburg, TN 37738 Phone: (865) 430-1834 http://www.ripleys.com/ gatlinburg/your-visit/marvelousmirror- maze/
ELK SPRINGS RESORT'S GUIDE TO GATLINBURG | 33
"PEAK" SEASON
Winter Wonderland
Winter in Gatlinburg always brings outdoor activities and special events. Unlike many other
towns, Gatlinburg has a wide range of activities that keep tourists visiting year after year,
no matter what the season. For the outdoor enthusiasts, winter is no exception. Ober Gatlinburg
Ski Resort and Amusement Park states that humans were never meant to hibernate.
With so much to see and do during winter in Gatlinburg, this statement is very true.
PHOTO © THE Gatlinburg Convention and Visitors Bureau
ELK SPRINGS RESORT'S GUIDE TO GATLINBURG | 34
Ober Gat linburg
Ski Resort

Opens its ski hills as soon as winter begins. As they also make their own snow, you are assured the best skiing experience possible. No matter what your skill level, there is a terrain that is suited for you. From beginners to the advanced, there are slopes that are guaranteed to entertain and challenge you. From its debut in 1962, The Gatlinburg Ski resort has grown over the years to the Park that it has become today. If you are unsure about skiing, there is a 10 lane snow tubing park to enjoy. Guests will drop 5 stories before coming to a gentle rest at the bottom of the hill. This 1.5 million dollar brand new park is a great alternative for families to enjoy. For those that love to practice their skills, they can visit the brand new freestyle terrain park. All hills and parks are groomed daily so guests are assured the best skiing and tubing conditions possible during their stay. The fully equipped Ski Mountain Sports store carries every style of ski

and snowboarding equipment you may need. Equipment is available for rental or for purchase along with a wide range of winter clothing. Fully qualified instructors teach the art of skiing and snowboarding at all levels. This fun filled family adventure playground is located at 1339 Ski Mountain Road. Turn at Traffic Signal #10 -Ski Mountain Road and Parkway Street in downtown Gatlinburg. Follow the double yellow lines approximately 3 miles to the top. Ski Mountain Road dead-ends at Ober Gatlinburg.

Winterfest

is a highly anticipated annual event. Gatlinburg Winter Magic lights up the downtown area with their famous illumination display. The assembly of lights and animated decorations attract thousands of visitors each year. This magical event kicks off Winterfest in

November and is on display until February of the following year. During Winterfest, guests can experience the Festival of Trees along with Arts and Crafts shows in November. In December, you can witness the Fantasy of Lights Christmas Parade as well as Christmas on Ice.
ELK SPRINGS RESORT'S GUIDE TO GATLINBURG | 35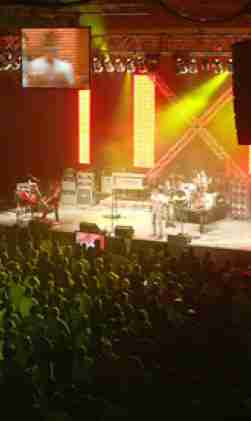 New Years Eve

One of the biggest events of the year, the New Years Eve Ball Drop and Fireworks event is a highly anticipated party that rings in the New Year. From live bands to the spectacular display when the ball drops and fireworks blast off, visitors have been coming back to witness event this year after year. The street becomes one large festival and guests can sing, dance and watch the displays all while helping to ring in a new year. Local restaurants and bars feature meal and drink specials so you can dine while taking in the festivities of the night.

From ice skating to skiing to snow tubes, there are winter activities for everyone. Those that travel to Gatlinburg for their winters find themselves returning year after year. This is one destination that can entertain you year round and leave you wanting more.

Enjoy the event at the intersection of the Parkway and Historic Nature Trail at the base of the Space Needle. Or contact the Gatlinburg Chamber of Commerce at (800) 568-4748
PHOTOS © THE Gatlinburg Convention and Visitors Bureau
ELK SPRINGS RESORT'S GUIDE TO GATLINBURG | 36
Scroll