Summer Events in Gatlinburg

With the kids out of school, and longer days filled with sunshine, summer is the perfect time to come to Gatlinburg. There are plenty of ways to beat the heat, and local swimming holes such as Midnight Hole, a popular and beautiful space approximately 70 feet wide and 10 feet deep, await. If your family is looking to spend a day in the water, also consider Splash Mountain, the water park at Dollywood.
Then followed that beautiful season... Summer....
Filled was the air with a dreamy and magical light; and the landscape
Lay as if new created in all the freshness of childhood

- Henry Wadsworth Longfellow
Weather to Expect:
Summertime in the Smokies means humid, sunny days with temperatures in the 80s, and occasional quick thunderstorms. The trees are full and green this time of year, and you can explore why these mountains are called "smoky."
June Activities
June is a great month to explore the mountains. The weather is warm, but not hot, and many of the summer's favored events kick off for the season.
MountainFest® - A Celebration of Our Heritage June - August, 2014
Enjoy learning how local crafters have passed down their skills over generations while snacking on area favorite foods such as fried green tomatoes, cornbread, and grits. The Mountain Springs Competition pits fiddle, banjo, and guitar players against each other for awards and cash prizes. This year is the inaugural event, so be sure to experience this new activity!
Free Parkway Trolley June 13 - August 17, 2014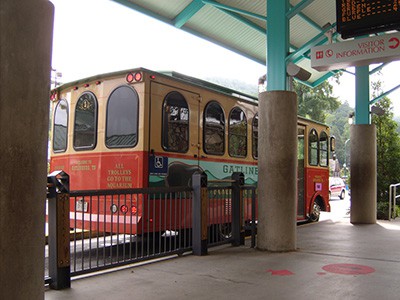 Explore the beauty of the Blue Ridge Parkway for free all summer long! From 10am - 10:30pm, the trolley will drop you off at one of 40 stops along the parkway so you can hike, swim and explore the splendor.
Smoky Mountain Tunes & Tales April 5 - August 9, 2014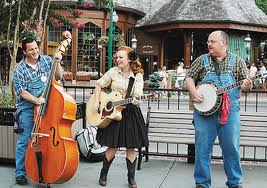 Summer is the time to be in Dollywood. Starting in May, you can see the Great American Country Show, a 40-minute long show featuring six singers and a six-piece band. The Little Engine Playhouse features live action performances of beloved children's books complete with Dolly Parton musicals! Be sure to stay all day and catch the nightly fireworks display in the sky over the park.
July Activities
July in the Smokies maybe hot, but there is lots to do for Fourth of July, and exploring the region under the shade of the trees is a great way to enjoy your stay.
The First Independence Day Parade in the Nation midnight, July 4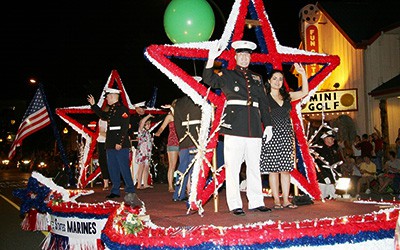 The 39th annual parade kicks of the July 4th festivities with veterans young and old, bag pipes, marching bands, decorated floats, balloon, police and fire department vehicles and more to honor Women Veterans and other U.S. Heroes. For parade route and more information visit here.
River Raft Regatta July 4, Noon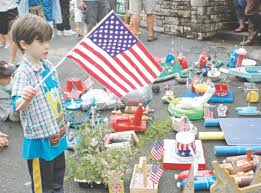 Bring your rafts and inner tubes to Little Pigeon River at noon to take a leisurely float down the river. This casual and fun float is a great way to spend time with your family while enjoying the beautiful natural sights that make Gatlinburg a spectacular place to vacation.
"Stand Here" Fireworks Finale July 4, 10pm
Finish up a day of fun in the sun with friends both old and new at the fireworks finale in downtown Gatlinburg. The grand display starts at 10pm at traffic light #3.
Pigeon Forge Independence Day Sidewalk Sale July 4 - 8, 2014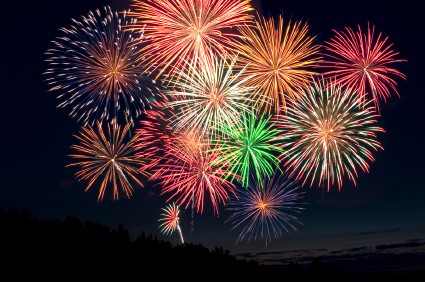 Come down to the Pigeon River Crossing in Pigeon Forge to find great deals on some of the area's best stores including apparel, household goods, and outdoor sports gear.
The Gatlinburg Craftsmen's Fair July 18 - 27, 2014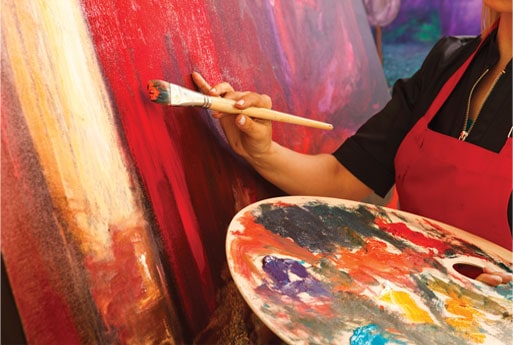 Open daily from 10am to 6pm (10am to 5pm on Sundays) at the Gatlinburg Convention Center. Voted one of the Southeast's "Most Popular Events", the fair hosts around 200 vendors from all over the U.S. with beautifully displayed arts and craft and handmade wares. For just $6 per person (children are free), enjoy free live country and bluegrass music while browsing the local art.
August Activities
Just before the kids go back to school get them over to Pigeon Forge for lots of fun events, and tons of end of summer sales.
5th Annual Smoky Mountain Cornhole Tournament August 2, 2014
Join locals and visitors alike at The Old Mill in Pigeon Forge to enjoy Stringtime in the Smokies annual bluegrass event, and cornhole tournament! Food, fun and family in the Smokies is a great way to spend a Saturday.
KIDABRA! Convention August 11 - 15, 2014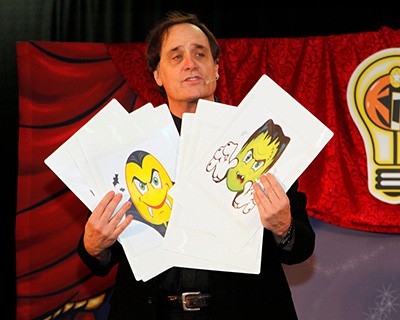 The Music Road Convention Center in Pigeon Forge hosts the International Association of Family & Kid Show Performers Annual Convention. Kids and adults alike can enjoy performances, lectures, and meeting teachers to answer all questions. Find out more here.
Smoky Mountains Songwriters Festival Aug 21 - 24, 2014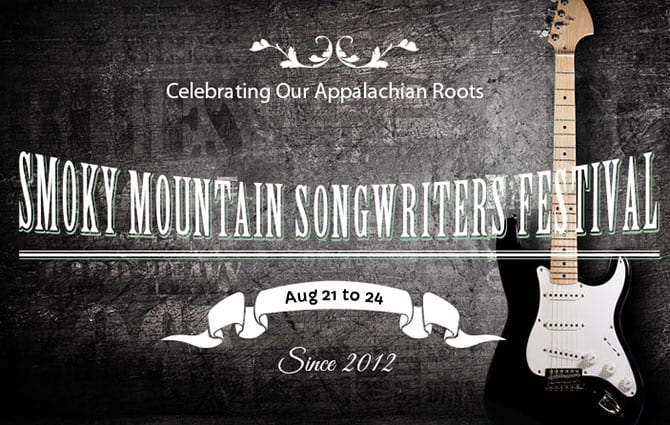 Come celebrate "Appalachian Musical Roots" by seeing free performances, a songwriting competition, band playoffs, stage spots and workshops. All songwriters share the story behind their songs as they perform. Plan which events and bands you want to partake in by visiting their website.
Labor Day Weekend Sidewalk Sale Aug 30 - September 1, 2014
Come down to the Pigeon River Crossing in Pigeon Forge to find great deals on some of the area's best stores including apparel, household goods, and outdoor sports gear. Looking for something a little more mainstream? The Tanger Five Oaks Factory Outlet Center also host s a Labor Day Weekend Sale.