Frequently Asked Questions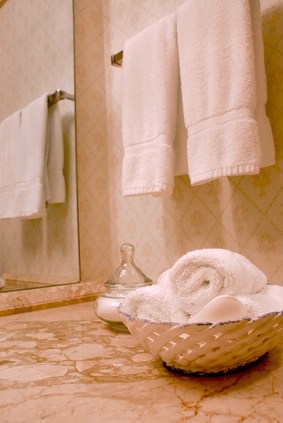 Is Wireless Internet Available?
Yes, each cabin is equipped with free wireless internet.
Are linens and towels included?
Yes, each cabin includes sheets & towels, extra blankets and a washer and dryer with 1 starter pack of laundry detergent.
What do you include with the cabin?
A starter supply of toilet paper, paper towels, trash bags, hand soap, dishwasher detergent, dish soap and laundry detergent are provided. If you are staying for more than 2 or 3 days you will probably need to bring an extra supply of these items.
What Kitchen Items are included?
The kitchen is equipped with dishes, place settings, glassware and coffee cups. A core set of cooking utensils and pots & pans is also included. A blender, coffee maker, toaster and mixer as well as mixing bowls are also included in the cabin inventory.
What common items are not included in the Kitchens?
Unfortunately we do not provide spices, aluminum foil, plastic wrap and condiments.
Are your cabins pet friendly?
Some of our rental units allow for pets and they are indicated as such on our web site listings. Many guests have pet allergies and as such pets are prohibitied from non-pet friendly cabins. Please keep in mind each rental unit is an individually owned investment property, so please be courteous and treat the unit as you would your own, and make sure your pets do as well. There is a $50 pet fee per animal staying in the rental unit. Dogs over 50 pounds are not permitted. The following breeds are not permitted in cabins or anywhere on the property at any time: Pit Bulls & Staffordshire Terriers, Doberman Pinschers, Rottweilers, German Shepherds, Chows, Great Danes, Presa Canarios, Akitas, Alaskan Malamutes, Siberian Huskies, Wolf-hybrids.
Do you provide daily housekeeping service?
We only provide housekeeping service at check out, however, each cabin is equipped with a washer/dryer and dishwasher as well as a starter supply of laundry detergent, dish soap, and dishwasher detergent. We can accommodate cleaning of the cabin during your stay at your request for an extra fee.
Is there phone service in the cabin?
Yes, the cabins are equipped with phones that have unlimited local and long distance service.
Is there a grocery store nearby?
Absolutely. There is a "Food City" grocery store located on highway 321 (the parkway) that is approximately 5 minutes from the resort property. It is a major shopping center and offers a pharmacy, bakery, deli and video rentals.
Are hair dryers included?
Hair dryers are not included. You should bring your own hairdryer, curling irons and other similar items as we do not provide these.
Do you provide Cribs, High Chairs or Wheelchairs?
NO, however, these can be rented for a fee from Smoky Mountain Babies at 865-430-9550.
Recent Reviews
Finders Keepers (4 Br, 3 Ba) -
First trip to a cabin
Serenity Lodge (5 Br, 4 Ba) -
loved the theater room
Tree Tops (1 Br, 2 Ba) -
one of the best vacations we have ever taken
A Desire FulFilled (2 Br, 2 Ba) -
Repeat Visitors to Elk Springs Resort
Summit Sanctuary (3 Br, 3 Ba) -
This cabin ended up being awesome
The View (3 Br, 3 Ba) -
Loved The View cabin for our Honeymoon
Cowboy Way (3 Br, 3 Ba) -
From Canada to a cabin rental in the great Smoky Mountains
Sweet Dreams (2 Br, 2 Ba) -
Sweet Dreams at our cabin
Picture Perfect (1 Br, 2 Ba) -
First Time in a Luxury Cabin Rental
Whispering Creek (1 Br, 2 Ba) -
Honeymoon in the Smoky Mountains