About Elk Springs Resort
Our resort was carefully developed selecting the ideal location for our Smoky Mountain properties; convenience, seclusion and maintaining the "in the national park" feeling were our top priorities. While only 8 minutes from downtown Gatlinburg and only 15-20 minutes to the big attractions such as Dollywood in Pigeon Forge, when you arrive at your cabin you'll feel secluded in a quiet mountain setting.
Our #1 complaint: "We couldn't stay longer..."

CNNGO.com recently ranked Elk Springs Resort one of the top 7 best destinations for Group Vacations! We can accommodate large groups in our three to six bedroom cabins. Have a larger group? We have strategically placed groups of four and five bedroom cabins in proximity with each other, so that large groups can utilize cabins that are next to each other or conveniently within walking distance of one another. We have accommodated groups over 150 people in multiple cabins that share driveways or that are within a 2 minute walk of each cabin. We have a common area where meetings, weddings and receptions have been setup with catered functions located in covered entertainment tents with live music, dancing and full meal service. Speak with a reservations specialist who can assist you in configuring your next event.
Away From It All, Yet Close To Everything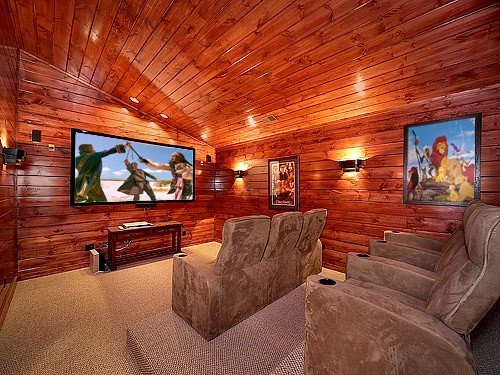 Located conveniently between Gatlinburg and Pigeon Forge at the edge of the Historic Arts and Crafts Community, Elk Springs Resort is equally secluded and convenient.

With breathtaking views of the Great Smoky Mountains, Elk Springs Resort features 121 cabin rental sites on 68 acres. The resort is composed of 4 ridges and 3 valleys full of Hemlock, Pine, Oak, Hickory and Red Cedars; a natural spring and home to wildlife including Deer, many species of birds and an occasional Black Bear. With the objective of preserving the natural beauty of the property, the roads and cabin rental sites have been carefully integrated into the environment while maximizing both the views of the smoky mountains and provide the seclusion and privacy desired by many visitors.
Relax, Recharge and Play In Your Cabin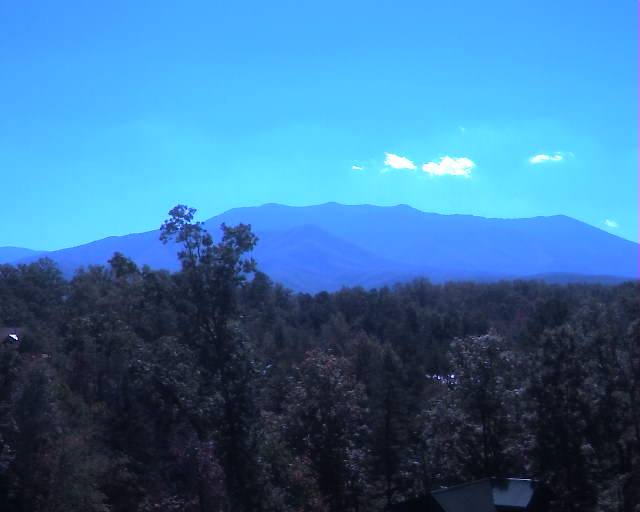 Think inside the box! Our cabin rentals have been specifically designed to offer the best cabin experience depending on the size of your group. Whether it's for a honeymoon, anniversary, family outing or group retreat our 1 to 6 bedroom cabins and condos can accommodate your needs. Each condo or cabin is equipped with upgraded amenities, flat screen TV's, fireplaces, grills, luxury furnishings and upgraded bedding. And some cabins even have home theater rooms with 9 foot theater screens and surround sound. Check out our live views of the Great Smoky Mountains from our webcan and see the beauty that awaits you.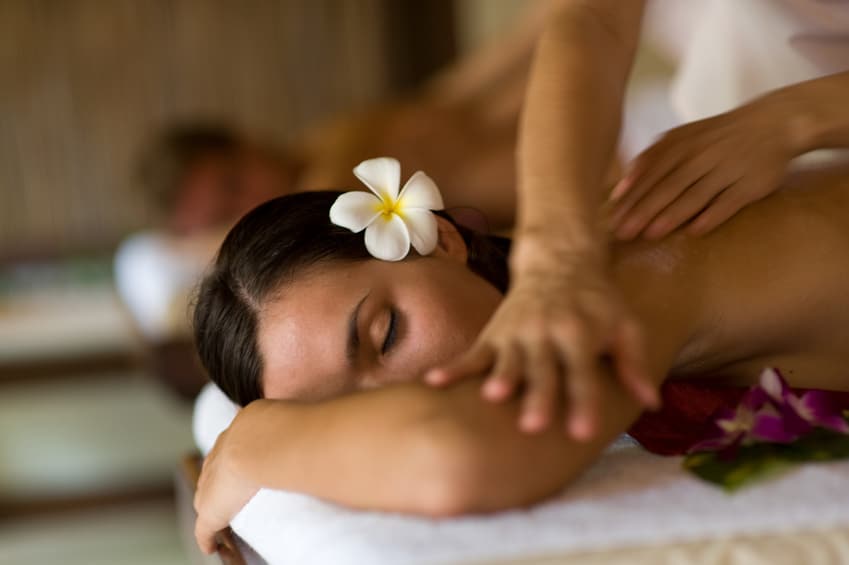 You can relax after a day of hiking or shopping with an in cabin massage or enjoy a dip in your 101 degree private hot tub. Maybe enjoy a sauna or relaxing on one of the private covered wrap around decks outside your cabin. Our vacation rentals offer so many options for guests looking to recharge, relax or gather with friends and family.
Recent Reviews
Secluded Hideaway (3 Br, 3 Ba) -
We loved our secluded cabin
Gatehouse Condos - Unit 506 (2 Br, 2 Ba) -
Loved the luxury
Serenity Lodge (5 Br, 4 Ba) -
loved the theater room
Hilltop Hideaway (3 Br, 3 Ba) -
Enjoyed Our Stay at Hilltop Hideaway
Finders Keepers (4 Br, 3 Ba) -
First trip to a cabin
Tree Tops (1 Br, 2 Ba) -
one of the best vacations we have ever taken
Whispering Creek (1 Br, 2 Ba) -
Honeymoon in the Smoky Mountains
Cherokee Charm (3 Br, 3 Ba) -
couples weekend getaway in Tennessee
Beary Cozy (2 Br, 2 Ba) -
Great Value Staying in a cabin
Snuggled Inn (2 Br, 2 Ba) -
Honeymoon in a cabin
Join Our Rental Program
Looking for a vacation rental manager to look after your important property? If preservation of your asset, maintaining a safe and clean environment as well as extraordinary customer service are important factors for you then please have a look at our property management program to see if Elk Springs Resort can establish a mutually beneficial partnership to manage your important asset. Given the popularity of our resort and properties, we're certainly interested in adding the right cabins to our property manager program.